On our ballots: Poudre School District Board of Education districts C and D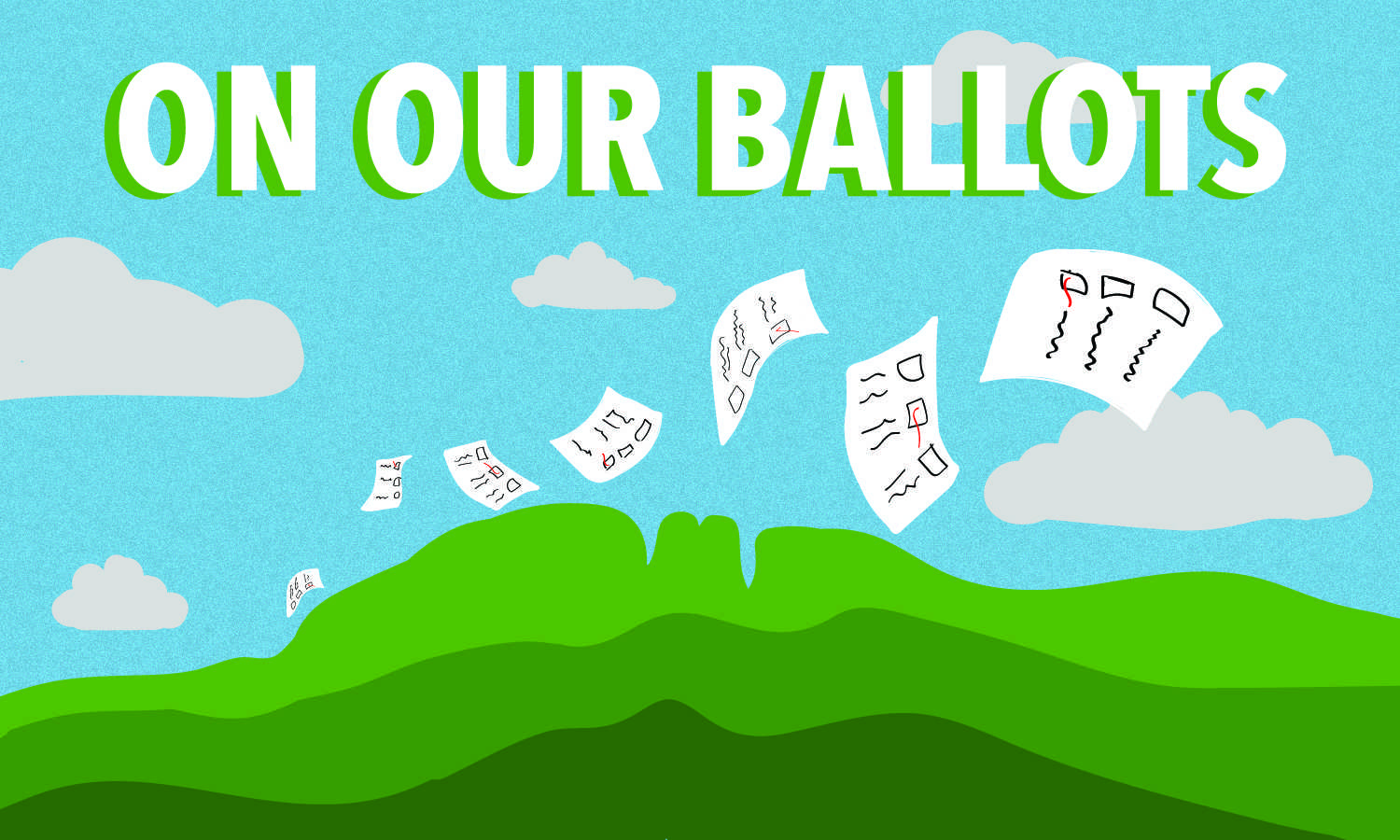 In the Nov. 2 election, Fort Collins voters will decide among nine candidates to fill four Poudre School District Board of Education seats. 
To help voters navigate their options, The Collegian compiled an informational guide to each candidate's platform. Included in this article are the candidates running for districts C and D in Fort Collins. 
District C: Kristen Draper 
Kristen Draper, a digital literacy librarian, is running for reelection this year. Draper's three main themes if elected are education, equity and excellence. 
Draper's goal for education is to get back to rigorous academics and have the ability for students to learn in a face-to-face environment.
When it comes to equity, Draper said she wants every student to be able and expected to participate in rigorous academics and extracurricular activities because it makes for a more well-rounded education. 
"They've shown in studies that when you're connected, you perform better in your academics, regardless if that connection is with a teacher or a football coach," Draper said. "We need to make sure that every child is able to have that as well." 
"We're known as one of the better districts in Northern Colorado," Draper said. "I really feel like we are on the cusp of greatness with this district." 
District C: Eric Dobbs
Eric Dobbs works in information technology management and said he joined the election to provide academic excellence and better communication between parents, teachers and the board of education.
Dobbs said he was concerned about the Poudre School District graduation rate and the number of students who are not at grade level in English literature and math. He said one of his solutions to improve scores is increasing focus on the basics of core academics and values. 
Dobbs said he also attended past board meetings and felt like the Board of Education didn't really care what was being said during public comment. He added that he felt the board had their own agenda and was going to follow it regardless of what parents said. 
"We need to have better communication between parents and teachers through the board," Dobbs said. "The board is there to be a liaison between parents and teachers, and (it) needs to have open, transparent communication."
District D: Tom Griggs
According to his PSD campaign website, Tom Griggs has been an educator for more than 30 years with experience in "preparing teachers for their careers and graduate-level specializations teachers at the University of Northern Colorado."
Griggs' website says he is running because a "strong community must have strong schools," and his background as an educator lends him the experience to face the challenges Poudre School District is experiencing.
"In these times, leadership requires a willingness to confront the difficult issues and the courage to use both the heart and the head in addressing PSD's challenges," Griggs' website reads. "This also happens to be my profile as an educational leader."
In an email to The Collegian, Griggs said he hopes to improve student, teacher and staff safety, as well as greater collaboration efforts with governmental entities and nonprofit organizations to create more engagement opportunities for students. Griggs also said he hopes to address issues related to equity, diversity and inclusion, adding that PSD is positioned to be a model for how these complex issues should be handled in schools. 
District D: Jim Brokish
In an email to The Collegian, Jim Brokish said he brings decades of management experience in the high-tech field as well as an excitement for education and a "history of helping job seekers succeed." On Brokish's campaign website, he cites his experience as a founder of a museum of science and leading the development of hands-on exhibits.
Brokish's website lists his areas of focus as excellence, equity and support, and he said he hopes to address challenges in the student community including food insecurity and homelessness. Brokish also said it is difficult for students to learn when they don't feel like they belong, and he hopes to develop equal access and inclusivity for students, including English-language learners and LGBTQ+ students. 
"(Equity) has come to mean a lot of things," Brokish said. "For me, it means an inclusive environment that lifts underserved populations and gives them a better chance for success. … I love the programs PSD and the broader community have built to mitigate some of these difficulties, and my goal is to find ways to do more."
District D: Brady Beall
According to Brady Beall's website, Beall served in the Army Reserves for 32 years, which included two tours in the Middle East. 
According to his website, Beall is running for school board director in order to make a significant impact in the education of children, especially after the pandemic and virtual learning detrimentally affected students. 
"You can count on me to be a voice for students, teachers and especially parents when it comes to board decisions," Beall's website reads. "My military experience and training helped me learn to think clearly, make sound decisions and to be an adaptive leader in changing circumstances."
Editor's Note: Brady Beall could not be reached for comment. 
Read about the candidates for districts E and G here.
Austria Cohn and Noah Pasley can be reached at news@collegian.com or on Twitter @CSUCollegian.