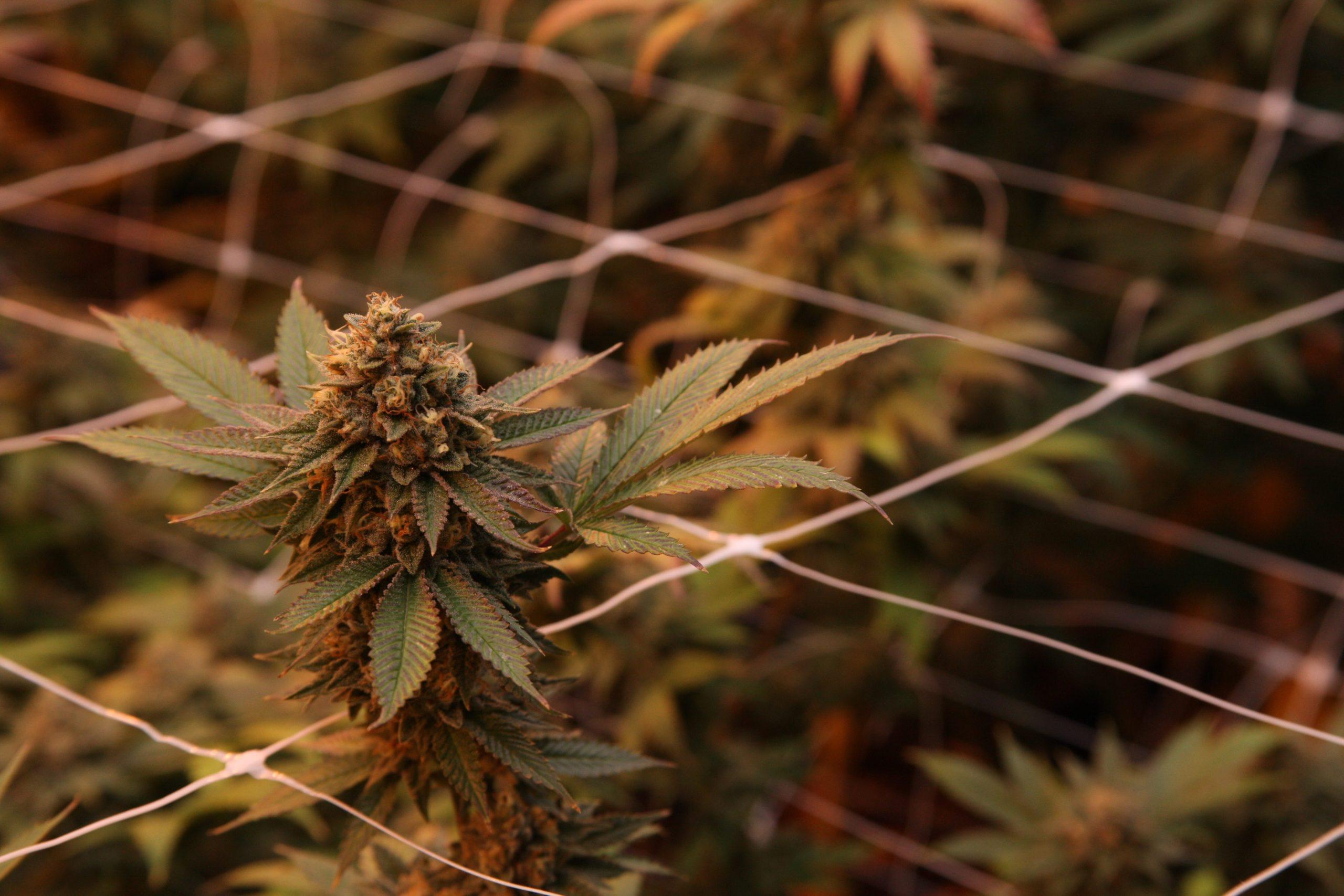 Growing and harvesting cannabis can be a long and daunting task, and enjoyers of the plant may be unaware of the thought and care that often goes into cultivating it.
Organic Alternatives, a dispensary located in Fort Collins, grows and processes their cannabis locally, said Maka Kala'i, director of sales and marketing at Organic Alternatives. 
"Everything is grown here in Fort Collins, and then it is harvested, trimmed and cured to perfection before it is packaged and sent to the dispensary to be sold," Kala'i said. 
Kala'i said the dispensary uses only organic ingredients and growing methods, and growing the plant in-house allows them to have ultimate control over the final product, compared to purchasing and reselling from a third party. 
The cannabis at Organic Alternatives is cultivated in soil, though Kala'i said other dispensaries might use cannabis that has been cultivated in water or other nutrients. However, Kala'i said Organic Alternatives, along with many others, believe the best product is grown in soil. 
To start the process, Kala'i said the dispensary uses a cloning method to produce new plants to grow.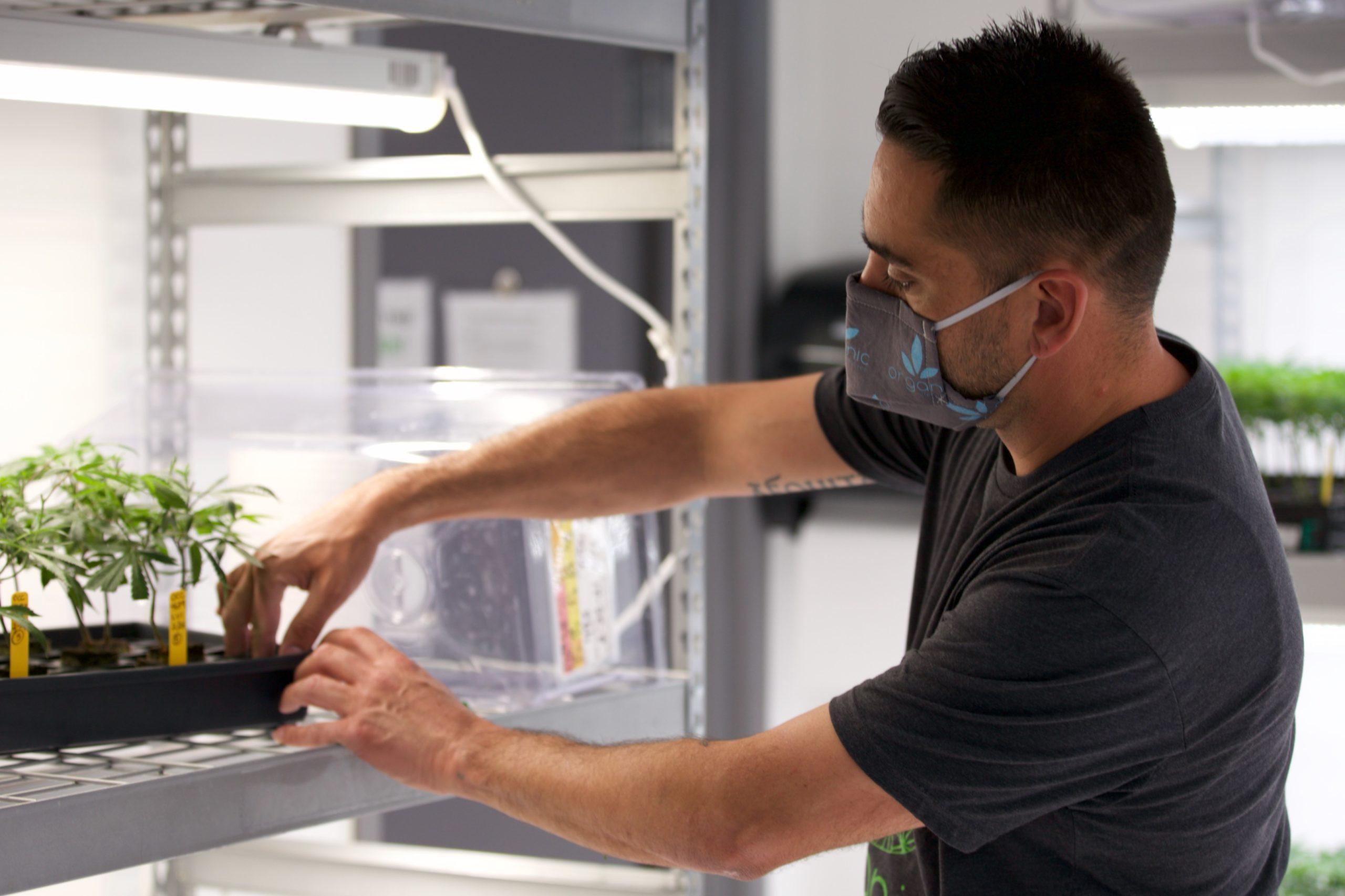 Jeremiah Lucas, director of cultivation at Organic Alternatives, said they clone rather than plant seeds to make sure they use only female plants to grow flour. Female plants, Lucas said, produce better buds for people to smoke. 
"You have your vegetative plant and it has a branch," Lucas said. "And you take a cut of that branch, and you put that branch in a rooting hormone in a clone dome, and in that clone dome, that plant will start growing roots over a period of six to 14 days." 
Once the plant sets its roots, the cultivators take the plant and put it into the soil. This produces a cutting, or a clone, of the plant, and the process begins again for the next batch of cannabis. 
"You can keep that plant in a vegetative state indefinitely with a life cycle and environmental conditions," Lucas said. "And you can keep taking clones off of that plant to continue the production cycle." 
Once the plants are cloned and rooted, they get placed in vegetation rooms so they can begin to grow, Kala'i said. When it reaches the right size, they are then put into "flowering rooms."
"They're building up their size in a vegetative state, and then when they get put into the flowering stage, they then start to produce the buds," Kala'i said. 
The plants are left to grow for eight to 10 weeks, according to Lucas. 
Once the buds are ready to be harvested, they are trimmed and hung to cure. After five to seven days, when the nuggets are properly cured, they are ready to go into the packaging process. 
Lucas said it depends on genetics and conditions, but each plant can harvest anywhere from a quarter pound to a pound of cannabis per plant.
Most dispensaries, including Organic Alternatives, package the plants in grams and into eighths (of an ounce). Kala'i said Organic Alternatives also packages their cannabis into "smalls," which are eighths but are slightly smaller buds.
"We also produce all of our own pre-rolls, or joints or blunts, as well as concentrate extracts like wax and shatter and live resin," Kala'i said. "So the trim and smaller buds from the cured product will go to also make some of the hash products that we produce or concentrates."
To make concentrates, Kala'i said, some whole cannabis plants will get flash frozen to produce a live resin, which is a higher-end type of concentrate. 
"It requires a lot of high-tech machinery extraction equipment," Kala'i said. "I still hear stories from the Fort Collins Police (Services) about where people are extracting their own products that they grow at home. They're using propane, butane cans and tubes to make their own concentrates, and it's a very volatile process; (with) a spark in the room, people can cause fires or explosions." 
Organic Alternatives allows customers to enjoy products that use concentrates, such as edibles, without danger of fires or explosions.
For those interested in purchasing cannabis, Kala'i said customers are allowed to buy one ounce of cannabis at a time. This goes for any dispensary in Colorado, not just for Organic Alternatives. 
From start to finish, from the cloning until harvesting and packaging, it takes about five months, Lucas said. Organic Alternatives harvests their plants once a week on a 90-day rotation, so something gets done every day, whether it is harvesting, trimming or transplanting. 
Kala'i said the entire process is also on camera for legal reasons, as the state needs to monitor how much cannabis is being produced and sold to buyers in Colorado. Each plant is also tagged and monitored throughout the entire process.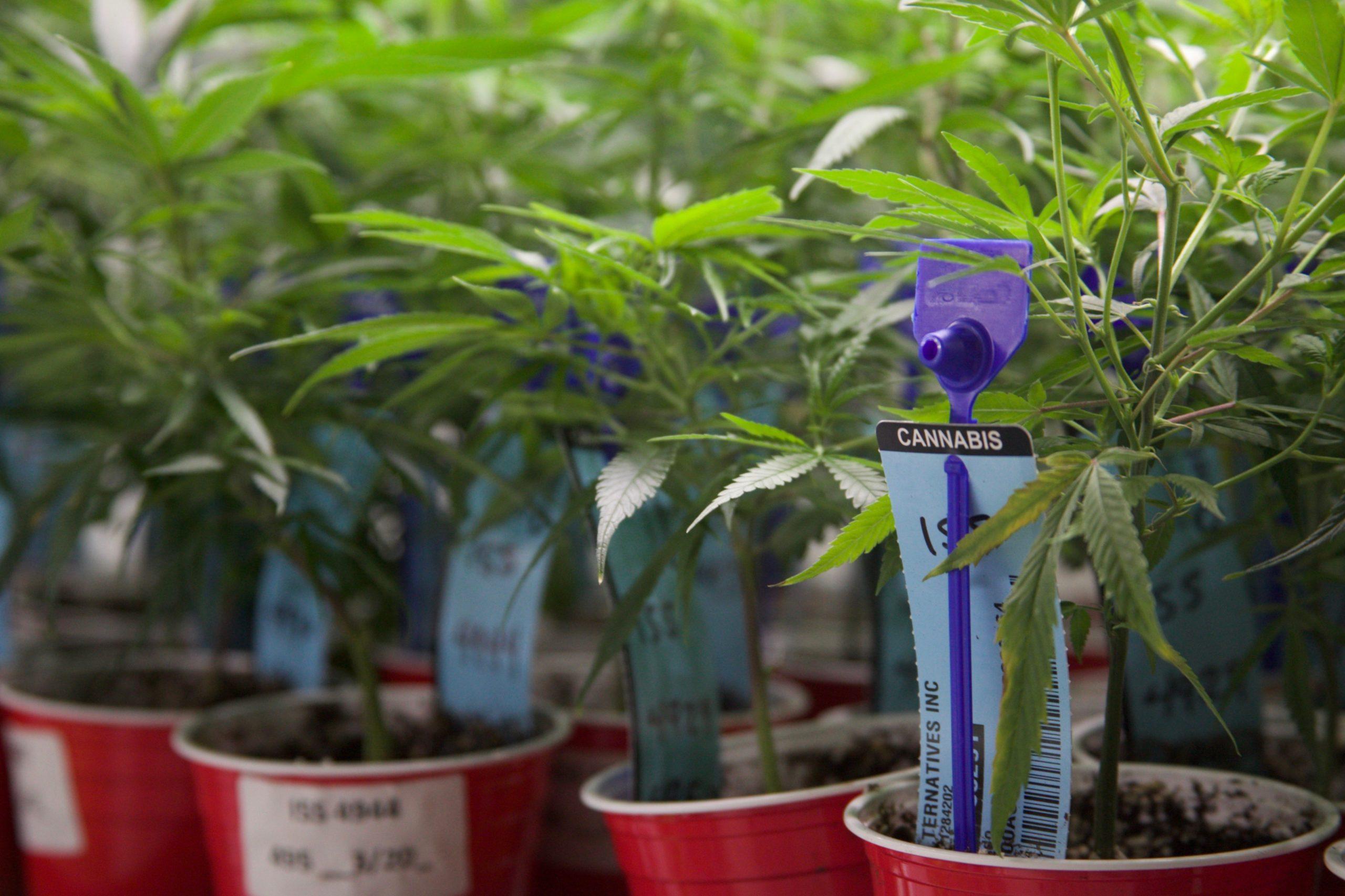 "So the possibilities of pocketing something and trying to walk home with it is very low," Kala'i said. 
The state also monitors the amount of cannabis one facility produces and limits the number of plants each facility can cultivate in a tier-based system, Kala'i said. 
"We are in one of the higher tiers," Kala'i said. "But I think there's even more above us for someone to produce in a large corporation." 
Organic Alternatives, Lucas said, is fairly big for a Fort Collins facility but still doesn't produce as much as larger operations in Denver. In total, the dispensary houses around 3,600 plants. Bigger growing centers can house up to 10,000 plants, Lucas said.
"We have the one dispensary," Lucas said. "All (of our plants) supply just Organic Alternatives. You have some cultivation facilities that supply their chains of 17 stores, so then you start looking at 100,000 square foot operations that are supplying all of their stores. And then you have some cultivation facilities that don't supply any store, and they just wholesale to everybody in the market." 
Ceci Taylor can be reached at news@collegian.com or on Twitter @cecelia.twt.