Dykson-Gebretsadik elected for student leadership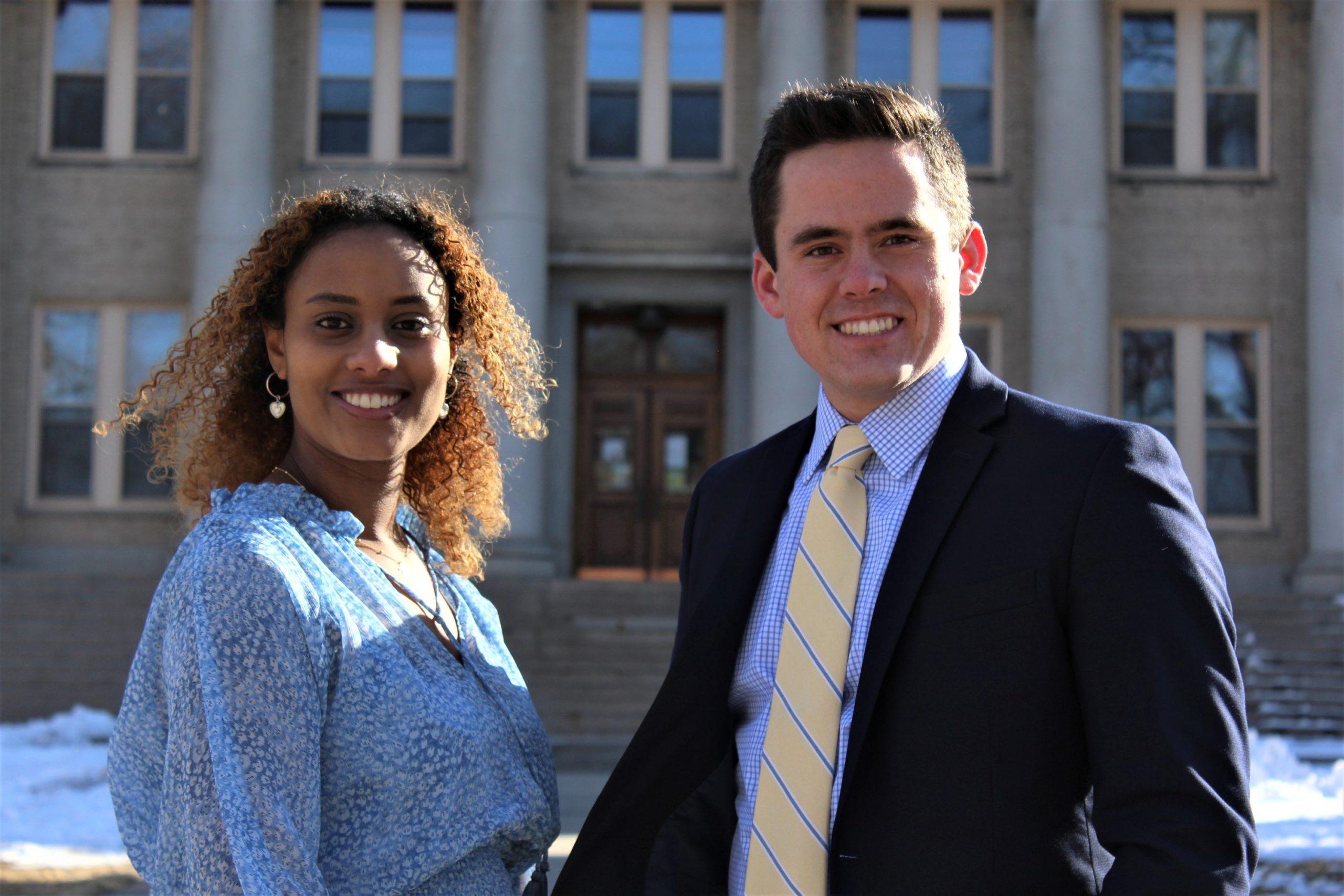 Christian Dykson and Merry Gebretsadik were selected as the president and vice president of Associated Students of Colorado State University for the 2021-2022 school year, with Kyle Hill elected as the speaker of the senate. 
This year's election saw a turnout that amounted to roughly 13.73% of the student body, which is a decrease from the 15.33% turnout seen in the previous September 2020 election. In total, 4,039 students turned out to vote in this year's elections. 
A further breakdown of election results provided by ASCSU Elections Manager Morgan May had Dykson-Gebretsadik with 1,706 student votes, followed by Cinque Mason and Lydia Zuklic at 1,459. Coming in third was Lys Taddei and Weston Schroder with 419 votes followed by John Williamson and David Pringle at 362 votes. 
"I think, more than anything, it's just humbling," Dykson said. "You know, it's a huge responsibility, and it's something that we are willing to take on. … We're excited to be a part of this." 
Dykson hopes to get started with his proposed improvements to the ASCSU website in order to improve transparency of spending within the student government and beginning the process of improving the school's mental health resources. 
"We want every person on this campus to feel like they're seen and valued in our story," Dykson said. 
Gebretsadik described feeling "over the moon" after the duo's win. 
"It's one thing to work hard and build a vision towards something, and it's another thing to make that a reality," Gebretsadik said. "Once it becomes a reality, it's just a different feeling." 
Gebretsadik also indicated an intent to get to work on improving the mental health of students, combating food insecurity and working to improve engagement on campus. 
Throughout their campaign, Dykson and Gebretsadik emphasized their intent to improve transparency within ASCSU and continue the fight to abolish U+2. 
"We will hold true to our core values of radical inclusion, stewardship and transparency," Gebretsadik said. "The work starts now." 
Kyle Hill was elected speaker of the senate, running on a campaign with a focus on unity. 
"I am so excited to get to work," Hill said. "I believe that every student here has a voice … and I am proud and privileged to continue to work for the student body and be an advocate for that voice." 
Hill intends to put students first and hold administration accountable to ensure that students' needs are met. He also hopes to guide the student body back to "normalcy" in a "safe, effective manner." 
New senators were also elected for various colleges: 
College of Engineering: Ryan Pyfrom

College of Liberal Arts: Ava McCall, Samantha May, Anna Imbriaco, Bailey Shepherd, Evan Welch, Isaac Neivert

College of

Natural Sciences: Willa Sauer

College of

Veterinary Medicine: Alex Silverhart

Warner College of Natural Resources: Mena Sherer, Haydyn Deason

College of Business: Brandon Baum
May will announce the elected senators for the College of Agricultural Sciences Friday, April 2, due to technical difficulties on April 1. 
The Intra-University, graduate school and College of Health and Human Sciences did not have any candidates running for senate seats in this election.
Natalie Weiland can be reached at news@collegian.com or on Twitter @natgweiland.