CSU alum Deanne Criswell nominated to head FEMA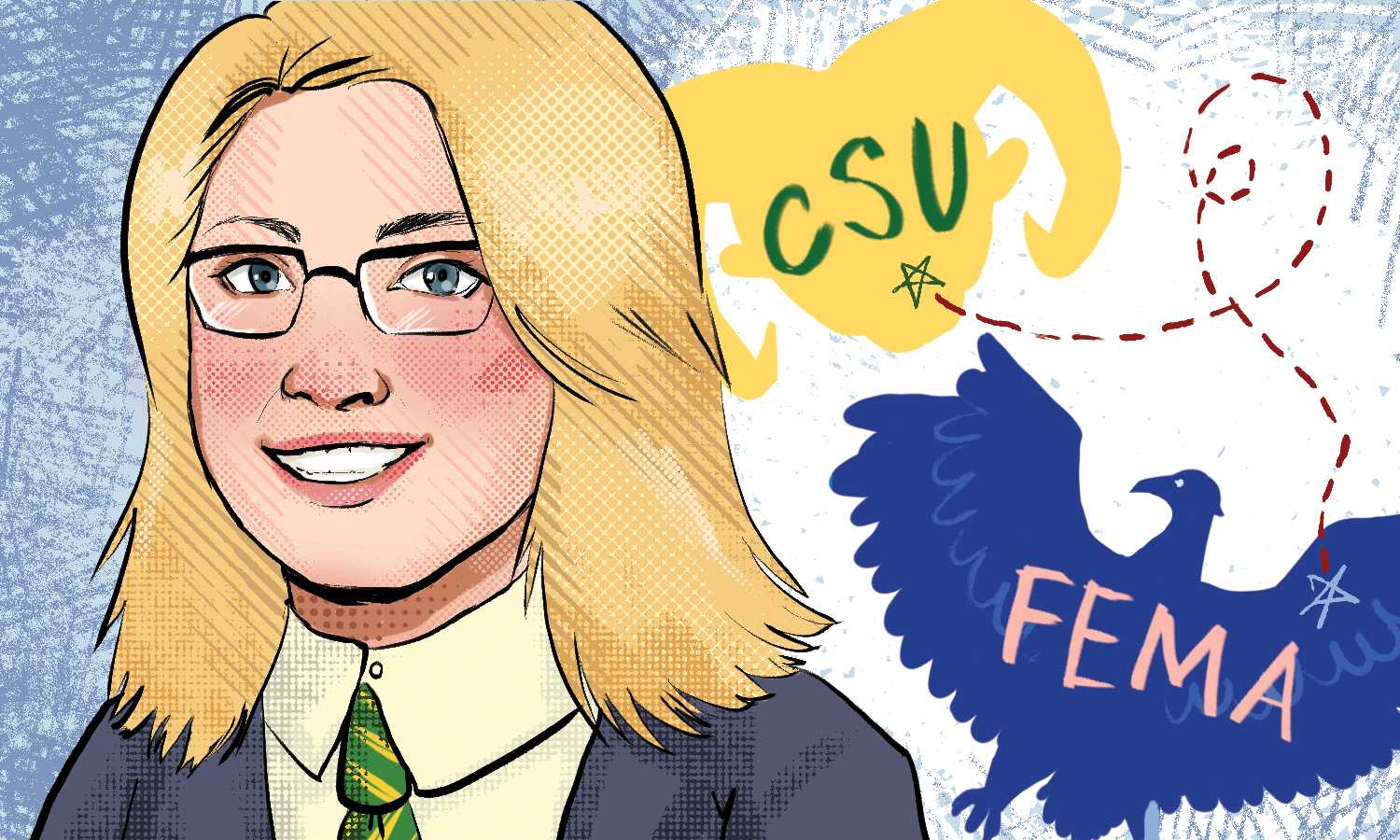 Deanne Criswell, a Colorado State University alumna, has been nominated by President Joe Biden to head the Federal Emergency Management Agency.
If she is confirmed by the senate, Criswell would become the first woman to head the agency since its inception in 1979.
"I am incredibly honored to be nominated to be the next FEMA administrator," Criswell tweeted shortly after Biden announced her nomination. "I look forward to serving all Americans in this role."
FEMA is a large agency, employing over 20,000 people, and overseeing all federal disaster response. Before it was absorbed into the United States Department of Homeland Security, it was even elevated to the presidential cabinet for a short period of time. 
During her time at CSU, Criswell earned a Bachelor of Science in technology education and training. She then went on to receive a master's degree in public administration at the University of Colorado Denver and a Master in Science in homeland security from the Naval Postgraduate School. 
Criswell served in the Colorado Air National Guard for 21 years. During that time, Criswell mostly worked as a firefighter and also served as the emergency manager for Aurora for six years.
During her time at FEMA, Criswell oversaw the federal responses to flooding, hurricanes and wildfires in multiple states. Criswell has also been deployed to Qatar, Kuwait, Afghanistan and Iraq. 
Criswell spent two years working for the Cadmus Group, a private consulting firm with specialties in many different areas, including national security, cybersecurity and emergency management.
More recently, Criswell has led New York City Emergency Management as commissioner since 2019 and has overseen much of the city's response to the COVID-19 pandemic.
Criswell's confirmation hearing took place on March 25 in front of the United States Senate Committee on Homeland Security and Governmental Affairs. During her confirmation hearing, Criswell was introduced by Sen. Kirsten Gillibrand.
"Criswell is the leader FEMA needs at the helm," Gillibrand said. "If confirmed, she will bring a wealth of firsthand knowledge and experience to the role that will lead FEMA and our country better prepared to meet the challenges that lie ahead."
The confirmation hearing featured questions from several senators, including Sens. Josh Hawley, Rick Scott, Alex Padilla, Rob Portman and Kyrsten Sinema. The hearing also covered a variety of topics, from reopening schools to droughts to the national stockpile of vaccines. 
One particular part of the confirmation hearing was about FEMA's preparation for climate change and its effects on disaster frequency.
"What would you do to ensure that the entire country, from the federal government to state and local partners, are actively considering climate change in their disaster planning?" Sen. Gary Peters of Michigan asked.
Criswell responded, "The time is now to make sure that we are making investments for the future risks and looking out five, ten years to try to reduce that risk as much as possible." 
Another part of the confirmation hearing revolved around COVID-19 vaccinations and the challenges in convincing citizens to get vaccinated.
"Vaccine hesitancy is a concern and we have experienced that in New York City," Criswell said. "What I have discovered throughout this rollout so far is that the best way to do that is to provide trusted messengers, and we need to have the communities that are hesitant receive information from those that they trust."  
Aidan Knaus can be reached at news@collegian.com or on Twitter @KnausAdian.