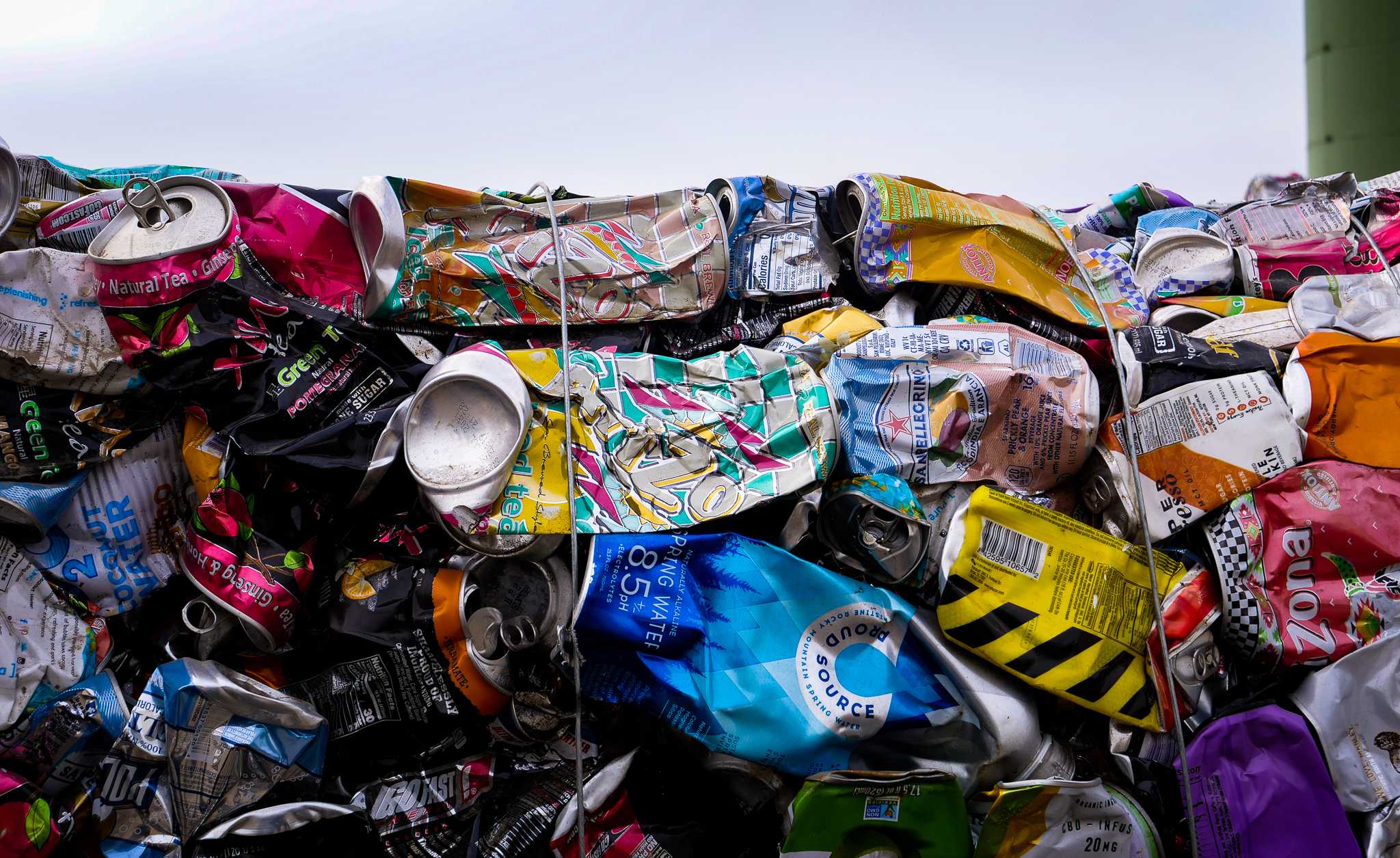 Editor's Note: Read the English version of this article here.
Traducción por: Kati Roan
La residente de Fort Collins Millie Mitchell tiene una actitud positiva cuando se trata de ayudar a otras personas a luchar contra la adicción.
Desde hace seis años, Mitchell ha sido la organizadora, operadora y fundadora de La Alquimista de Aluminio (en inglés), recolectando latas de aluminio para donar e intercambiar por dinero como chatarra para ayudar con fondos a los servicios de recuperación de la adicción.
"Soy un canal entre 50 latas de aluminio y ayudar a la gente con adicción", comentó Mitchell.
Mitchell, cuyo hijo ha luchado contra la adicción, encontró inspiración para crear La Alquimista de Aluminio en lo que percibía como una escasez de programas y centros de recuperación apropiados para personas que enfrentan una adicción a las drogas y el alcohol.
"Sinceramente, era una manera de curación para mí, ir afuera y recolectar las latas", dice Mitchell. "Era muy meditativo, y me enganché. Sé que es muy raro, pero es la verdad".
Para transformar las latas de aluminio en fondos, Mitchell dona a Colorado Iron & Metal (en inglés), una planta de reciclaje en Fort Collins que compensa a los donantes por cada lata que entregan. Mitchell entonces pone el dinero en una cuenta corriente y dona la suma a una causa relacionada a la recuperación de la adicción.
Mitchell tiene planes para donar los fondos que recaude durante el resto del año a García House, un centro de recuperación en Fort Collins de SummitStone Health Partners. Antes de García House, Mitchell ha ayudado a amigos a pagar sus precios de rehabilitación con los fondos recaudados por sus trabajos de reciclaje.
Nathan Groathouse, director de marketing y desarrollo de SummitStone Health Partners, dice que los trabajadores del García House intentan ayudar a los que están sufriendo por una toxicomanía y problemas de salud mental con tratamiento a corto plazo, tratando a los que están experimentando enfermedades simultáneas. La especialización en enfermedades simultáneas quiere decir que un paciente puede tener tratamiento para más de una enfermedad a la vez.
Groathouse dice que la idea para García House viene de la necesidad de un centro residencial con la capacidad de tratar trastornos de consumo de sustancias en el norte de Colorado.
"Obviamente intentamos hacer de este un espacio amable, atractivo y cómodo para que nuestros clientes vengan y se sientan como en casa y seguros", comentó Groathouse.
Aparte de García House, SummitStone ofrece varios servicios para ayudar a aquellos que están superando crisis agudas de salud mental, como servicios ambulatorios y terapia en Loveland y Fort Collins, comentó Groathouse. Explicó que donaciones como las de Mitchell pueden ser usadas de varias maneras en la instalación.
"(Mitchell) es asombrosa ―su trabajo es realmente inspirador, y honestamente es el apoyo de nuestros miembros de la comunidad lo que nos ayuda a continuar", comentó Groathouse. "Todas estas donaciones son destinadas específicamente para el programa, y son usadas… para el funcionamiento o mantenimiento de la instalación, expansión, remodelación, instrucción para nuestros trabajadores… Puede ser utilizado en muchas áreas".
Mitchell anima a todos los que quieren involucrarse a guardar y donar sus latas de aluminio a Colorado Iron & Metal. Los fondos tienen que ir dirigidos a La Alquimista de Aluminio en la oficina principal o donados directamente a García House en su sitio web.
Mitchell dice sobre sus intentos en el futuro que está tan emocionada como cuando empezó.
"La idea empezó debido a la adicción en mi familia, y me sentía muy inútil, y esto era una manera de obtener algo de control y crear esperanza", comentó Mitchell. "Incluso si es $10 cada mes o $100 cada mes… quiero moverlo a donde va a ser útil".
Puedes contactar con Natalie Weiland en news@collegian.com o Twitter en @natgweiland.