Snow to cancel City and University campus operations
Laura Studley
March 14, 2021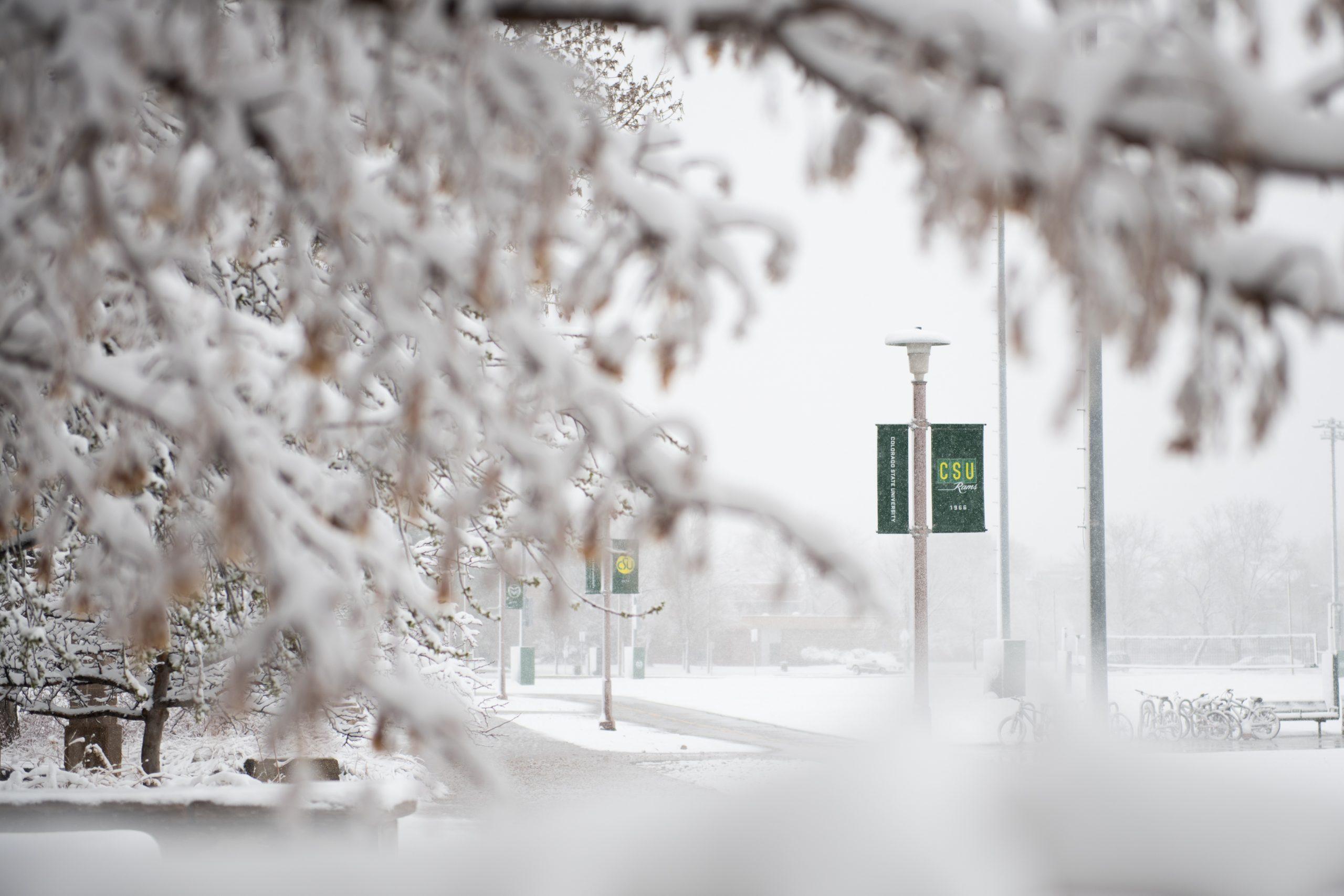 The snow brought its A-game after some Saturday rain and light flurries. 
The National Weather Service has issued a blizzard warning until midnight in Fort Collins, with snow causing power outages in some areas. 
Poudre Valley REA estimated there are 2,900 reported outages as of 8:45 p.m., down from 9,200. 
Radar Loop still shows heavy snow still falling from near or just west of Fort Collins through Boulder and the entire Denver metro area/Palmer Divide. Snowfall rates 1-2" per hour still ongoing in the heaviest bands. #COwx pic.twitter.com/4mMeEsjWYG

— NWS Boulder (@NWSBoulder) March 14, 2021
The NWS estimated about 1 to 2 feet will likely fall with "the heaviest snow totals along the I-25 corridor will be from Boulder north through the Fort Collins area," according to a public alert. Winds are expected to anywhere between 35 and 45 mph, posing a lack of visibility. 
Colorado State University closed campus on Saturday and Sunday in preparation for the snow. A notification was sent out by the University informing students, faculty and staff that "all activities" will be canceled on Monday, March 15.  
CSU Alert ❄️: CSU is closing and canceling all operations tomorrow, Monday, March 15. All in-person, hybrid and remote classes and operations (meetings, work functions) are closed/canceled. This closure includes all COVID screening and testing sites. pic.twitter.com/ofxN33ysfG

— Colorado State Univ (@ColoradoStateU) March 15, 2021
Additionally, Fort Collins facilities will be closed tomorrow, including the Transfort bus service. 
Laura Studley can be reached as news@collegian.com or on Twitter @laurastudley_.