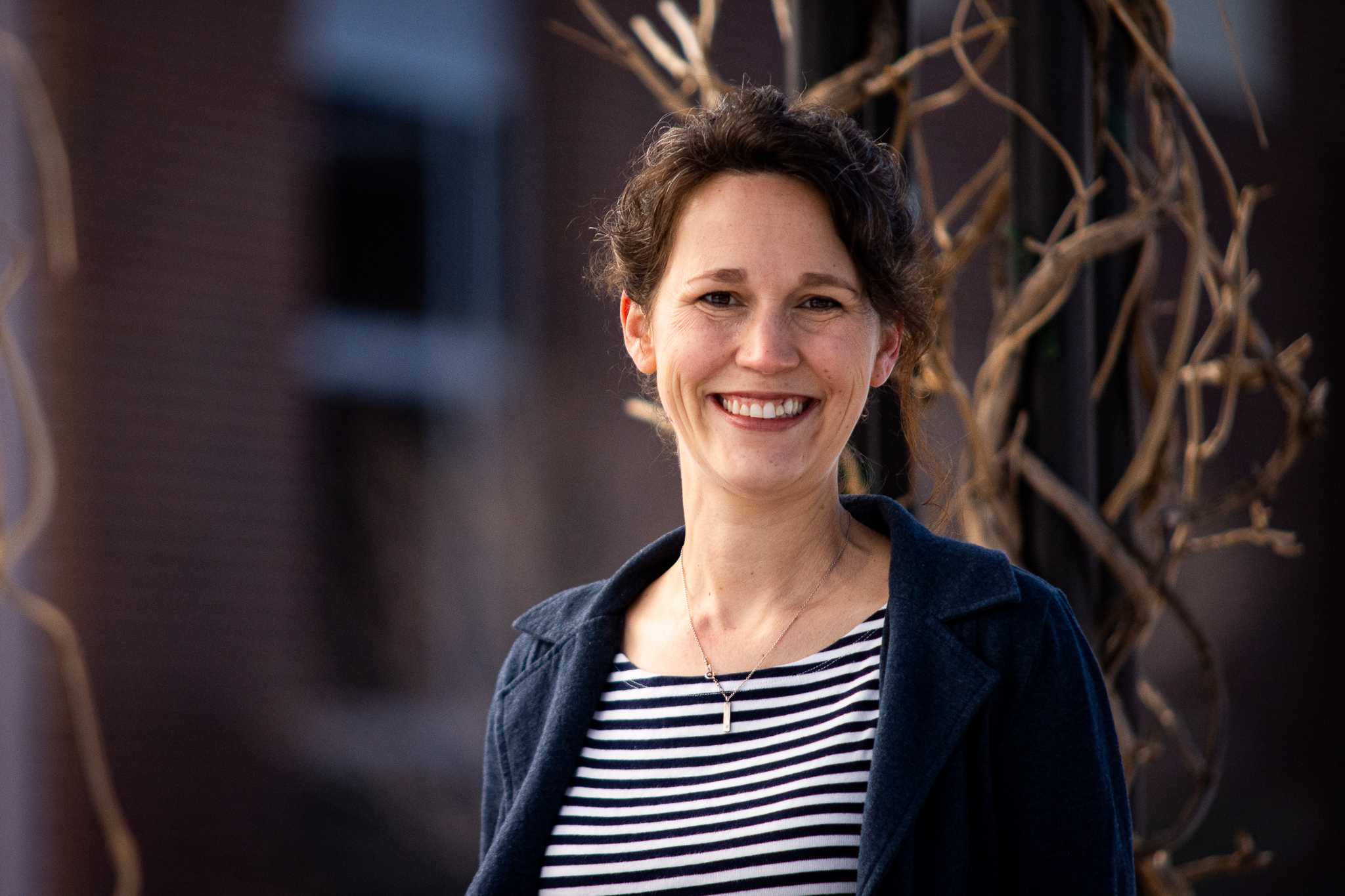 Melanie Potyondy is on a mission to improve and preserve the future of Fort Collins. 
Potyondy, the current representative for District 4, is running to maintain her seat for the upcoming April election. 
After attending Colorado State University in 1998, Potyondy studied at the University of Northern Colorado to pursue her doctorate in school psychology. She and her husband moved around the Front Range, only returning to Fort Collins about six years ago. 
Potyondy loves Fort Collins for its businesses, parks and progressive ideals. She said that it has a small-town feel with the benefits of a larger city. 
Her interest in local politics began when she took CityWorks 101. This program serves as a citizen's academy to get residents interested in the City's government and its inner workings. 
We've got to help get us back to the place where people's basic needs are being met and that they're feeling secure." -Melanie Potyondy, District 4 candidate
Potyondy said the course allowed her to see all the pieces of the City come together and learn how they fit together. 
She was also able to see the government at work firsthand in 2019. She, along with local mayoral candidate Jeni Arndt, helped pass a bill that sought to have equal compensation for nationally certified school professionals, including school psychologists like herself. 
Potyondy said that this helped her realize how accessible local politics is. 
"I had this idea as a constituent and I got to do something about it and see it change the law in Colorado," Potyondy said. "You can actually talk to your representatives and make change." 
Additionally, Potyondy said that after the 2016 election, she felt she had to do more than vote. 
"I needed to have a more active role, and I found that local politics was really where I could have more direct impact with what was going on in my community," she said.  
Potyondy's platform has three main focuses under the umbrella of COVID-19 recovery. 
The first is to keep Fort Collins' character as it grows. She wants to maintain the qualities, businesses and spaces that make the City unique while "growing gracefully."  
The second is achieving long-term livability. This includes creating opportunities for housing affordability, providing a wide variety of jobs and having adequate transportation in place. 
Potyondy said she wants to make Fort Collins a place where people can settle and feel like they have a home.  
Thirdly, Potyondy will focus on environmental sustainability. She said she wants to be progressive and mindful of climate action, solid waste diversion and keeping an adequate amount of open space. 
Another part of Potyondy's platform is making sure Fort Collins is accessible for everyone. As a school psychologist, she works with students with disabilities. After high school, there are many obstacles they face, including finding a job and getting around, Potyondy said. 
"I want to see everybody in the City be able to live at their highest level of independence and enjoy our community and be able to access all it has to offer and not feel like they're stuck," Potyondy said.   
As for the Hughes Stadium ballot initiative, Potyondy said it's a difficult issue. She explained that she sees members of community valuing housing but also valuing open space. Potyondy said there's a "push-pull" relationship. 
"I value both of those things, but I'm really, really invested in giving the voters their say, that people have the chance to communicate what they want with that property," Potyondy said. 
Given her commitment to sustainability, Potyondy fully supports the plastic bag ban, characterizing it as "the first step" toward being assertive in environmental action. 
Potyondy said there's a sense of urgency to roll back the environmental damage and that includes taking small, tangible efforts where people can. 
Her first order of business, if elected, is helping both private residents and businesses recover from COVID-19. 
"We've got to help get us back to the place where people's basic needs are being met and that they're feeling secure," Potyondy said. 
Additionally, Potyondy places an importance on the Housing Strategic Plan and the Climate Action Plan, explaining that Fort Collins' growth will only continue. There needs to be a balance between development and being environmentally conscious, she said. 
Potyondy cares deeply about her community in District 4, given it's the area she works, lives and where her two sons will attend school. 
"My whole life happens in this part of town," she said. "I am very, very invested in taking care of the folks who live here and the families I work with at Rocky (Mountain High School)."
Laura Studley can be reached as news@collegian.com or on Twitter @laurastudley_.