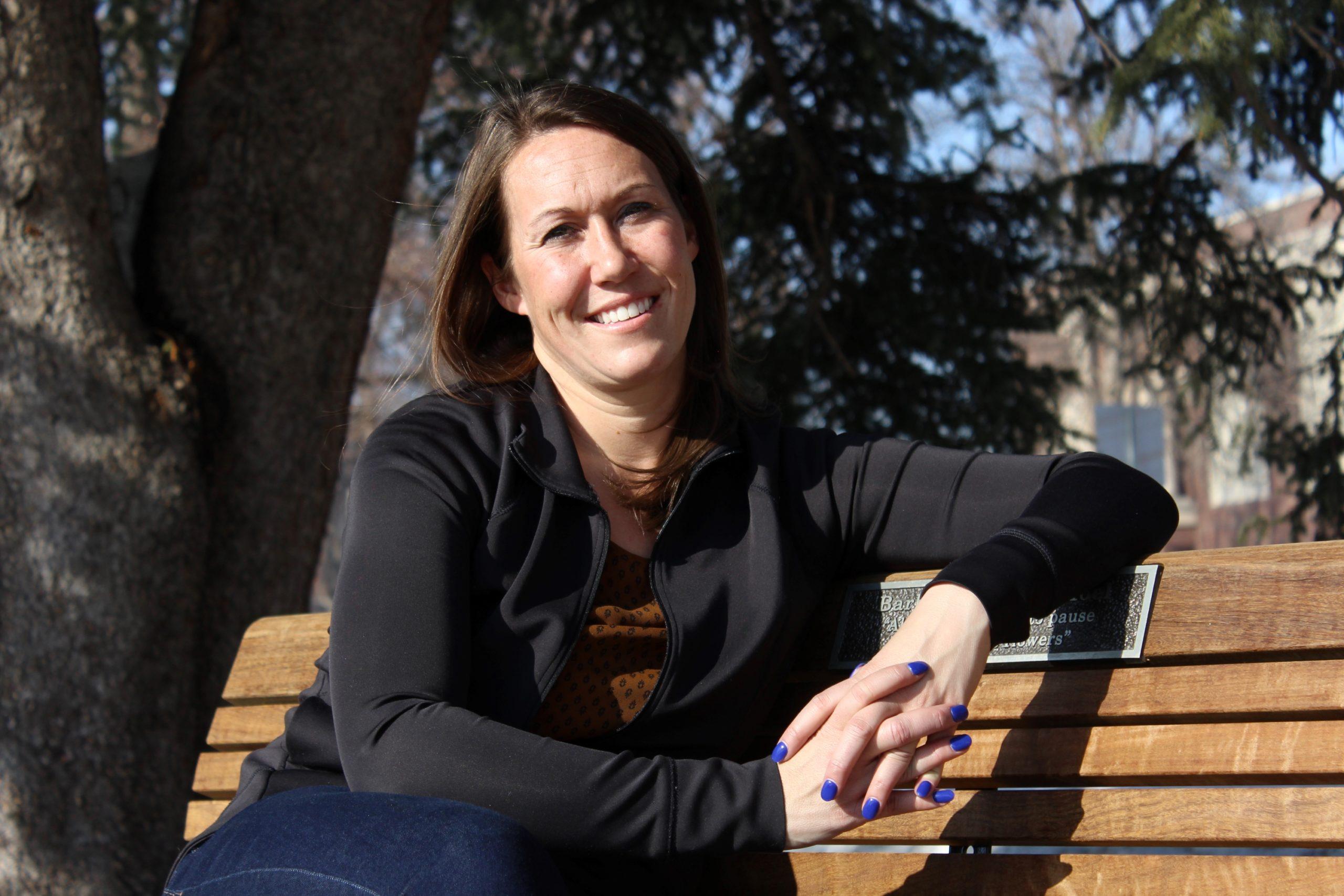 Jessica Dyrdahl, a Colorado State University graduate and employee, is running for the Fort Collins City Council District 4 seat, which is currently held by Melanie Potyondy, who was appointed to fill a vacancy in January. 
Dyrdahl is the advisor for the Associated Students of CSU and graduated from the University in 2007 with degrees in political science and Spanish. Her top three platforms include COVID-19 relief, affordable housing and environmental sustainability. 
As part of COVID-19 relief, Dyrdahl takes a holistic approach, focusing the mental, social, emotional and physical aspects of living through and recovering from the pandemic. According to her website, the City Council can advocate for more funding from state and federal legislators, support mental health initiatives and emphasize safety guidelines. 
Dyrdahl said something that the City has already done but could continue is the small business relief program.
"What I did for that approach is I had a list of small businesses in my district, and I just called them all or emailed them," Dyrdahl said. "(I asked) 'Hey, do you know that this program exists, have you applied, do you qualify?' because there were only a couple of time frames that they were able to apply for that funding."
Dyrdahl, like many other candidates, said she fully supports the City's new Housing Strategic Plan and thinks it will be a good start for improving affordable housing. 
"They have a pretty comprehensive plan with 26 different strategies," Dyrdahl said. "Some can be implemented immediately and others might be longer term and just continuing the work that they're doing there." 
Dyrdahl said that it has been cool for her to see her work overlap between her City Council election and her work as ASCSU advisor because she is helping students get involved with the Housing Strategic Plan. 
Now that the plan has been put forward, Dyrdahl said they are looking at "how are we actually implementing some of these strategies and doing additional research, and the students have got on board in progressing that."
Two of Dyrdahl's platforms, housing affordability and sustainability, tie together closely, she said. Dyrdahl said that when people cannot afford to live in the City limits, they have to commute to work, which increases their greenhouse gas emissions. 
"From a greater community aspect, (look at) how we are offering different ways to cut down our impact on the environment," Dyrdahl said. "Air quality is pretty bad in Fort Collins — actually one of the worst in the nation — and so how are we encouraging more people to use alternative modes of transportation to cut down on our differing emissions." 
On the Hughes Stadium ballot issue, Dyrdahl said that she sees the pros and cons to the open space initiative. Dyrdahl supports open space, she said, but also likes seeing that CSU is planning on affordable housing options for staff, faculty and the broader community. 
However, as a CSU employee, Dyrdahl said she will remain impartial and act only on what the constituents tell her. 
"If the voters decide that it should all be open space, I strongly support that," Dyrdahl said.
Dyrdahl feels qualified for the City Council because of her leadership and political science background and the work she does every day with ASCSU. 
"Every day in my work with ASCSU, I help students to be able to represent their constituents, their fellow students," Dyrdahl said. "How are they passing pieces of legislation, how are they implementing programs, how are they getting the word out to others, how are they being responsible stewards of the student fee." 
Dyrdahl said that, if elected, within the first month of her term, while setting priorities for the next two years with the rest of the council, she would focus on equity and viewing all policies with an equitable lens.
"You show what is important to you by where you put your money, and so how are we making sure that those goals are realized?" Dyrdahl said. "So that first month would be really focusing on that (time) as we're setting ourselves up for the next year."
City Council elections will be April 6, with registered Fort Collins voters receiving their ballots by mail in the last two weeks of March. Colorado also has same-day voter registration; voters must have lived within Fort Collins city limits for at least 22 days to be eligible to vote in the municipal elections. 
Serena Bettis can be reached at news@collegian.com or on Twitter @serenaroseb.