City Council elections: Jeni Arndt, mayor
Molly O'Shea
March 24, 2021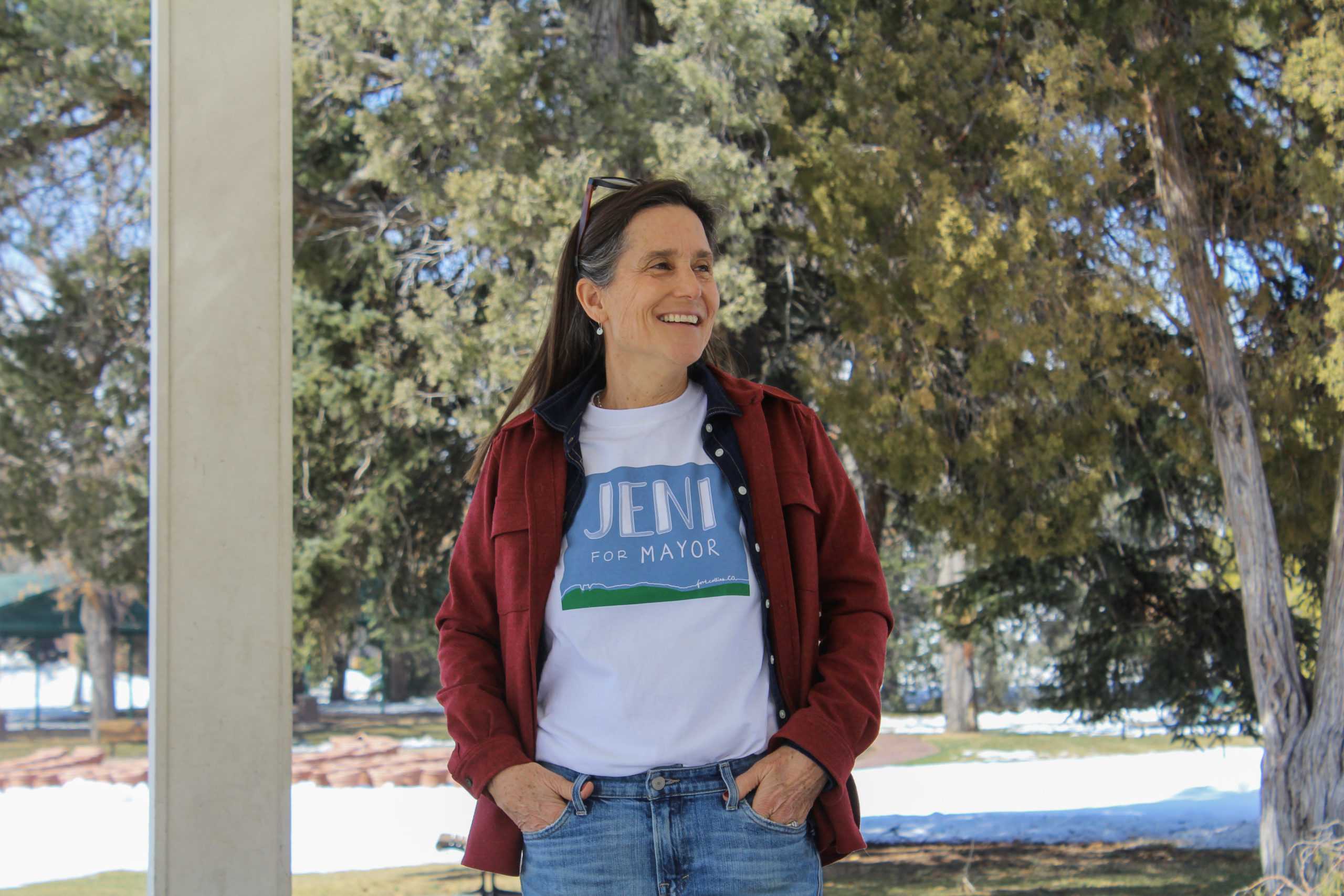 Representative Jeni James Arndt is running for mayor in the upcoming Fort Collins City Council election. Arndt lives with her husband and three children in Fort Collins, where she has volunteered and worked for her adult life. 
Arndt graduated from Poudre High School, received her undergraduate degree in sociology from Colorado College and earned her master's in geography from the University of Colorado. Arndt also received a master's in special education and a doctorate in literacy from Purdue University, according to her website.
"When I legislate, I legislate for the long term, and then I walk it back and develop many goals and legislation so that we can build for the vision of the long term," Arndt said in a YouTube video about her priorities for Fort Collins.
As a member of the 73rd Colorado General Assembly, Arndt currently serves as chair of the Agriculture, Livestock and Water and Statutory Revision committees. She is also involved with the Transportation and Local Government Committee, according to the CGA's website.
Arndt has sponsored many bills from the people of Fort Collins, including but not limited to The Farm Stand Bill, Augmentation of Instream Flows Act, School Psych Bill and the Water/Land Master Plan Bill, according to her mayoral campaign website. 
"Thinking about the City, … let's think of what we want our City to look like in 10, 20 years," Arndt said in a YouTube video. "Let's come together and think about that. More accessible, not built around the car, more mobile, more equitable, neighborhoods — not housing developments — interwoven with services, so you don't always have to drive your car somewhere."
Arndt said in her video that her immediate priority is recovering from the COVID-19 pandemic. For Arndt, this includes helping small businesses open back up, getting kids back in schools and ensuring everyone is safe and healthy.
Other priorities that Arndt discusses in different YouTube videos on her website include affordable housing, mental health resources, the Black Lives Matter movement and protecting water resources. 
In her priorities video, Arndt said that, in a different aspect than affordable or attainable housing, the City needs immediate housing. 
"We end up housing people, and we put them in jail," Arndt said in the video. "Being homeless is not a crime. … Maybe we redesign a more humane situation and use our tax dollars not to build a bigger jail … but to build housing, immediate housing, that have those wraparound services."
In her video on affordable housing, Arndt said she thinks the City needs a dedicated funding stream to house people experiencing homelessness. Arndt said that while Fort Collins nonprofits that assist people experiencing homeless are great organizations, they are "overworked" and housing assistance should fall under government duties.
"(Affordable housing) goes into the idea that Fort Collins is for everyone," Ardnt said in the video. "To build a strong community, you have to have the people who work here live here."
On the topic of running for mayor, Arndt said in a video that she thinks her background in civil discourse will benefit the City if she is elected. Arndt expressed the desire to build a strong, cohesive community that is all-inclusive and welcoming.
"I honestly think we have a unique opportunity to … show the United States how it's done in a civil way," Arndt said in a YouTube video. 
Fort Collins municipal elections are April 6.
Molly O'Shea can be reached at news@collegian.com or on Twitter @Molly_O23.