Fort Collins carbon report released, emissions down 7%
Noelle Mason
February 24, 2021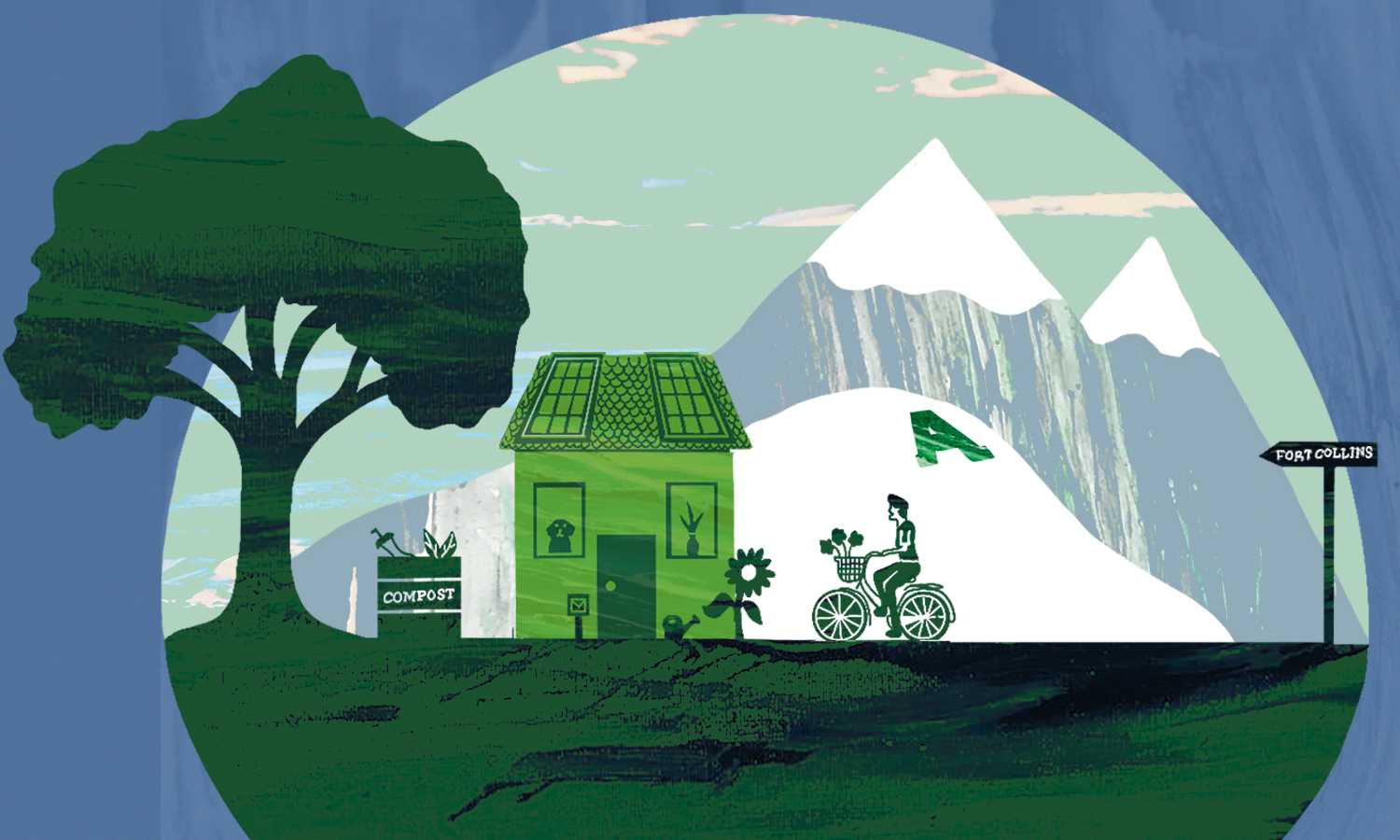 In January, the City of Fort Collins released its annual Community Carbon Inventory report for 2019 as part of its broader Climate Action Plan.
The Climate Action Plan outlines several goals to reduce carbon emissions in the City; the first benchmark of which is to reduce carbon emissions by 20% of the 2005 level by 2020. The recent 2019 report shows a 7% decrease in carbon emissions citywide and a 28% decrease per person. 
According to Adelle McDaniel, interim senior sustainability specialist, current projections estimate a 17% decrease in citywide carbon emissions for the 2020 Community Carbon Inventory report, working toward the goal of becoming a carbon-neutral city by 2050. 
The City's 2015 Climate Action Framework outlines the effects of unchecked climate change that Fort Collins citizens are already starting to feel the brunt of. Severe heat waves, droughts and intense wildfires, such as the Cameron Peak fire, are all to be expected as the climate warms as a result of unmitigated carbon emissions. 
McDaniel said Fort Collins follows a global standard protocol for accounting for and reporting citywide greenhouse gas.
The City collects data on usage of electricity, natural gas, waste, ground transportation, water, industrial processes and product use emissions and uses a conversion factor to understand how much emissions come from each source, McDaniel said.  
According to the new report, the majority of the City's carbon emissions come from electricity usage. 
McDaniel said reductions linked to electricity from new solar and wind facilities, including the Roundhouse Renewable Energy Project, will be reflected in the 2020 and 2021 community carbon inventories.
The 2020 report can be expected in January 2022, as data collected from national sources such as the Environmental Protection Agency often does not come out until November of the year after the data was collected, McDaniel said.
How does CSU fit into the report?
Colorado State University has its own Climate Action Plan, most recently updated in 2018, and annual greenhouse gas emissions reports. The 2020 Greenhouse Gas Inventory is now available online via the CSU Facilities Management webpage. 
Like the City, energy accounts for the majority of carbon emissions for all CSU campuses and facilities CSU Energy Engineer Carol Dollard said.
"Most of our footprint is actually included in the City's footprint," Dollard said. "CSU existing in the City of Fort Collins impacts their inventory."
McDaniel said CSU fits under the City of Fort Collins' carbon emission umbrella. However, there is one significant difference in the calculations the University makes in comparison to the City.
CSU's Campus Energy Coordinator Stacey Baumgarn said air travel is counted in CSU greenhouse gas reports. 
"The air travel that we account for is air travel that is paid for by the University," Baumgarn said. "(The City has) no way of knowing when you, or I, or any other citizen flies somewhere."
CSU leads the way
CSU students make reducing the University's carbon footprint reduction a priority, as the campus is globally recognized as a leader in sustainability.
"We know that CSU is really leading the way in a lot of this sustainability type work, … and we definitely know that CSU is a leader in reducing vehicle use," McDaniel said.
According to Baumgarn and Dollard, Shift, a local program encouraging climate-friendly behaviors, has been instrumental in increasing the use of alternative modes of transportation.
McDaniel said this program contributed to the reduction of about 500 metric tons of carbon dioxide equivalents emitted by Fort Collins, equating to a little bit more than all of the CO2 that is emitted for all of Fort Collins' traffic lights. 
Dollard also explained how the students of CSU advocated for good policy in 2017, prompting CSU to pledge to source all of its energy from renewable sources by 2030 as a part of the Climate Reality Project. 
Eighteen months later, the City came to a similar conclusion due to student advocacy, Dollard said.
"The little things still matter," Baumgarn said. "I think we should choose to do the things that we can do to make a difference."
Baumgarn said that while major changes are needed in energy policy to minimize carbon footprints, taking small actions every day, like turning off the lights or riding a bike to class, can add up to make a big difference.
"There's a lot that each individual person can do," Dollard said. "If everybody had that attitude, we'd be in good shape."
Noelle Mason can be reached at news@collegian.com and on Twitter at @noellemaso.