ASCSU talks new procedure, funds Rams Against Hunger parking
Ceci Taylor
February 11, 2021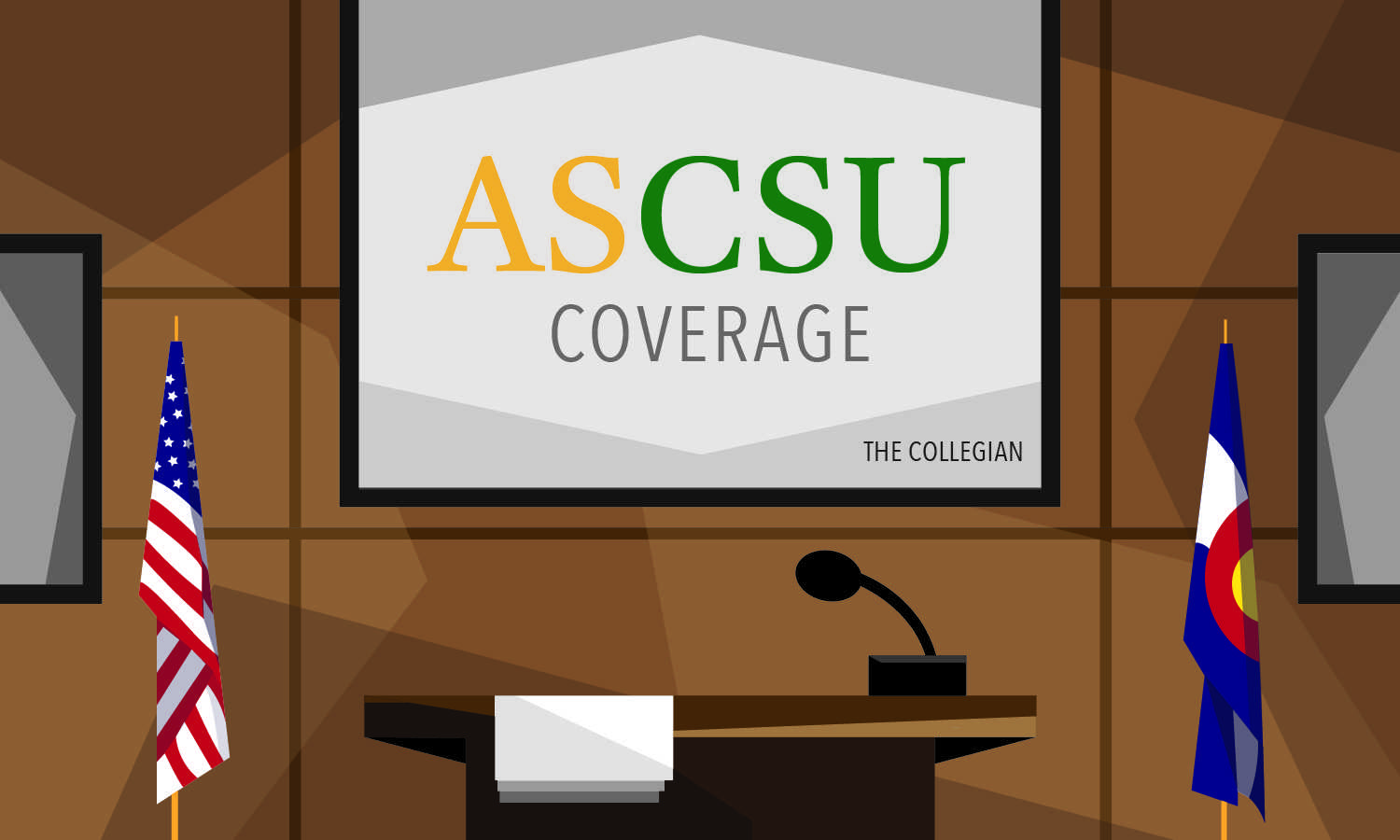 In the 11th session of the 50th senate of the Associated Students of Colorado State University, the members discussed procedural changes, an updated election bill and a bill that would provide parking for Rams Against Hunger customers. 
Students in quarantine
Bryce Hill, ASCSU deputy director of health with ASCSU, spoke about a letter writing campaign for CSU students who are in quarantine. ASCSU members can now write letters to cheer up students who are isolating themselves due to the COVID-19 pandemic. 
Hill also spoke about a sticky note art window competition for students in quarantine. The competition is in conjunction with the Student Leadership, Involvement and Community Engagement office at CSU, and students can decorate their windows with sticky notes to participate.
RamRide and Lyft
Senator Kyle Hill spoke more about a bill that will allow a certain amount of students to receive money for transportation with Lyft. 
"I truly believe this is going to help a lot of students," Hill said. "People who have trouble with transportation issues and those who cannot afford transportation, especially during a pandemic, it helps people get out of certain dangerous situations."
Hill said the bill will be ready soon for the senate to review and vote on.
Procedural change
Internal Affairs Committee Chair Marlis Hazleton went over a new procedure in ASCSU that will properly punish those who verbally attack others within the senate. 
Hazleton said there had been some ad hominem attacks the week prior against some members of ASCSU. 
Gemma Buhaenko, budgetary committee chair, said in the future this behavior will not be acceptable. 
"We recognize the ways in which we failed our fellow senators, by not calling out ad hominem attacks by not standing up for our female and BIPOC colleagues," Buhaenko said. "And for not for allowing harmful statements to be said without so much as a slap on the wrist."
Hazleton said those who violate the rules can have their speaking rights removed for the rest of the senate session, and if the behavior is habitual it will go to those they represent.
Hazleton also said the senate isn't allowed to impeach anyone, but they are working on getting legislation that will allow members of the senate to impeach another if they view it appropriate. 
"This is objectively the highest priority for every single person in senate leadership," Hazleton said. "We are taking this very seriously." 
ASCSU Referenda and Elections Code Act of 2021
Morgan May, ASCSU elections manager, presented a bill regarding applications for ASCSU officers, including runs for president and vice president. 
May said diversity and inclusion is included in this year's ASCSU elections. 
"All individuals participating in any capacity within the elections are expected to promote and adhere to the principles of community," May said. "This includes but is not limited to inclusion, integrity, respect service and social justice."
May said the election manager will also be expected to create a space that includes everyone and will increase outreach to underrepresented communities. 
"I just wanted to make sure that the code is in line with this, and … when going through orientation of candidates, the committee will make all of this very clear and place this at the utmost importance," May said.
Chief of Staff Jasper Sloss spoke about a possible ranked-vote system for upcoming elections. Sloss said a ranked-voting system would be more equitable because students would rank the candidates instead of vote for a single candidate. 
"It requires candidates to try and get votes from everyone," Sloss said. "It will redistribute first place votes from the bottom person if no one gets a majority until someone gets a majority. 
Sloss said the winner will no longer need a 33% majority and will no longer win only because the other candidates got less than 20% of votes. 
Sloss said it might be difficult to change the system immediately because they would need to find a proper technology to tally the votes, but said it would be a step in the right direction. 
The bill was unanimously passed by the senate. 
Rams Against Hunger parking
The senate conducted the second reading of a bill that will provide parking spaces for Rams Against Hunger customers. The parking spaces would cost around $450 and would allow customers to park for free on campus while they go pick up food.
The bill was unanimously passed by the senate.
Ceci Taylor can be reached at news@collegian.com or on Twitter @cecelia_twt.