Larimer County Jail deputy under investigation for violating policy
Haley Candelario
March 2, 2017
A non-certified jail deputy at the Larimer County Sheriff's office is under investigation for accessing the contact information of a victim in a court case and for violating policy regarding inmate movement.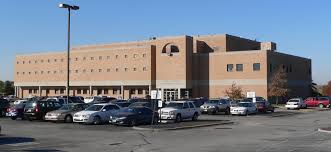 An initial internal investigation was started against 37 year old Bethanie Williamson, who was found in violation of inmate movement following a disturbance between two inmates. The inmates were in the same room during the day, which is against jail procedures.
An additional investigation was started when Williamson accessed the contact information of a victim in a court case via the Colorado state courts data website, which is controlled by a government information system. Williamson accessed the victim's information in front of an inmate who is a suspect in the case involving the victim.
A criminal investigation started because Williamson had no legitimate business reason to access the victim's information, according to the Larimer County Sheriff's Office.
Williamson resigned from her position at the Larimer County Sheriff's Office as a non-certified jail deputy on Feb. 27 before the completion of the internal investigation and determination of disciplinary action. Williamson had been with the Larimer County Sheriff's Office since Feb. 7, 2007.
The Larimer County District Attorney's Office and criminal investigators are classifying the offense as a Class 2 Misdemeanor. Williamson was issued a summons for the charge.
"When it comes to maintaining records, deputies have access to sensitive information they are not authorized to release to the general public even if that information can be obtained from other sources," Larimer County Sheriff Justin Smith wrote in a press release. "If a deputy violates internal policies or certainly the law, they will be held accountable.
According to the Larimer County Sheriff's Office, investigators contacted the victim whose information was accessed, but did not find evidence that the information was used to commit any criminal offenses. Williamson was placed on administrative leave during the investigations.
Collegian reporter Haley Candelario can be reached at news@collegian.com or on Twitter @H_Candelario98.