Fort Collins teacher arrested for sexual assault of juvenile relative
Hailey Deaver
October 6, 2016
A Fort Collins teacher was arrested for sexual assault on a juvenile relative Wednesday.
Dean McCollum, 44, was taken into custody for repeated sexual assault on a juvenile family member.
The incident allegedly occurred between 2001 and 2006. McCollum's charges include aggravated incest, sexual assault on a child as a pattern of abuse and sexual assault on a child by one in a position of trust. All of the charges are class 3 felonies.
A class 3 felony can result in a prison sentence of four to 12 years with a fine of $3,000 up to $750,000.
McCollum was arrested in a Loveland residence. He is being held at Larimer County Jail.
McCollum was a teacher at Bauder Elementary School and a coach at Mountain Kids Gymnastics in Fort Collins.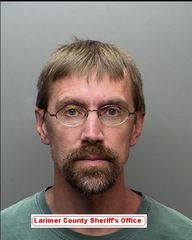 The principal of Bauder Elementary School, Brian Carpenter, sent an email to parents notifying them of the situation and explaining that McCollum will be replaced with a long-term substitute.
A staff member at Mountain Kid Gymnastics also confirmed that McCollum is terminated as a coach from the gym.
According to Fort Collins Police, those who feel they may have been victimized by McCollum is encouraged to contact Fort Collins Police Detective Tessa Jakobsson at 970-221-6575.
Collegian reporter Haley Deaver can be reached at news@collegian.com or on Twitter @autumn_hail.