Burglars broke into Danforth Chapel and destroyed a one-of-a-kind stained glass window Saturday night, according to Colorado State University police.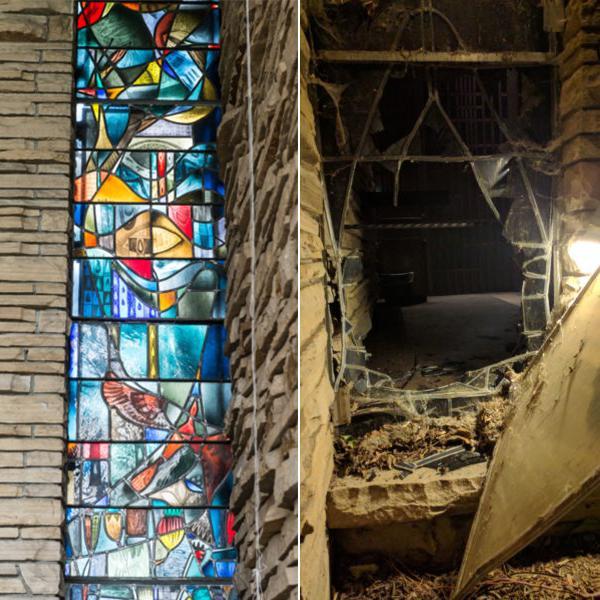 The window was part of the original design of the building and featured a non-denominational artwork titled "The Genesis," which incorporates symbols for air, earth, fire and water, which are found in every faith. 
While in the chapel, the suspects are believed to have gone through several cabinets and storage areas.
According to CSU public relations site SOURCE, police believe that the incident occurred between 5 p.m. Saturday, Oct. 22 and 5:30 a.m. Sunday, Oct. 23. Anyone with information about the incident is asked to contact CSUPD at 970-491-6425. 
The University is currently in the process of nominating the chapel, which was built in 1954, to be included on the National Register of Historic Places.
Collegian Managing Editor Julia Rentsch can be reached at jrentsch@collegian.com or on Twitter at @julia_rentsch.