City of Fort Collins progresses anti-sexual assault campaign It's On Us
Megan Fischer
February 8, 2016
Automobiles today have more accident prevention technology than they did a generation ago, with only seat belts and air bags. People talked, and automobiles became safer. Similarly, the issue of sexual assault will be lessened as it is increasingly discussed, Fort Collins City Council member Gino Campana said.
About six months after being declared the first It's On Us community in the U.S. by the White House, Fort Collins has been tasked with advancing the initiative to other communities around the country. Since the campaign launched in August of 2015, the City of Fort Collins, SAVA and other partners have supported and continue to educate on sexual assault prevention.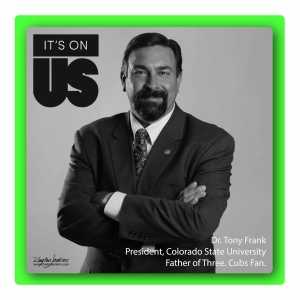 "If you look at where our resources are being spent right now, they're dealing with victims. I'd rather deal with preventing them from being victims," Campana said. "I'd like to have the conversation about how sexual assault is not an option. It's not acceptable."

Campana said Fort Collins has two goals as an It's On Us community: to raise awareness about sexual assault within Fort Collins and to promote It's On Us for other communities.
"The first thing is to get everyone at the same table talking," Campana said. "Although there's a lot of organizations that are working on sexual assault, they don't always talk to each other and work toward the same objective. If we really want to start the dialogue on sexual assault, we really need to have the whole community involved."
CSU launched the REFRAME initiative around the same time as the city launched It's On Us. 
"It is in conjunction with and a part of It's On Us," Campana said. "When we think about as a community, programs like REFRAME are what we need."
Alberta Development Partners, which redeveloped the Foothills Mall, committed $100,000 to It's On Us over the next five years, according to Campana.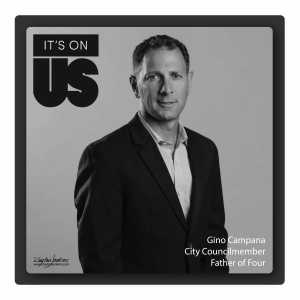 "It's important to our company that we not only develop properties that add value to a community, but also establish partnerships that will positively impact its residents in the long run," said Don Provost, founding principal of Alberta Development Partners, in a press release. "We're committed to making Fort Collins a better place to live and work, and proud to support this campaign."
Even though It's On Us is supported by the City of Fort Collins, it is coordinated by SAVA, which has offices throughout northern Colorado. SAVA provides assistance to victims of sexual assault, whether or not they report their experiences to the police.
"Because we know so many community members have experienced sexual assault, we want to make sure everyone can be involved and be a part of the solution," said Jennifer Markiewicz, executive director of SAVA. "If we are working together to create a climate where sexual assault is not tolerated in Fort Collins, then the people doing it will feel like they cannot get away with it."
Campana said Fort Collins police will also be working with the community, providing training on deescalating situations.
"We need to recondition our community on how to give and how to receive," Campana said as he explained that change is needed in the way people in the community think, as well as how they give and receive advice.
According to Campana, the next steps for the campaign in Fort Collins will be to continue the social media campaign on Facebook and Twitter and to continue the dialogue in the Fort Collins community.
"We want to reduce and eliminate sexual assault throughout the world," Campana said.
Collegian Reporter Megan Fischer can be reached at news@collegian.com or via Twitter @MegFischer04.