Democrats, Udall camp respond to Rep. Cory Gardner [R] Senate bid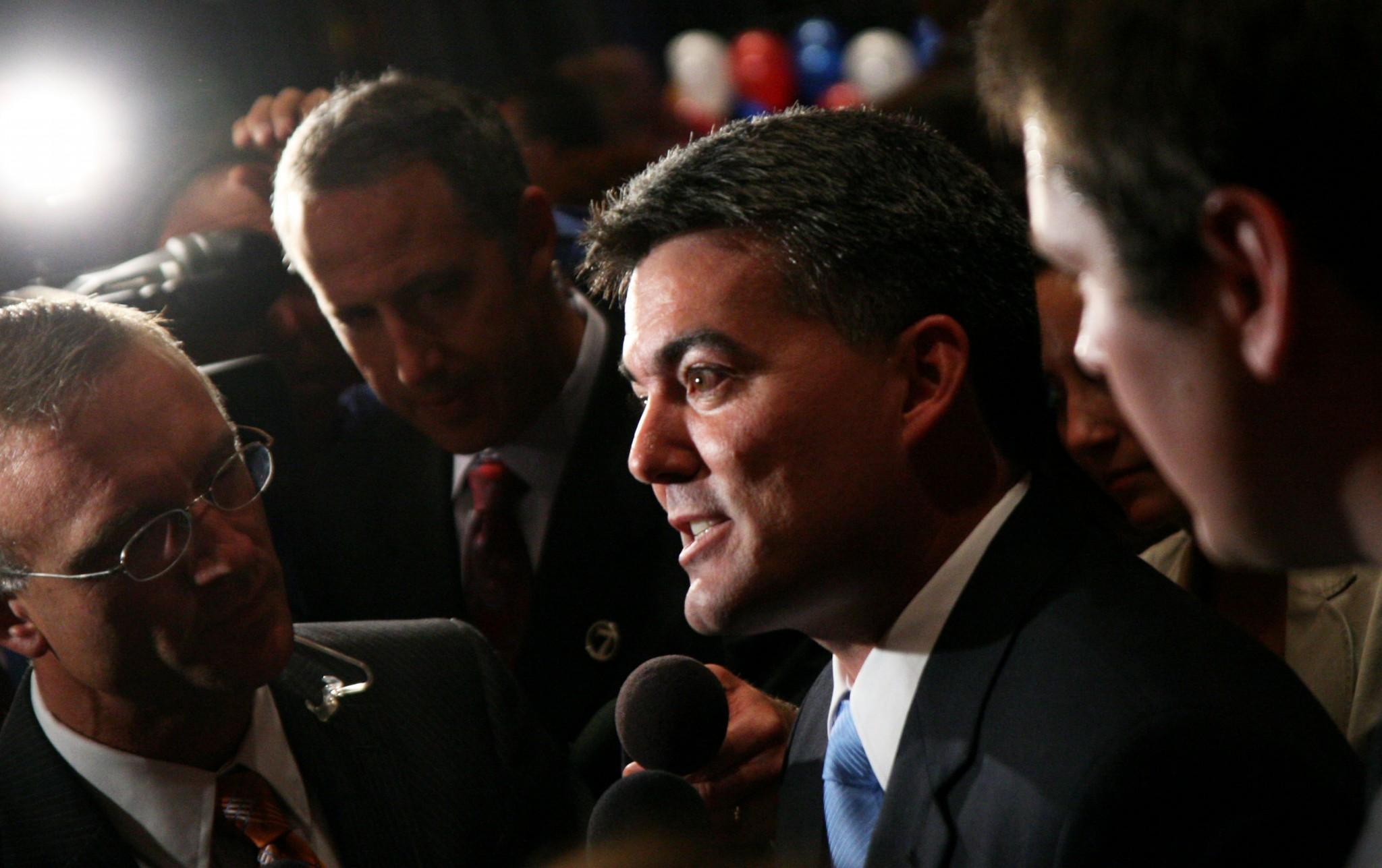 Republican congressman Cory Gardner will drop his re-election bid and launch a campaign to unseat Sen. Mark Udall [D] this November.
Gardner is essentially trading places with Weld County District Attorney Ken Buck, who officially planned  to run against Udall but will now run for Gardner's vacant 4th Congressional District seat, according to Roll Call, a Washington, D.C.-based newspaper.
"Given Republicans' backroom wheeling and dealing, Coloradans will see that Cory Gardner is simply a Ken Buck-radical who is neck deep in Washington sleaze. Gardner is just another reckless House Republican when it comes to dismantling Social Security and Medicare, banning abortion and many types of birth control, and irresponsibly putting our economy at risk to advance his political agenda," said Colorado Democratic Party Chairman Rick Palacio in a press release sent shortly after news of Gardner's decision broke.
On Feb. 6, a Quinnipiac University poll showed Udall was facing an already tight race against Ken Buck, 45 to 42 percent.
Gardner will make an announcement in a few days. In the summer of 2013, the congressman denied he would run for Senate. Since then, he gained recognition in the GOP for taking on greater leadership roles in Washington.
Gardner, whose district used to include Fort Collins before it was redistricted in 2012 to Rep. Jared Polis [D], graduated summa cum laude from CSU with a B.A. in political science in 2001. He also served in the state legislature for five years prior to being elected to the House of Representatives in 2010. Republicans have applauded Gardner's entry into the race.
"I think it is a great addition," said College Republican President Tyler Marr, a senior economics major. "I think it's really exciting for us given his rising house prospects"
Udall's camp responded to news of Gardner's challenge in an email to the Collegian: "From flood and wildfire recovery efforts; to ensuring that every family has the opportunity to get ahead; to standing up to the NSA and protecting Coloradans' freedom to be left alone, Mark spends every day working to protect Colorado's special way of life. Mark looks forward to debating the important issues that impact our future."
Udall has held his seat since 2009.
This story is developing. Check back for updates.