Walk-in Hunting sites in Minnesota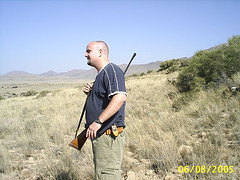 Minnesotta seems to be leading the way again with inovative measures to expand its legal hunting grounds. According to Perham Focus hunters in minnesotta now have access to more then 6,000 additional acres in hunting land. This expands the walk-in hunting property to over 20,000 acres.
Minnesotta department of natural resources have partnered with local land owners to expand their availible hunting areas. Many of these walk in sites are private property and will only cost the hunter a 3$ access fee.
There are a number of other states that offer walkin hunting programs similar to the one found in Minnesotta. In 1995 the state of Kansas started their walk-in hunting program in an effort to boost the strong hunting heratige found in Kansas. Currently the state has close to 1 million acres availible for walkin hunting.