Summer volunteer opportunities in Fort Collins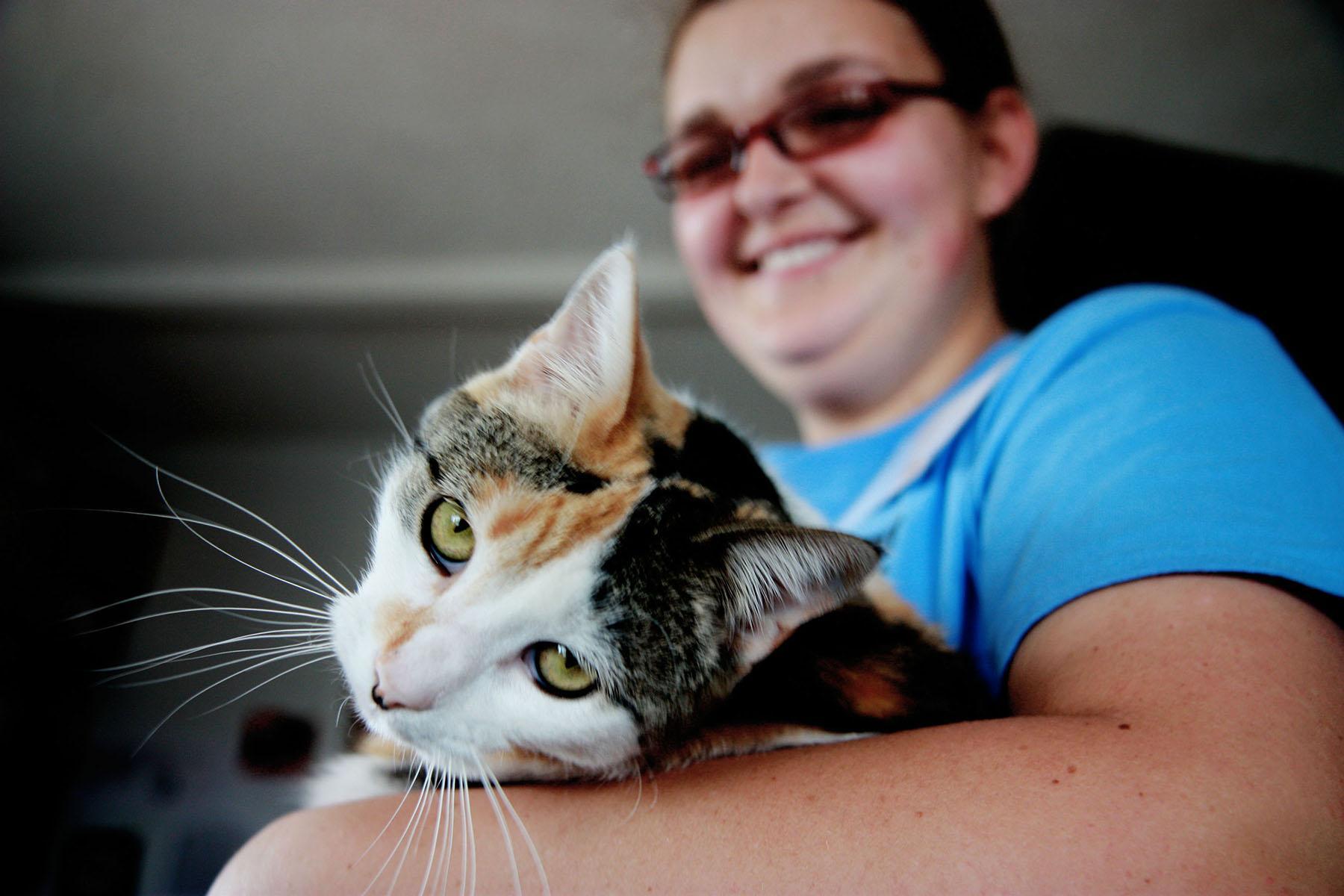 If you are staying in Fort Collins this summer and looking for ways to get involved in the community, volunteering your time may be a good option. Here is a look at some of the places in need of volunteers this summer.
Animal House
Located on Vine Street, Animal House is a no-kill animal shelter that provides a space for stray and owner-surrendered dogs until they are adopted.
Animal House helps other shelters in Colorado and out of state that may not have adequate resources or enough space for dogs without homes.
"One of our biggest criteria is that (the dog) does get along with other dogs, because then we're able to put them in play groups and we kind of take advantage of the space that we do have, but we have foster homes as well," said Gillian Rankin, assistant shelter manager and foster care coordinator.
Foster homes are provided for dogs when there is not enough space to keep them at Animal House. People who are interested in offering a foster home for a dog can fill out an application online. Once the application is approved, a member of the shelter will do a home visit to make sure the home is "dog proof," Rankin said.
Other than allowing the shelter to accept more dogs, Rankin said foster homes are nice because "it helps with the dogs that kind of get stressed being in the shelter."
Rankin said volunteers are always needed. Volunteers can help walk the dogs, clean the shelter, help with office work and help with fundraising events. Anyone looking to donate their time can fill out an application online at www.animalhousehelp.org. A one-time $30 application fee is required for a background check and volunteers also receive a lime green t-shirt, Rankin said.
Volunteers can donate as much or as little time as they want.
"It's really however much (time) you're able to commit," Rankin said."Being flexible has helped a lot because then people can just come at their leisure."
Habitat for Humanity
Fort Collins Habitat for Humanity is a Christian ministry "dedicated to eliminating poverty housing in the Fort Collins community so that everyone will have a simple, decent place to live," according to their website.
"Our homeowners do pay a mortgage and they do buy their home, their home is just built with volunteer power," said Lara Meyer, volunteer coordinator. "Habitat acts as the loan holder, and we have a zero interest loan."
Families are selected on a quarterly basis. Those that qualify first go through a home ownership process which looks into a family's credit and their ability to pay a loan, "but the largest selection criteria is that they have to fall between 30 and 65 percent of the area median income, depending on how large their family is," Meyer said.
Meyer said Fort Collins Habitat for Humanity recently completed their 51st home and hopes to complete 49 more by 2020. Volunteers are needed for the summer to help build houses.
Those that want to help are not required to have a certain skill-set.
"So if you show up with no skills it's not a big deal because (long-term volunteers) will help you learn everything," Meyer said.
The average build day is about seven to eight hours and a long-term commitment is not required. To volunteer, register online at www.fortcollinshabitat.org.
Downtown Business Association
For those who want to be at some of Fort Collins' biggest events this summer while also donating their time, the Downtown Fort Collins Business Association provides a link to various opportunities.
The Downtown Business Association is a non-profit organization with the mission statement "to promote downtown and help it thrive," said JoAnn Caddoo, volunteer coordinator for the DBA. The organization is made up of members from the downtown businesses who work together on promotions such as Great Plates which helps raise money for the Food Bank for Larimer County.
The DBA uses "well over 900 volunteers throughout the summer for our events," Caddoo said.
Events consist of Colorado Brewers' Festival on June 22 and 23, seven Friday night concerts beginning on July 5 and Bohemian Nights at New West Fest on August 16-18. Volunteers are needed for beer sales (must be at least 21), ticket sales, information booths, merchandise tents and other duties, according to Caddoo.
"We just like people that are good with the public and want to learn kind of the inner workings of large events," Caddoo said. "It's a great way to network and meet people."
To volunteer for these events and others, visit www.downtownfortcollins.com.
Other places to volunteer
Rocky Mountain Raptor Program: Volunteers may work directly with the raptors to provide care to birds with illnesses or help with non-bird related tasks. Volunteers must attend an orientation session and the last one for the summer volunteer program is on May 4. Visit www.rmrp.org for more information or contact Lisa Winta, volunteer director, at 970-484-7756.
Food Bank for Larimer County: Volunteers needed this summer for Kids Café kitchen to help prepare and package meals and snacks for child nutrition program. Volunteers are asked to commit to a regular weekly shift that lasts about two hours.  For more information about volunteering visit www.foodbanklarimer.org.
Poudre River Public Library District: Volunteers needed for Summer Reading Program registration desk. Training begins the week of June 3. Shifts begin June 17 and run through August 4. Visit www.poudrelibraries.org for more information and to register.
Meals on Wheels Fort Collins: Volunteers are needed to help deliver meals to those in need. Drivers must have their own car, a valid driver's license and proof of insurance. Volunteers may also be able to use bicycles to deliver food to clients as part of "meals on two wheels." For more information visit www.fcmow.org or e-mail questions to info@fcmow.org or call the Fort Collins office at 970-484-6623.
Collegian Writer Katie O'Keefe can be reached at news@collegian.com