Sequester affects Rocky Mountain National Park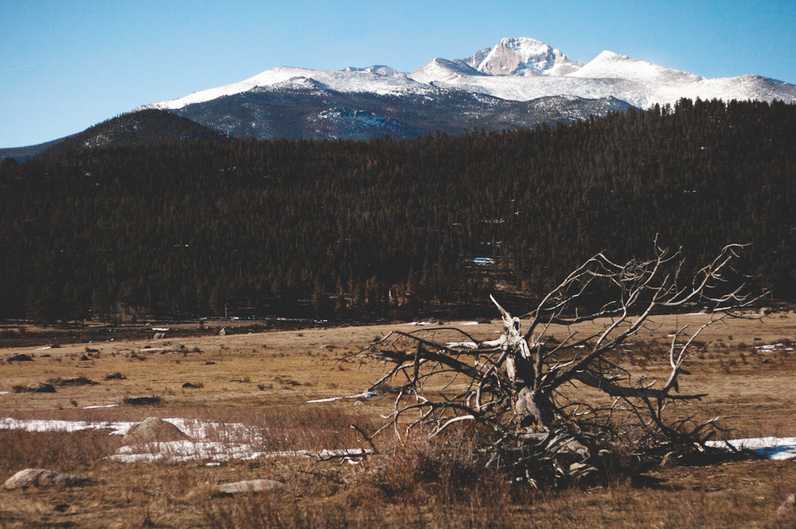 The United States national park system is beginning to feel the effects of sequestration.
The sequester, a series of federal budget cuts that went into effect last month, will force national parks to absorb a five percent budget reduction over the remainder of their fiscal year, according to the National Park Service's (NPS) website. These cuts will reduce park services — including road maintenance and campsite availability — and limit research and hiring of both permanent and seasonal employees, according to NPS.
Rocky Mountain National Park, 415 square miles of protected mountain land located one hour away from Fort Collins, expects more than $600,000 in cuts due to sequestration, said Kyle Patterson, the park's public information officer.
"With the sequester now in effect, we are in the process of identifying specific impacts to our operation for the remainder of the fiscal year," he said.
In order to reduce its budget, the park plans to cut the number of interpretive–education rangers from 30 to 21 and the number of backcountry rangers from seven to five. These reductions will cut educational programs by 35 percent and limit the park's ability to respond to backcountry emergencies.
The Glacier Basin Campground will remain closed throughout the season, eliminating more than 150 campsites and five seasonal campground employees.
"This reduction in operating funds for the remaining seven months of the fiscal year will limit Rocky Mountain National Park's ability to hire a full complement of seasonal employees needed to provide visitor services for some 3 million visitors who are expected to visit the park during that time period," Patterson said.
This may be disappointing news for students hoping to find work in the national park system this summer.
Pete Clem, who spent a summer living and working in Glacier National Park in Montana, was unhappy to hear of the cuts to seasonal employment. Clem enjoyed the opportunity to meet new people from around the world and interact with undisturbed nature. This experience encouraged him to come back to school to study ecology and natural resources.
"It was cool to be able to live inside the park and be surrounded by such a beautiful landscape," Clem said of his time at Glacier National Park.
Clem hopes that the government will soon begin to see the economic benefit in maintaining these natural areas.
"We need to start seeing the value in our natural systems," Clem said.
The economic impact of Rocky Mountain National Park on local communities is highly visible. Spending associated with park visitors was over $196 million in 2011, according to Patterson.
"Local communities and businesses that rely on recreation to support their livelihoods would face a loss of income should fewer visitors decide visit to Rocky Mountain National Park," Patterson said.
Further budget cuts will almost certainly lead to fewer seasonal and permanent job positions, hinder park services and reduce the number of visitors, not to mention reduced park upkeep and research, he added.
Collegian Writer Isabella Heepke can be reached at news@collegian.com.