Daniels, Bowling campaigns both incur penalties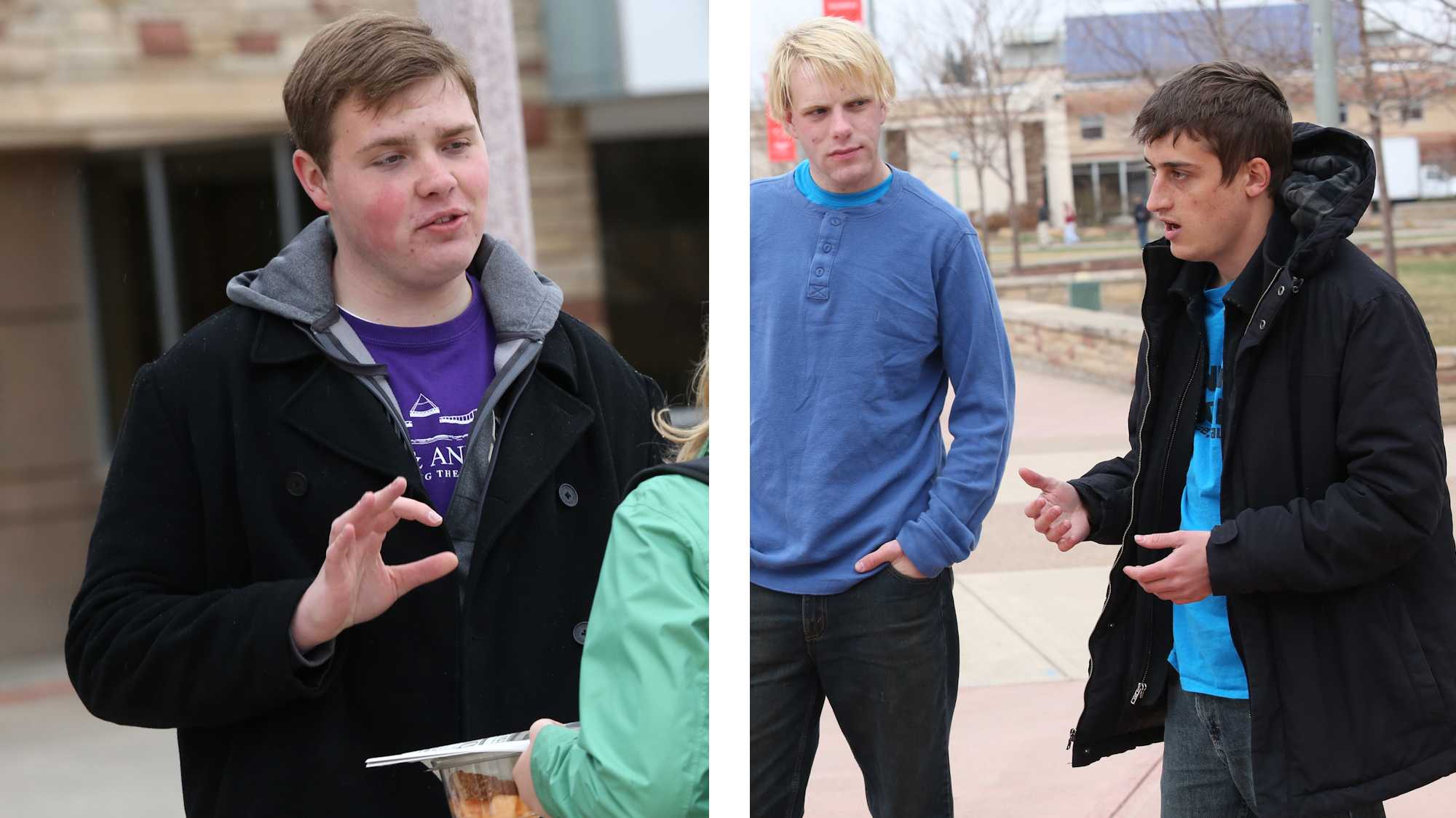 A bill passed last year by ASCSU capping spending limits of ASCSU president and vice-presidential campaigns means both campaigns have to watch every dollar they spend.
Last year's bill decreased the amount of money each campaign can spend from $2,000 to $1,500. While the money can come from out of pocket or private donations, each campaign has to file a spending report with the ASCSU elections committee three times per week.
ASCSU Elections Manager Beau Loendorf said spending and campaign practices are closely monitored.
"If they go over the spending limit they're going to be kicked out of the campaign…" Loendorf said. "We want to make sure all elections are fair and equal."
As of the most recent filing on Monday, the Daniels campaign had $295.56 left to spend, compared to $381.55 left for the Bowling campaign.
A list of expenses shows candy, fliers, wristbands, t-shirts and wood for signs as a few of the items each of the candidates have spent money on. Any donated items are priced at fair market value and count toward the $1,500 limit.
Since campaigns spend a considerable amount of money out of pocket, Daniels said the $500 reduction in allowable spending has its pros and cons.
"It allows people to be more creative and make every dollar count," Daniels said. "But having that cap still creates some barriers."
So far, each campaign has racked up one penalty.
The Bowling/Stockley campaign got hit with a "major violation factor of 3"  and had to pay a $75 fine for violating sections of the ASCSU Elections Code that prohibit campaigns from campaigning in the ASCSU office.
Bowling said volunteers left open materials in the ASCSU office before campaigning was allowed.
"Newer volunteers that didn't understand the elections code left those out , and we should have monitored our volunteers and their activities," Bowling said. "It's a lesson we learned and we're going to make sure it won't happen again."
The Daniels campaign paid a $5 fine for a missing receipt when they filed their spending report on Monday. They were able to produce the receipt upon request.
Senior Reporter Austin Briggs can be reached at news@collegian.com.