Women ROTC cadets learn the value of leadership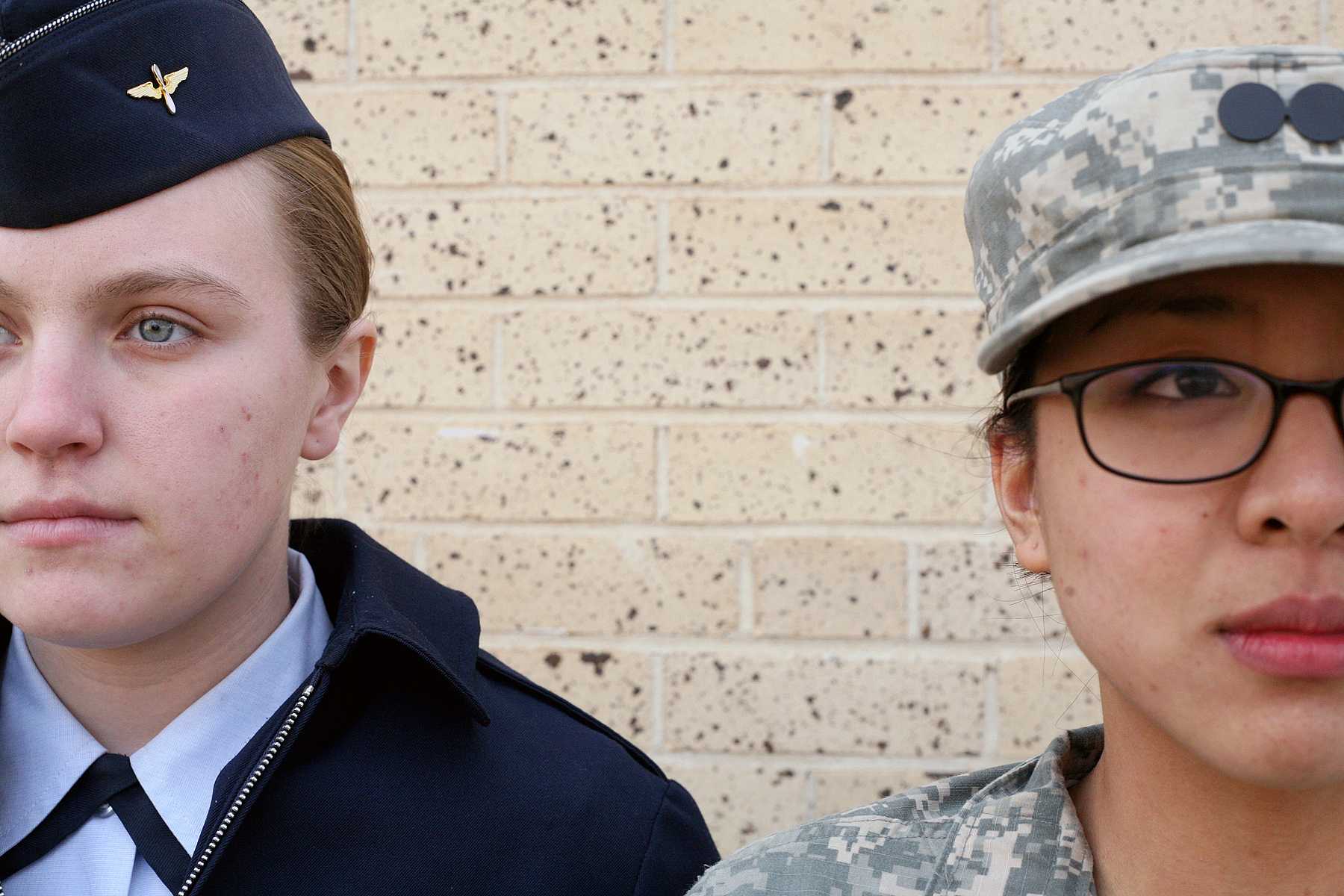 The days when Emily Gill attends classes in her polished blue uniform, she can sense that her classmates probably view her differently than when she wears civilian clothes. For Gill, it doesn't matter. Every day she understands she is training for something important — a position with the U.S. Air Force.
When Gill first joined the CSU Reserve Officers' Training Corps, the line between being in the military and being a normal college student was difficult for her to define. Over time, though, that line has faded.
"It's just something you have to learn," she said. "If you're in the military, you represent it at all times."
Knowing that she is representing other people in her life that were also in the Air Force –– like her grandfather –– each time she puts on her uniform makes wearing it that much more special.
"I'm trying to join the Air Force, so when I put it on I feel connected to them and I am representing something bigger than myself," Gill said. "It's a really awesome feeling, for sure."
Unlike Gill, Cadet Samantha Sorenson, a student in the Army ROTC, did not come from a military background. Sorenson decided to join in the second semester of her sophomore year after hearing about the program from other students.
Sorenson said she chose to join the Army instead of the Air Force because of her familiarity with the military branch after participating in a Junior ROTC program during high school.
Regardless, both women must show similar dedication with physical training and leadership classes as part of their commitment to ROTC. Working out at 6 a.m. is something both cadets have grown used to.
"It's actually a really great way to start the day," Gill said.
But are men and women treated differently in these military branches?
"At first I was very skeptical coming into it because I thought that's always kind of how people look at it," Sorenson said, adding that her participation in leadership courses has helped to cast away her former doubts. "I've just kind of realized that when I'm the one in charge, people are going to listen to me no matter what gender I am because they have to follow someone."
Gill said she has never felt any hostility as a female in the military.
"At first it's kind of weird just because it's a completely different environment, but at this point they are all just my teammates so it really doesn't make a huge difference."
While neither of the cadets said she has felt tension between women and men during their experiences in the ROTC, the physical fitness tests for both branches recognize the physical differences in the way men and women are built.
Stephen Fox, student public affairs officer for CSU's Army ROTC, said both men and women are held to the same standard for the Army Physical Fitness Test, but the numbers on the scale differ.
"The scale is an acknowledgement of age and gender differences, but that's all," he said.
For Gill and Sorenson, ROTC has provided them with invaluable experiences that they will take with them beyond graduation.
"The leadership positions they've put us in have been awesome," Sorenson said, adding that she would like to go into physical therapy. "I've learned a lot of just how to speak up or be in control."
Gill, a senior biology major, said her college experience as an ROTC cadet has been beneficial in helping her to know what she will do after graduation.
"I don't know what I would be doing right now if I wasn't (in ROTC)," Gill said. "It's a big time commitment for sure, but it's been awesome and I've learned so much and even if it wasn't for the career I'm getting out of it, I've learned so much leadership and things like that."
Collegian Writer Katie O'Keefe can be reached at news.collegian.com.