Bowling, Stockley work to promote financial stability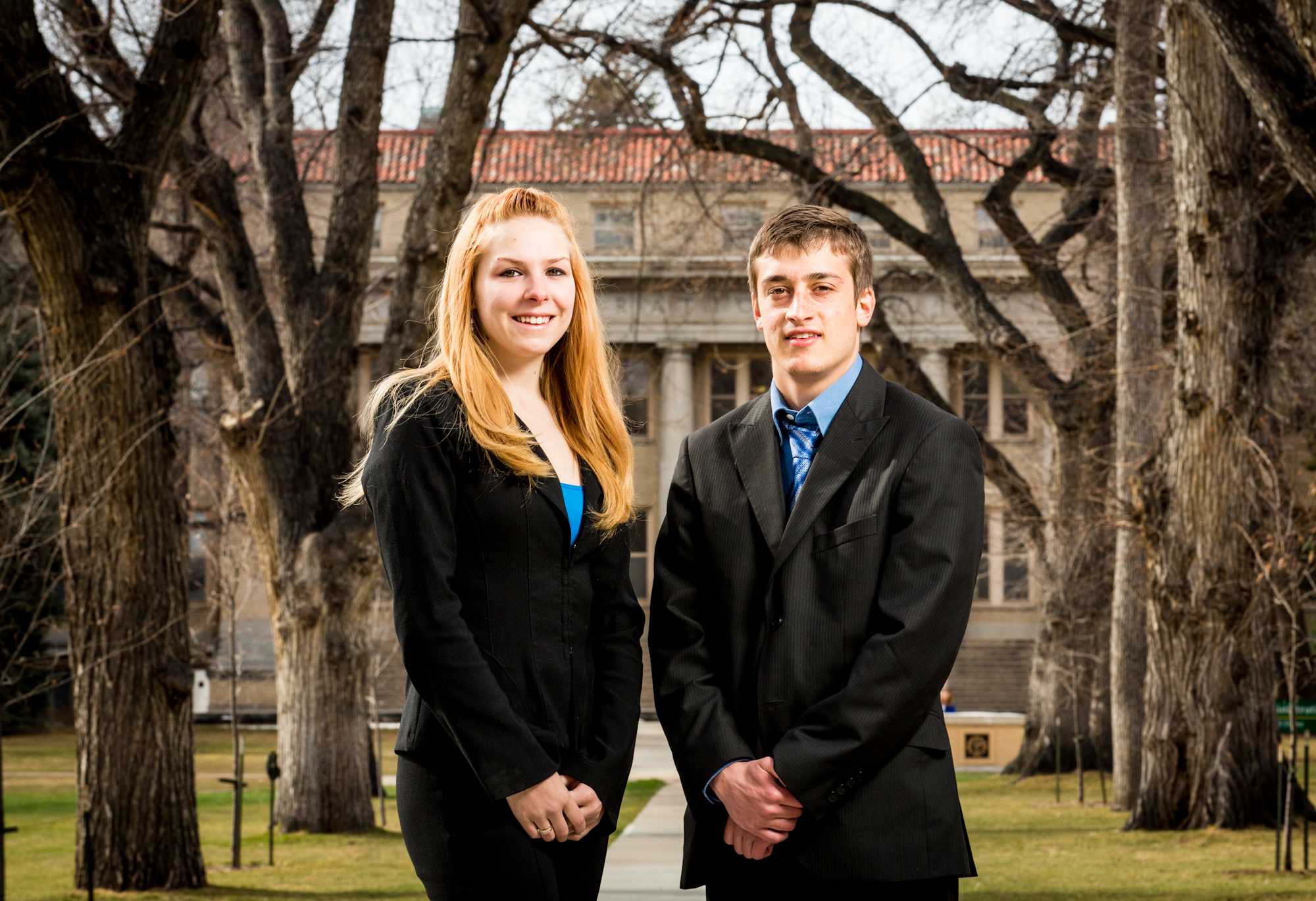 When it comes to the financial burdens of higher education, Wendy Bowling appears to be in tune to the realities of a normal college student. She has been consistently working three to four jobs at a time during her college career.
Bowling, junior Associated Students of CSU presidential hopeful, is paying her own way through college, although not for the reasons you might think.
"I really didn't want the cost of my education to fall on my parents," Bowling said. "They are there to support me, and would if I asked them to, but I like to feel like I've earned my education."
Consistently working so many jobs has left Bowling with an appreciation for the cost of higher education, as well as an increased knowledge of the impacts that ASCSU's decisions can have on students who may be struggling to pay their own way.
"Working with ASCSU, I've seen a lot of fee increases. We have an anticipated fee increase of nine percent this year, and I know how much that can impact students," Bowling said. "If tuition and fees keep increasing, some students may not be able to continue their education, or others may have a much harder time starting out."
Bowling and running mate John Stockley, a junior ASCSU senator, hopes to use this understanding to create an ASCSU government based on sustainability and responsibility.
"We hope to make Senate, as well as ASCSU as a whole, more transparent. We want to make sure students have access to what we are doing on a weekly basis," said Stockley. "That can be as simple as posting our legislation on the website so students know what we are up to. We just want them to know how what we are doing is in the best interest of students."
Stockley, who hopes to become a public defender one day, says it is this kind of public service attitude that pushes him to want to create a better ASCSU.
"We are very dedicated to the tasks at hand. We want to make sure that we fulfill every promise we make," Stockley said. "We are committed to actually implementing each and every one of our initiatives so we aren't just sitting around talking — we are moving towards a solution."
The duo has 12 main promises in their platform, along with several other department-specific initiatives. Some of these include changes such as tweaking the A+/- system, opening a mobile ASCSU office during the LSC renovations and running RamRide on some holidays.
ASCSU Beat Reporter Carrie Mobley can be reached at news@collegian.com.