Women's studies program seeks to empower students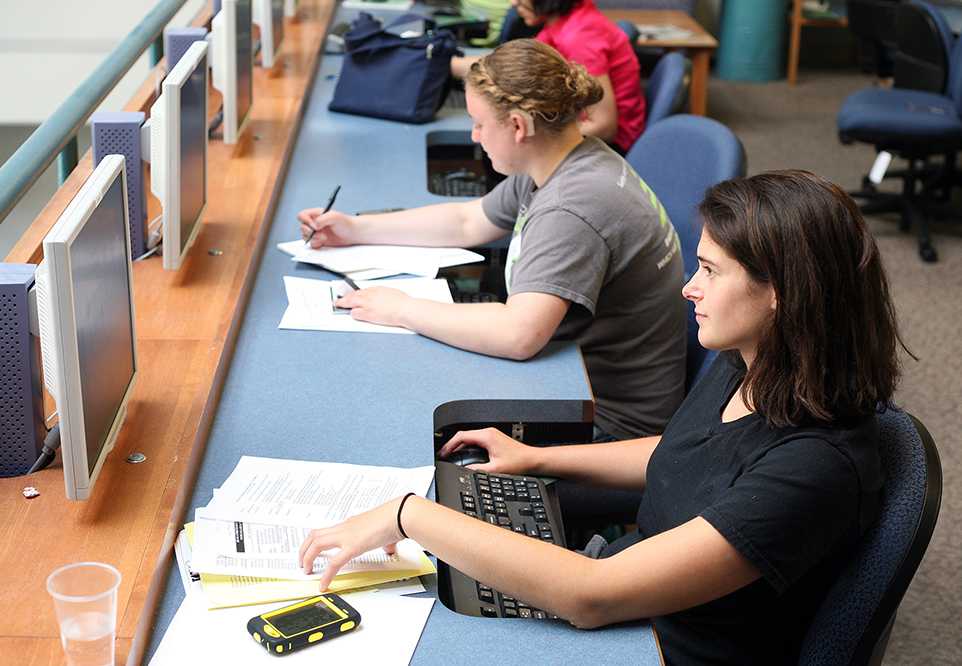 The Women's Studies Interdisciplinary Program at CSU offered its first classes to students in 1978. Today, the program is an opportunity to explore feminist theory and develop an understanding of women's studies.
"I have always been interested in women's rights and just wanted to know more," said Brianna Savage, senior speech communication major. "I felt like I didn't really know anything except for what I read online or saw on TV, which obviously has a bias to it. So I wanted to learn in an educated way."
The Women's Studies Program offers both introductory level courses and graduate level courses. Students echo an interest to learn more regarding women in the world today and what they find enticing about the program.
"I actually just took an introductory class last semester just because it seemed interesting and I became completely obsessed. We did some really cool readings," said Delia LaJeunesse, sophomore sociology major. "I was raised with a very feminist mother but it was never really something that I thought spoke to me necessarily, but I'm a sociology major and I think that the more I look at social issues, the more connections I draw to gender issues so it sort of made sense to me."
On the contrary, an idea to build upon the program includes broadening its horizons and expanding beyond majority females.
"A class aimed a little bit toward men and their issues. We learn about masculinity in our classes and the problems with masculinity and the problems it causes," Savage said. "So maybe a class geared specifically toward that. Maybe it would be enticing for men to actually want to take it as well so they could learn."
Nonetheless, it seems to be an interactive and interconnected opportunity where teachers are truly interested in student feedback.
"Based on the feedback from the students we're always trying to get ideas for what the students can benefit from to make women's studies more relevant to them," said professor and lawyer Amie Lopez. "Areas where they see opportunities for learning or desire for learning and ways to be involved with the communities are some of the bigger goals. I would love to see programming available for students who want to take their passion for women's studies outside of the college and turn those into careers — public service careers and to be inspired I guess."
And that is what Lopez plans to do: inspire action.
"I would really encourage students who are curious about women's studies to come and take a class," Lopez said. "This past semester was so great because we had students from all different backgrounds, academically but also both genders, a variety of sexual orientation and different ethnicities. I think it was so powerful to be able to have that form where we could all get together and share experiences and also to really empower each other which is really ultimately the goal, I think, of understanding women's studies."
Dr. Caridad Souza, director of the Center for Women's Studies and Gender Research, spoke about what the program may look like in the months and years to come.
"The future plans and projects of the center include focusing on gender research and having the center be a site for the dissemination of information about women's and gender issues and advocacy in the state and region," Souza said. "I want to increase the academic work of students focusing on women's, feminist, and gender themes."
Collegian Writer Cassandra Whelihan can be reached at news@collegian.com.