CSUPD says most bikes stolen from north and south dorms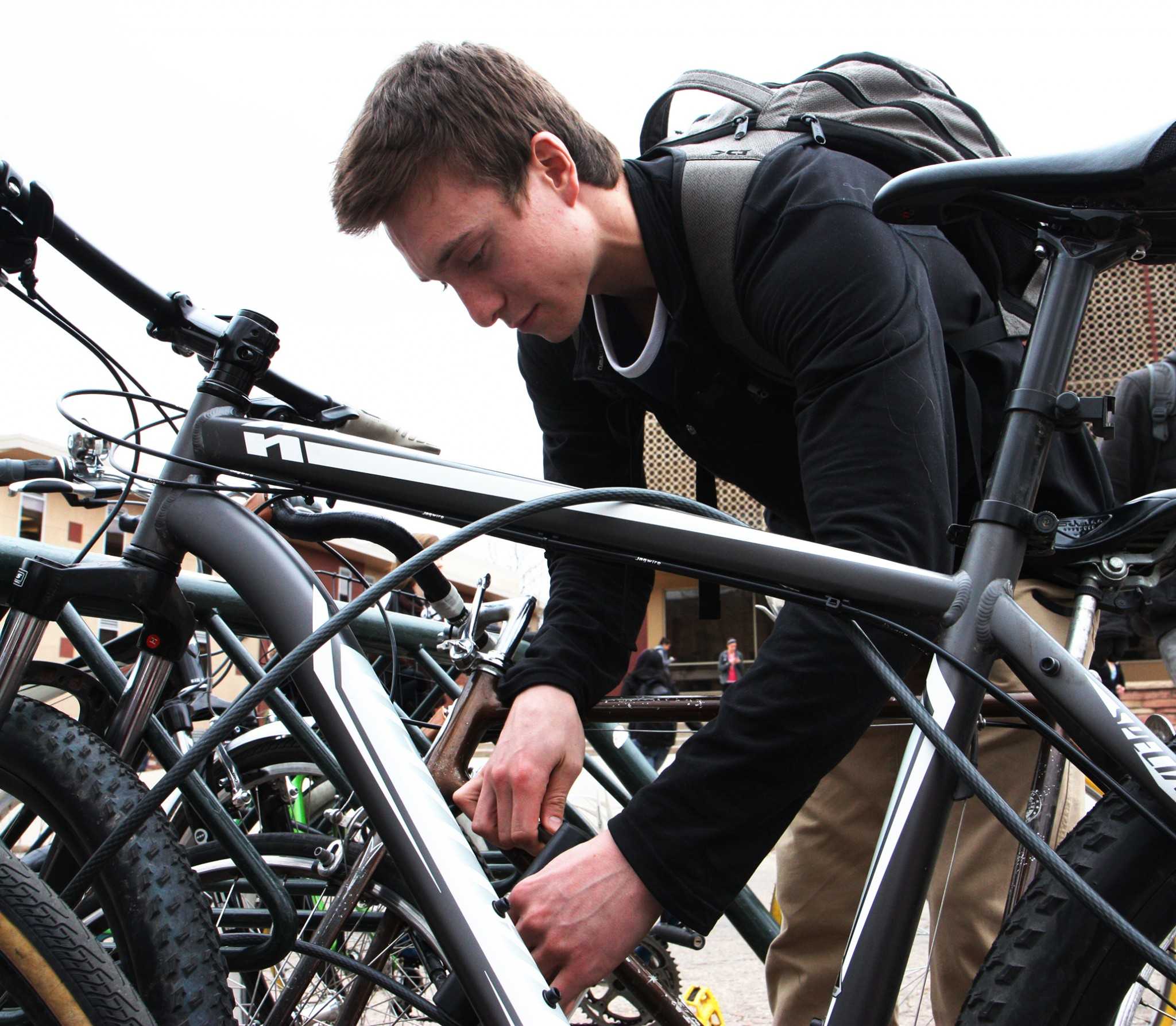 No matter the weather, hundreds of bikers can always be found pedaling their way through campus. But with a lot of bikes comes a lot of bike theft.
In 2012, 192 bikes were reported stolen to the CSU Police Department. Most bikes get stolen near Westfall, Durward and Corbett Halls, which collectively reported 46 bike thefts in 2012. The second most popular area is the south side dorms, including Ingersoll, Summit, Academic Village, Edwards, Newsom and Braiden, which reported 34 thefts all together.
"There is less traffic on that side of campus compared to places like the Academic Village where you have people all over" said CSUPD Lt. Scott Harris. "And most thieves are not only looking for an easy opportunity but also looking for a quick way to get away with what they got."
One of those reports came from junior biology major Quinn Watt, whose bike was stolen last summer.
"I did go to CSU police and my bike was registered so they got all the information for my bike in their records," Watt said. "They said they would relay it to Fort Collins police also to spread the word.  I actually got a call once thinking they found it but I wasn't that lucky."
With so many instances like this, the CSUPD has taken several measures in order to protect students from bicycle kleptomania. Harris said that some of those measures include educating students on how to properly secure their bikes when they register their bikes, as well as warning the public about bike theft trends through mediums like Today@CSU.
Harris also mentioned that having a police presence on campus deters bike thieves from stealing. However, he stressed that one of main reasons bikes are stolen is simply because bikers don't use the right lock: a U-lock.
"Just by using a pair of wire cutters you can cut through a cable lock in seconds and take a bike," Harris said. "Some cable locks can even be opened just by pulling hard on them. U-locks, though, are very hard to defeat and take away a bike thief's opportunity."
Some students, like junior liberal arts major Aaron Grinsell, learned this lesson the hard way. His bike wasn't fastened with a U-lock last year when it was stolen.
"Now I use a U-lock," Grinsell said. "I also try to put my bike in a visible place too so people will see if someone is taking my bike."
It might seem like stealthy bike thieves frequently get away with this crime, but the CSUPD can often catch them after students report they witnessed a theft unfold. The CSUPD has even recovered stolen bikes just by looking on craigslist.com.
"I think the police do what they can since it is such a big campus," Watt said. "I think it is more up to the students to share a common respect, and if they see someone trying to steal a bike stop them or just report any suspicious activity."
Collegian Writer Alex Beyer can be reached at news@collegian.com.