Back to School: Looking Cute and Staying Comfortable in Class
Chelsea Evic
September 5, 2019
By: Chelsea Evic
Welcome back Rams! The summer days of 2019 are officially behind us and fall semester is in full swing. In elementary, middle and maybe even high school, a new school year always meant a shopping spree for 'back-to-school' outfits to refresh last year's wardrobe. There was nothing like showing up on the first day with a trendy new outfit. In college, the excitement of new school clothing dissipates. College fashion is all about being comfortable and wearing that "I really didn't try today" kind of look. However, that doesn't mean dressing like a slob is the only option. There are many ways to look cute and stay comfortable that require minimal effort.
Here are 4 tips on how to look put-together in your day-to-day college life:
1. Shoes Can Make All the Difference
An easy way to make any comfy outfit cute is by what you put on your feet. Instead of going with your typical gym shoes, try trendier sneakers like Adidas Falcons. Whether you're wearing leggings or jeans, it'll instantly elevate any look.
2. Messy Hair Day Cover-up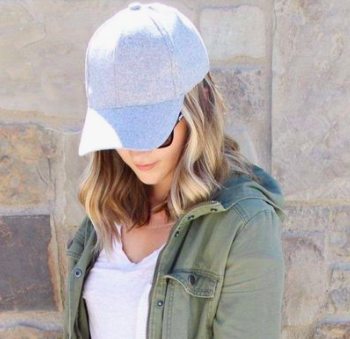 Dealing with 2nd, 3rd, 4th, even 5th-day-old hair? Go for a cute baseball cap. They aren't just for dads and can actually make any disheveled look appear more put-together.
3. The "Just Came From the Gym" Look
Even if you don't workout, you can still rock the post-gym look. High-waisted leggings, sports bras and cropped tank tops are flattering and comfortable. They're great staples to have even if your only workout of the day is walking or biking to class.
4. The Classic Graphic Tee
Oversized t-shirts are the way to reach ultimate comfiness. But instead of going for your typical college tee, make it edgier with a funky graphic tee. It'll completely change the look without sacrificing that "just rolled out of bed" feeling.
Looking cute and being comfortable in class is as simple as adding one trendier piece to your outfit. It could even boost your confidence and help you perform better in class.
(all images courtesy of Pinterest)