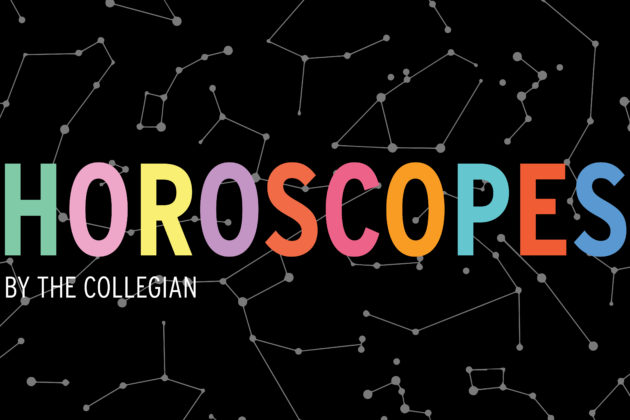 Horoscopes can be applied to your sun, moon and rising signs. 
SCORPIO (Oct. 23 – Nov. 21)
Scorpio, learn to trust this week. Not everything has to be completely in your control (or under your supervision) to work out the way you want it to. 
SAGITTARIUS (Nov. 22 – Dec. 21)
Self-care is everything this week, Sagittarius. Make yourself your favorite meal, call a friend, do some yoga — whatever taking care of you means to you. 
CAPRICORN (Dec. 22 – Jan. 19) 
Capricorn, tell others how you feel this week. It may be difficult to let people in your emotions, but being open will make you feel more whole.
AQUARIUS (Jan. 20 – Feb. 18) 
Have fun this week, Aquarius. You've been working hard, so take some time to catch up with friends, do what you love and let loose.
PISCES (Feb. 19 – March 20)
Pisces, communication is everything this week. Whether that's personal, romantic or business, listening to what others are saying is the key to success. 
ARIES (March 21 – April 19)
Take the little things with a grain of salt this week, Aries. Focus on the big stuff — your morals, values and beliefs that you hold close to your heart. 
TAURUS (April 20 – May 20)
Taurus, it's OK to start over this week. When the world turns upside down, learn to work within it; that means seeing things with new eyes. 

GEMINI (May 21 – June 20)
Dig deep this week, Gemini. Confronting unfinished business can be scary, but this is the week to have that difficult talk (or maybe to just clean out the storage unit). 
CANCER (June 21 – July 22)
Cancer, commit to routine this week. Whether it's just what you do when you wake up or your entire day, cling on to something stable to encourage productivity. 
LEO (July 23 – Aug. 22)
Get on top of it this week, Leo. Use your fiery disposition to your advantage in both personal and professional settings to get all kinds of tasks done. 
VIRGO (Aug. 23 – Sept. 22)
Virgo, surround yourself with love this week. You're worthy of feeling cared for, so instead of freezing people out, let them in. They want the best for you. 
LIBRA (Sept. 23 – Oct. 22)
Be honest with yourself this week, Libra. Get your priorities together and decide what tops the list. Don't be afraid if number one isn't what it used to be. 
Reach Hailee Stegall at entertainment@collegian.com or on Twitter @stegallbagel.