Horoscopes Oct. 11-17
Hailee Stegall
October 10, 2021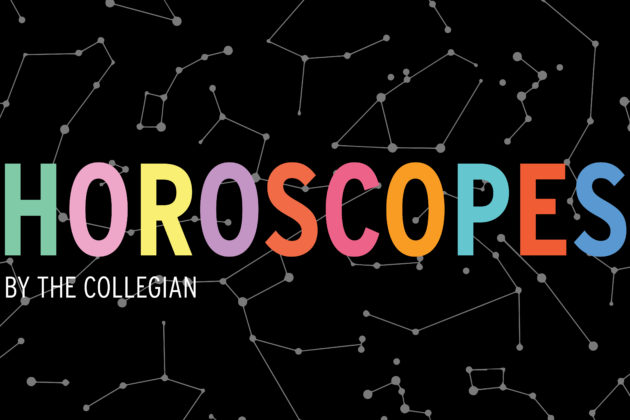 Horoscopes can be applied to your sun, moon and rising signs. 
LIBRA (Sep. 23 – Oct. 22)

Speak your truth this week, Libra. Tell others how you're feeling without fear of being judged; be painfully honest with those around you. 
SCORPIO (Oct. 23 – Nov. 21)
Scorpio, look inward this week. Think about what motivates you to be your best self and what's holding you back from being that. 
SAGITTARIUS (Nov. 22 – Dec. 21)
Feel free to rely on your friends this week, Sagittarius. Hang out with your besties as much as you can for a much-needed mental refresh. 
CAPRICORN (Dec. 22 – Jan. 19) 
Capricorn, you deserve to rest this week. Take time for yourself to recuperate and let your brain rest; try treating yourself to a bubble bath or a home-cooked meal. 
AQUARIUS (Jan. 20 – Feb. 18) 
Connect to the world around you this week, Aquarius. Find some time to go out in nature and take a deep breath of fresh air to clear your head.
PISCES (Feb. 19 – Mar. 20)
Pisces, stay positive this week. Life can get a little rocky, but even when it's hard, try to find the silver lining in the tough situations you find yourself in.
ARIES (Mar. 21 – Apr. 19)
Be generous with your time this week, Aries. Use your fiery personality to assist others in their path toward success. Be a source of light and encouragement.
TAURUS (Apr. 20 – May 20)
Taurus, take a deep breath this week. When the world feels upside-down, find a way to work within it instead of against it for the best results.
GEMINI (May 21 – June 20)
Think less this week, Gemini. While you may be uncertain of yourself and others' intentions, don't waste brainpower overthinking them. 
CANCER (June 21 – July 22)
Cancer, be vulnerable this week. It may be difficult to open up with others about how you're feeling, but speak up with regard to your wants, needs and emotions. 
LEO (July 23 – Aug. 22)
Lean into love this week, Leo. Allow for romantic connections to form regardless of hesitancies. Don't work so hard trying to stay detached.
VIRGO (Aug. 23 – Sep. 22)
Virgo, find some alone time this week. Be by yourself for a bit so you can get your priorities in order. 
Hailee Stegall can be reached at entertainment@collegian.com or on Twitter @haileenstegall.