Horoscopes Sept. 20-26
Hailee Stegall
September 19, 2021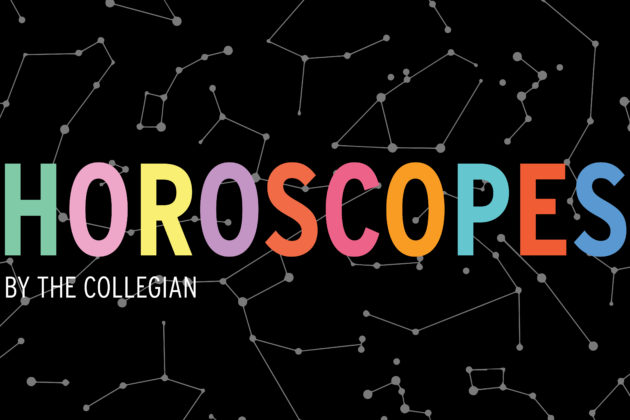 Horoscopes can be applied to your sun, moon and rising signs. 
VIRGO (Aug. 23 – Sept. 22)
You feel an odd sense of relief this week, Virgo. Lean into it, and don't stress yourself out trying to get stuff done because you feel unproductive — accept it.
LIBRA (Sept. 23 – Oct. 22)
Libra, are you feeling unfocused this week? Totally lines up. Try to focus on your top priorities rather than everything at once for the best results. 
SCORPIO (Oct. 23 – Nov. 21)
You're at peace this week, Scorpio. Find it in yourself to take some time for yourself, reflecting on past weeks in order to enjoy this tranquil one. 
SAGITTARIUS (Nov. 22 – Dec. 21)
Sagittarius, if you've been feeling lost lately, this is your week to find stability. Make a routine in your life, even if it's simple, and you'll find a sense of inner serenity with your situation. 
CAPRICORN (Dec. 22 – Jan. 19) 
Listen in this week, Capricorn. Take a moment to consider others' situations and ask your friends how they're doing — it will benefit both parties involved.
AQUARIUS (Jan. 20 – Feb. 18) 
Aquarius, take a bubble bath this week. Let your brain relax, take time to unwind and chill out in whatever way you find helps you most.
PISCES (Feb. 19 – March 20)
Your world may feel upside down this week, Pisces, but it's coming back around. Go with the flow and let the universe shed its skin so you can work within it.
ARIES (March 21 – April 19)
Aries, this week is time given to you to heal. Let it all out, scream into the void, dance like nobody's watching; whatever you have to do to fix your inner self.
TAURUS (April 20 – May 20)
Lean on your friends this week, Taurus. Make time to see them because the presence of another human being in your life is key to your upcoming successes. 
GEMINI (May 21 – June 20)
Gemini, you're grinding this week. Just remember that putting in long, hard hours can eventually hurt rather than help, so let yourself take a break here and there.
CANCER (June 21 – July 22)
You're overcome by clarity this week, Cancer. It may be scary to reckon with this new world, but find a way to work within it rather than standing still. 
LEO (July 23 – Aug. 22)
Leo, you're focused on your love life this week. Whether you have a boo or not, use this loving energy to embrace those around you, including yourself.
Hailee Stegall can be reached at entertainment@collegian.com or on Twitter @haileenstegall.