Horoscopes Aug. 2-8
Hailee Stegall
August 2, 2021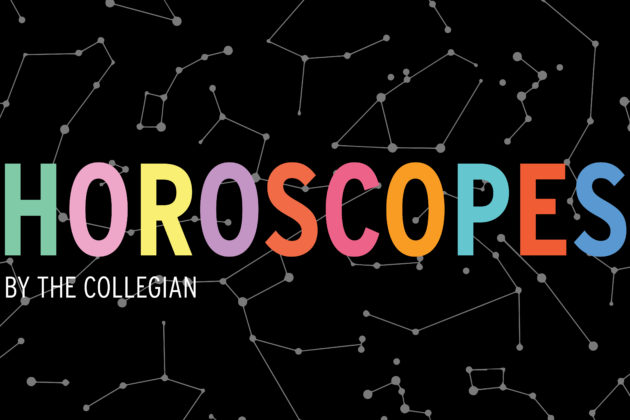 Horoscopes can be applied to your sun, moon and rising signs. 
Astrology is a language. If you understand this language, the sky speaks to you." – Dane Rudhyar
LEO (July 23-Aug. 22)
As we get into Leo season, you're feeling fired up. Harness this cosmic energy and get productive. Knock out your to-do list so that you can keep things exciting. 
VIRGO (Aug. 23-Sept. 22)
You're feeling balanced this week, Virgo. Keep things social to get your vibes straightened out, but remember to put your well-being first.
LIBRA (Sept. 23-Oct. 22)
Libra, your friends are going to be your rock this week. Lean on your besties for support without feeling guilty because they're here for you through thick and thin. 
SCORPIO (Oct. 23-Nov. 21)
Focus on your work grind this week, Scorpio. Putting in the hours in the professional field will reap great rewards for you in the coming weeks. 
SAGITTARIUS (Nov. 22-Dec. 21)
Sagittarius, you need to even yourself out this week. Spread out your time spent in areas of interest as well as your work life for best results.
CAPRICORN (Dec. 22-Jan. 19) 
This week is all about you, Capricorn. Hone in on self-love: Buy yourself something nice, cook yourself a delicious meal and give yourself a hug because you deserve it! 
AQUARIUS (Jan. 20-Feb. 18) 
Aquarius, this week is about finding your place in the world. Reevaluate your standing in everything you're involved in: Are you where you want to be? 
PISCES (Feb. 19-March 20)
It's easy to get in your head this week, Pisces. You will be getting wrapped up in all your commitments, so remember to take a deep breath and keep your head out of the clouds. 
ARIES (March 21-April 19)
Aries, look inward this week. Evaluate how high you put yourself on your list of priorities, and clean house if you're not at the very top.
TAURUS (April 20-May 20)
This is the week to feel your feelings, Taurus. Take stock of the little things in your life that make your soul shine and put the spotlight on them.
GEMINI (May 21-June 20)
Gemini, focus on communicating this week. Lend a helping hand to someone you hold close to you. Make sure that they know you're there for them.
CANCER (June 21-July 22)
Wind it down this week, Cancer. Take the time you need to give your heart, your mind and your body the break they need right now.
Hailee Stegall can be reached at entertainment@collegian.com or on Twitter @haileenstegall.