Horoscopes Aug. 30-Sept. 5
Hailee Stegall
August 30, 2021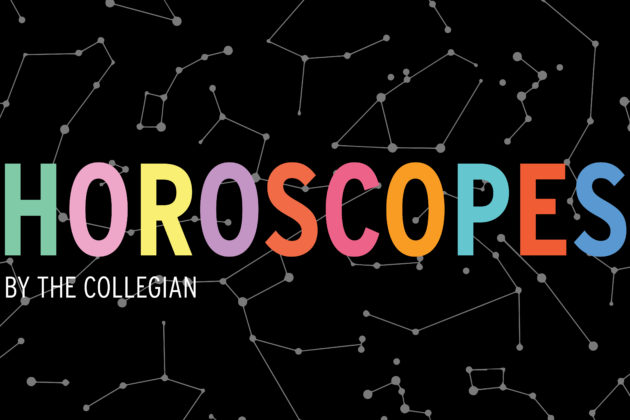 Horoscopes can be applied to your sun, moon and rising signs. 
VIRGO (Aug. 23-Sept. 22)
As we move into Virgo season, you're in your element. Take this period of mental enlightenment to clean up, organize, make a few lists — focus in on being your best self as you prepare for (or recover from) your birthday. 
LIBRA (Sept. 23-Oct. 22)
Libra, this is your week to reconnect. Do the little things that make your heart happy and the things that are wasting away on your to-do list; it's all about balance. 
SCORPIO (Oct. 23-Nov. 21)
Keep on truckin' this week, Scorpio. Your goals seem a little out of reach, but don't be disheartened! You'll get there through putting in the hours. 
SAGITTARIUS (Nov. 22-Dec. 21)
Sagittarius, you're a little unsure this week. Instead of being afraid of what lies ahead, follow the new paths being laid out for you by the universe. Remember, there's no harm in trying. 
CAPRICORN (Dec. 22-Jan. 19) 
You've been feeling tied down, Capricorn, and this week is the week to let go. Knock out your obligations so you can let yourself chill. You deserve time for yourself. 
AQUARIUS (Jan. 20-Feb. 18) 
This week, you're feeling motivated, Aquarius. Use your tunnel vision to your advantage, and focus only on the goal, not the obstacles. 
PISCES (Feb. 19- March 20)
You're at war with yourself this week, Pisces. Take the time to take a deep breath and recognize that only you are in charge of your reaction to adversity. 
ARIES (March 21-April 19)
Aries, cover your ears this week. Life is getting hectic and loud, and you're easily distracted; be sure to block out the sound and hone in on what you know needs to be done. 
TAURUS (April 20 – May 20)
Do what you do best this week, Taurus: plan. You're feeling scrambled and maybe overwhelmed, so get your affairs in order before diving into the deep end. 
GEMINI (May 21-June 20)
Gemini, it's the week to roll with the punches. Take life as it comes, keep yourself grounded and you'll find yourself exactly where you want to be. 
CANCER (June 21-July 22)
There's a silver lining to every cloud this week, Cancer. Look on the bright side of the difficult days and encourage those around you to do the same.
LEO (July 23-Aug. 22)
Leo, this week is going to be rough on your emotions. You've got a big heart, so guard it carefully and take care of yourself before putting other's needs ahead of your own.
Hailee Stegall can be reached at entertainment@collegian.com or on Twitter @haileenstegall.