'Capitalism at its finest': CSU reacts to Spotify, Hulu collaboration
Mareena Winchell
September 13, 2017
If you pay for the Student Premium on Spotify, you now get access to Hulu as well.   
A few days ago, Spotify and Hulu came out with a collaboration. This new package is called "Spotify Premium for Students, now with Hulu".
"My hands were sweating when I found out about this," said Carlos Tovar, a freshman undeclared student at CSU. "I feel like Apple Music is going to have to compete real hard with this bundle. This is the deal of the century. When I heard about this, I cancelled my Apple Music subscription so fast because it just doesn't compete with these prices."  
Being able to have a subscription to both music and TV shows and movies is very beneficial. Especially, when they are both at a touch of a button.
"It's a win-win situation," said Collin Sheehan, an English and philosophy major at CSU. "Now, I can listen to the Grateful Dead and watch 'Rick and Morty' at the same time. I think this business move is going to help both these companies make life-long customers. This collaboration is capitalism at its finest."
This collaboration is the first of its kind within the streaming industry.
"This has created an environment of competition between the different streaming services which will hopefully lead to more affordable prices," said Julio Flores, a freshman undeclared student at CSU. "Hulu will get a lot more attention now because of this. I feel like Netflix sells are going to plunge."
This new collaboration is even appealing to those who do not pay for Spotify.  
"I already pay for Hulu, and I do not pay for Spotify premium," said Imani Morris, a junior journalism major at CSU. "Hulu alone is around $8. Next month–when my Hulu account is up–I'll start paying for Spotify premium."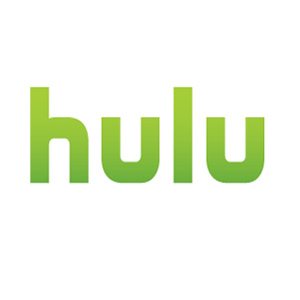 Both companies are extremely comparable in what they provide to their consumers.
"If we think about it, Spotify and Hulu are very much alike," said Brittney Walker, a junior animal science major. "They both provide good streaming content. It was only time until like-minded companies started pairing like this. It's a smart business move on both ends."
College students are known to take the best price for an item because of their financial situation, so a deal like this is hard to beat.
"As a student, I use both anyways, so having both under the same payment is very useful," said Colin Hart an accounting major at CSU. "I'm seriously thinking about switching over to Spotify just because of this partnership."
Students can now stream their favorite music, shows and movies. If you are interested in this deal, you can sign up at spotify.com. 
Collegian reporter Mareena Winchell can be reached at entertainment@collegian.com or on Twitter @mareenaaaa_.