What students like to do over winter break
Sierra Cymes
December 12, 2014
Winter break is the perfect time for some serious relaxation. Finals are finally over, and students get a whole month to recuperate. This might mean skiing, playing video games or traveling far and wide to visit family will be in order. Here are what a few students like to do with their winter breaks: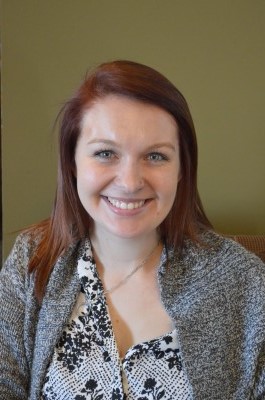 Toni Johnson, a junior majoring in marketing and innovation management, is planning to return to her hometown to gain some quality time with her family. She will be taking a trip to Idaho to support her boyfriend, who is graduating from Boise State.
"I'm going to the Botanic Gardens for their Christmas lights, otherwise I'm going to be focusing on bringing the boyfriend home," she said.
After the Christmas holiday Johnson says she will be starting a year-long internship with Northwestern Mutual.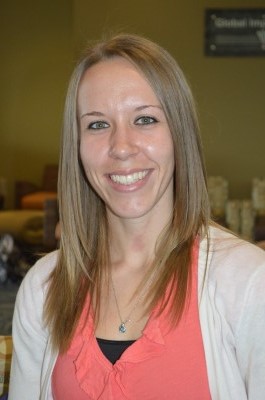 Whitney Smith is a senior looking forward to moving to Alaska in February after she graduates with business, psychology and French majors. Smith will be spending quality time with her family as well as job hunting before her big move.
"I have an almost-six month-old nephew. So I get to babysit and see him for a little bit before I move up to Alaska and I'm really looking forward to spending a lot of time with him," Smith said.
Smith is also excited to go to Georgia to cheer her boyfriend across the commencement stage.
"My boyfriend is in the army so he's there right now, and I'm going to go to his graduation," Smith said.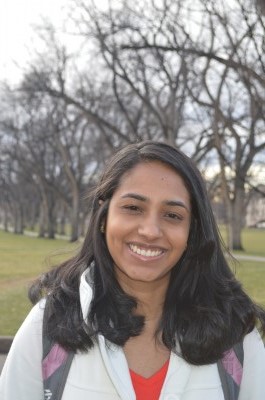 Milana Rocha is an international student from Brazil looking forward to being a freshman math major next year. Her roommate, Bollyanaa Trajano, will be flying home to Brazil while Rocha stays to explore the states, taking a three week vacation to travel between Chicago and Wisconsin.
"I am going to travel," Rocha said. "I am excited to see a new city and just walk around."
When Rocha gets back to Colorado, she looks forward to hanging out with her friends and going to the movies.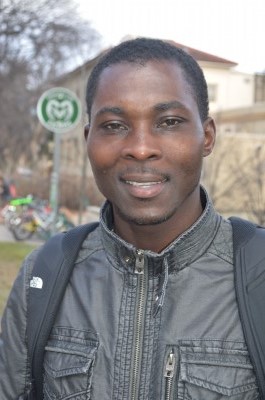 Resting after finals is sophomore mechanical engineering major Eddy Tlerzain's plan.
"I'm probably just going to relax and get ready for the next session," he said.
Tlerzain is originally from the Caribbean, but this winter break he will be hibernating in his Fort Collins apartment and possibly taking advantage of Colorado's Rocky Mountain terrain by going on a hike.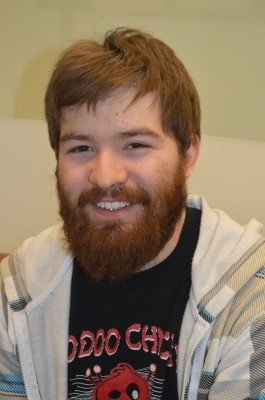 Austin McKenzie is a sophomore English major with a concentration in language and minor in Japanese. Austin will be keeping any of his six roommates company over break.
"The most unique thing I'll be doing is just celebrating Christmas and celebrating New Years," McKenzie said.
To catch up on relaxing, McKenzie will be entertaining himself with some good old fashioned video games (his favorite is Earthbound for Nintendo) and by re-watching his favorite anime.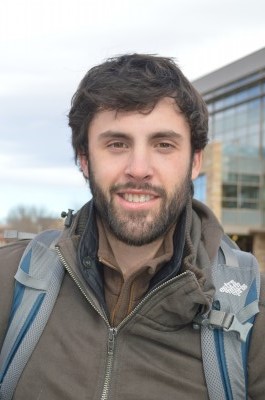 Tucker Cunningham, a junior majoring in natural resources and recreational tourism, is going on a road trip from Villanova, Pennsylvania, with his family over the break to experience the music scene in Nashville, Tennessee.
"I like folk music, bluegrass, classic rock; all the old stuff," Cunningham said.
Afterwards, he will be returning to Fort Collins for a 10-day wilderness first responder course for his major.
"It's going to be here on campus, and we're probably going to go to the Foothills and do some back country first responding courses and first aid," he explained.
Collegian A&E Writer Sierra Cymes can be reached at entertainment@collegian.com or on Twitter @sierra_cymes.