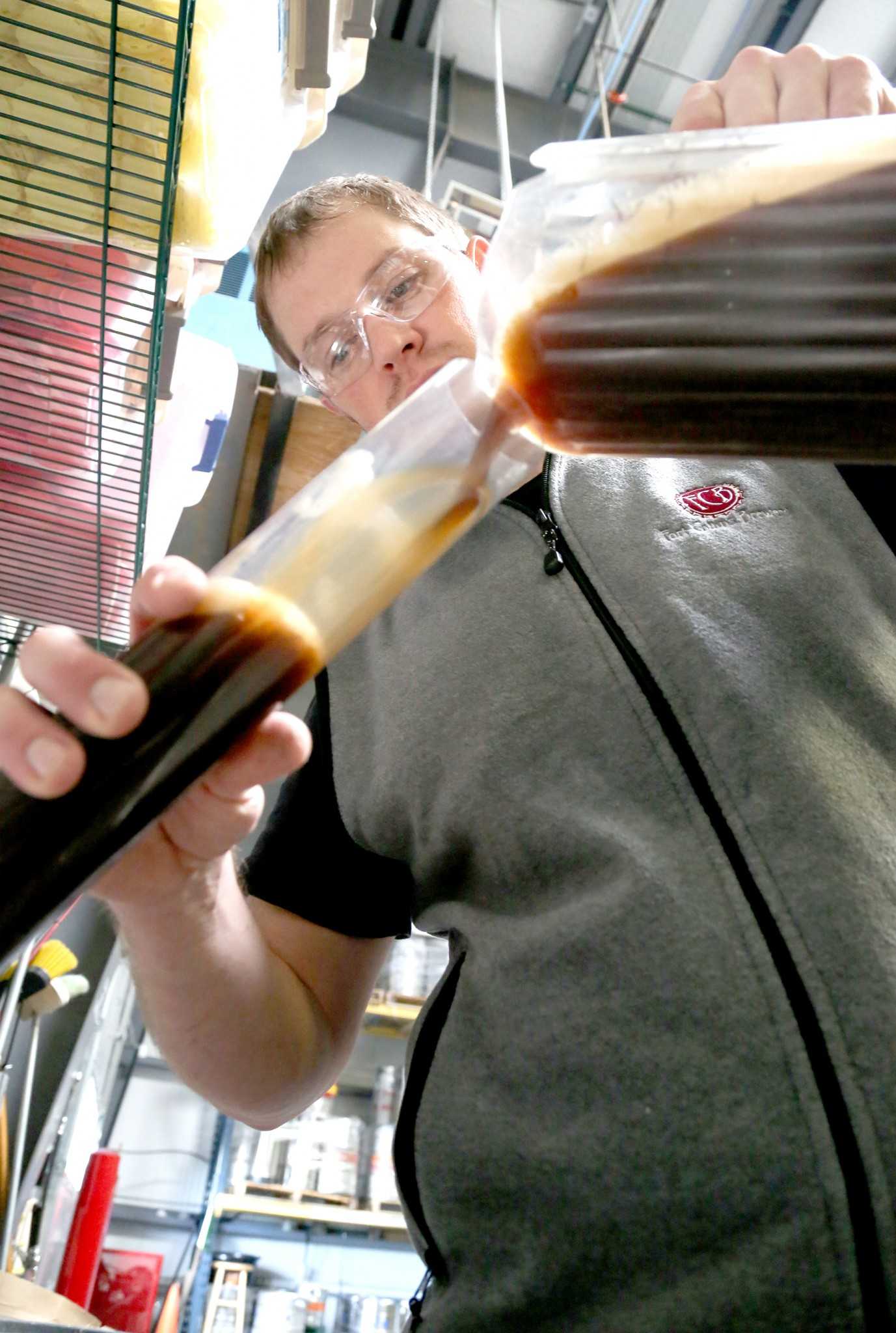 With a name like Fort Collins Brewery, one might think that they were the first brewery to make the liquid bread in town. However, they opened in 2003, more than a decade after Odell and New Belgium. Recently, they've added the Gravity 1020 tavern in 2011, and in 2013, their system was overhauled to allow for more production and experimentation. I reviewed a spectrum of their beers, including some seasonal and unique releases.
Kremlin Russian Imperial Stout
Alcohol By Volume: 10.5%
Russian Stouts were originally English beers brewed for the Russian Czars and the high alcohol content helped it survive the trip across the Baltic Sea. Thanks to roasted malts, this pitch black brew has an aroma of fresh coffee. The palate follows the nose and the drink tastes sweet and strong like a hot cup of Turkish coffee. The sweetness transforms from a coffee flavor into a chocolate aftertaste during the finish.
Spiced Wheat
ABV: 5.0%
This tawny beer has a pleasant aroma of fresh farm wheat. Naturally, the beer tastes a lot like wheat and bread. I also noticed a slight sweetness to it, making the beer similar to bobalki, a slovak dish of honeyed bread. While more suited for the warmer months, this beer could be enjoyed year round. The low alcohol content makes it easily sessionable, that is, being able to have multiple servings in a single sitting or session. I'm not sure what spices were brewed into this, but I would like some more to make it stand out among other wheat beers.
Smoked Märzen
ABV: 5.6%
An aroma of campfire embers emitted from the golden beer in the glass. I expected the smoke flavor to be overpowering, however, it turned out to be nicely balanced and kept the märzen flavor prominent. Rather than tasting like ash, it was more like toasted bread.  A märzen is actually a beer brewed in March and enjoyed in October, however, the smokiness is just begging for it to be enjoyed in the sun. The very unique flavors made this beer my favorite out of all of Fort Collins Brewery's. The first smoked beer I ever had was extremely disappointing, however, this renewed my faith in the style and I'll be giving other ones a chance.
Maibock
ABV: 6.4%
The opposite of the märzen, a maibock is brewed in the fall and sipped in the spring. A bock is a strong German lager that has different varieties such as doppelbock and eisbock. This particular larger has an interesting burnt orange color. It tastes of peppery malt with just a touch of hops to round out the flavor. It's a great spring beer with refreshing carbonation.
If these beers didn't quench your thirst and you want more of what Fort Collins Brewery has to offer, then head to Gravity 1020 for the Monster Pub Crawl Saturday April 19 and celebrate the release of Wallace Wee Heavy. The day is filled with giveaways and other events at five breweries and bars across Fort Collins. Visit www.fortcollinsbrewery.com for more info.
Collegian Entertainment Reporter Jefferson Geiger can be reached at entertainment@collegian.com.