NBA Heat Check: Trade Rumors
John Scriffiny
February 12, 2016
NBA Trade Rumors: What are some feasible trades that could shake up the league? I'll be going through a pair of teams that seem like they need to make a trade.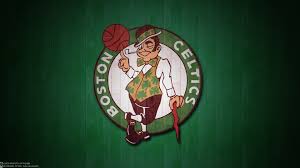 Boston Celtics
The Celtics should be desperate to make a trade. They have way too many players, especially big men. They have Tyler Zeller, David Lee, Jared Sullinger, Amir Johnson and Kelly Olynyk all sharing minutes.
The Celtics also have a lot of firepower in terms of picks. Their Brooklyn pick is incredibly valuable, as it could end up being the first pick in a draft with a truly transcendent talent in it. So, the question becomes, do they keep rolling with this super deep lineup, or do they try to go all in for this year? That's a whole other argument in itself. But, given their pieces, here is the trade I think they should do:
Of all the stars available, Dwight Howard is probably both the cheapest and the one with the highest upside. Sure, he has been injury prone and sort of bad in the regular season, but he destroyed the Blazers two years ago and played pretty well, despite playing with a sprained MCL.
Boston would probably have to throw in next year's Brooklyn pick, but this makes their team better both now and in the future. For the Rockets, they get a floor spacer in Jonas Jerebko (a big man who shoots threes) and a pretty good passer/rebounder in David Lee. They could do some interesting things with a Harden/Lee pick and roll with their ability to pass. At least, if Dwight plays anything close to this: 
Brooklyn Nets
Brooklyn … is kind of a mess. They, as I said above, owe their pick to the Celtics and are currently near the bottom of the standings. As a matter of fact, they have ten times as many losses as the Warriors. Like, the Warriors are really good, but sheesh. Anyway, here is the trade:
I believe this helps both teams. As good as Hassan Whiteside has been, he hasn't been completely good. Not just for elbowing that poor guy, but although he has had some crazy stat games (he just had a 23-point, 18-rebound performance), his player efficiency rating has been an inefficient 15.6. However, I think he would enjoy the freedom of playing on a bad team.
Without a Wade or Bosh taking the majority of the shots, Hassan can be more assertive. Some may argue that he wouldn't be a good fit with Lopez, but those two could feast on small-ball lineups with Lopez' post game and Whiteside's affinity for boards. Also, they won't have to play at the same time as Luol Deng could offer some small ball minutes at the four. Like I said, the Nets don't have their pick, so they might as well make their fans happy.
For the Heat, it creates more space for their rather sluggish offense. Replacing a guy who hangs around the rim all the time (Whiteside) with someone with the finesse and space of Thaddeus Young can help them adjust to small ball, while also providing space for Goran Dragic. Also, the young defensive duo of Winslow and Hollis-Jefferson is pretty terrifying. If (and it's a BIG if) both can shoot, then they could've just traded a true center (a position losing it's importance in today's NBA) for two 3-D guys in their early twenties. This trade both helps them win now, and may help them win in the future once D-Wade and Bosh are gone. As long as Hollis-Jefferson doesn't slip up. Until next time.
Collegian NBA Blogger John Scriffiny can be reached online at blogs@collegian.com or on Twitter at @JScriff.