Check out the Denver Post's live blog on Romney's visit to Denver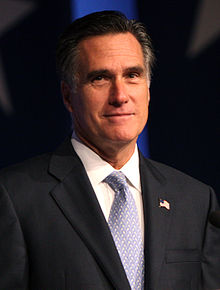 Kurtis Lee from the Denver Post wrote a story today on Romney's visit to Denver. It's a good read about why Denver, and in the wider scope Colorado, is such an important swing state.
What's really cool is that a few Denver Post reporters are currently live blogging from Romney's Jefferson County rally. As of this post's writing, there hasn't been anything extremely exciting. For example, the Post's reporter Daniel Petty wrote:
Country music playing, and Romney volunteers are trying to find seats for everyone. It's a small hall — and packed.
But I expect it'll get a whole lot better. Check out the live blog, and Lee's story, here.