Sponsored Content
By: Zachary Zimmerman
Fort Collins is where the arts meet passion. We are the heart of craft beer and a foodie's dream come true. We were in to food truck rodeos before they were cool. We even have a bike parade to celebrate great beer! Despite the obvious love of culture and celebration, many believe there is no music scene in Fort Collins. FoCoMX is here to prove that myth wrong.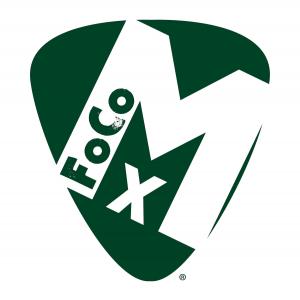 For its 10th anniversary, FoCoMX will showcase over 300 local bands across more than 30 venues on April 27th and 28th. This festival, sponsored by the Fort Collins Musicians Association and Odell Brewing Company, is the best way to experience all the Fort Collins music scene has to offer.
The venues include some of Fort Collins' signature hang outs, such as Aggie Theatre, Avogadro's Number and Hodi's Half Note, along with new additions to Fort Collins Music scene, such as The Downtown Artery and Scrumpy's.
Best of all, FoCoMX kicks off on the Colorado State University campus on Thursday, April 19th from 3 p.m. to 6 p.m. in the RamSkeller. This concert is free and open to the public, and it will be CSU students' last chance to purchase discounted tickets to FoCoMX. Students can purchase FoCoMX tickets for $15! CSU faculty and staff will also receive a discount of $25 per ticket. Tickets for the general public are $35. The FoCoMX Kickoff Concert will feature local bands Slow Caves, Write Minded and Fjord Collins.
Slow Caves
Danish born brothers, Jakob and Oliver Mueller, provide the vocal and guitar backdrop for Slow Caves, a band (rounded out by childhood friends David Dugan – guitar/bass, and Jackson Lamperes – drums) who offer a relaxed and surf-y update on 80's synth, 90's jangle and early aught's indie rock. Formed in Fort Collins, CO in 2014, Slow Caves quickly gained a reputation as a must-see local attraction.
Write Minded
Based out of Fort Collins, CO, Write Minded is a fresh and tasteful addition to the Colorado music scene. A unique mixture of hip hop, rock, reggae, funk and soul, Write Minded pushes the confining boundaries of genre to bring you something new.
Fjord Collins
The band, Fjord Collins – previously known as ONE, is a project to explore a modern intersection between punk, new wave, maximum R&B and classic rock.
For more information on this year's festival, visit focoma.focomx.org.