Tips for small business event planning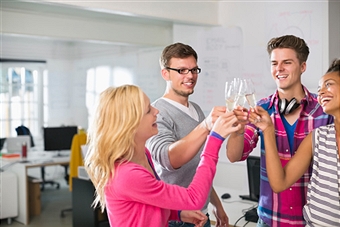 According to a new article from Small Biz Trends, amazing and fantastic events don't just happen over night. Organizing an event involves getting together a crew of employees to work as a well-oiled machine. It involves coming up with the creative side of things such as decor and themes. Most importantly, these events are circled around please every guest that attends the event. With these three topics in mind, this article has compile an extensive list of tips to help your small business put together an amazing event that is sure to rock your community.
Decide who your target audience is first and foremost. This must be the first step in any party planning. Who the audience is determines almost every aspect of the entire event. The demographic will decide what the decor is, what the entertainment will be and the overall vibes of the affair. Don't let yourself get too far into the planning process without deciding the guest list first.
Make a list of every single important detail that needs to be accomplished. This takes out any room for error. A list of these details includes transportation, lighting, table set ups and more. Having any errors in your event will show through to your guests and reflect you and your brand.
Have a clearly stated business purpose for your brands event. Although having events for the sake of a good party is always fun, when your brand's name is on the event it's a good idea to have a clear purpose. Creating the purpose should be done also as soon as the guest list is created. Without the purpose, planning the event is difficult.
Watch out for other events in the industry when planning your party. Check on the social calendar. If you were to accidentally plan your event on the same day as another local small business in the same field, it may look like cheap competition. Be respectful of your fellow colleagues in the industry. Plan your event on a different day.
Know your own limitations. Obviously, the goal of your small business is to throw an amazing event for your community. However, you must keep in mind realistic expectations of the event. If you stretch yourself or your staff too thin, then you are only asking for a disaster to occur.
For many more tips, click here.