8 Things Nobody Tells You About Wedding Planning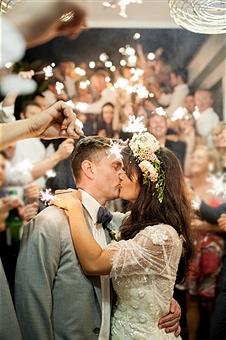 When engaged, it feels like everyone has something important to say about their own wedding planning experiences. Their way is the best way. If not listened to to, the planning process will be chaotic. However, sometimes a few details are left out from the know-it-alls. Thankfully Glamour Weddings has outlined some vital pieces of information that have been otherwise forgotten.
Do not forget to consider these tips while planning your big day:
It is possible to be too nice of a bride. All we ever hear about on reality tv are the bridezillas of weddings. What is never talked about however are the brides who end up not getting what they wanted on their day because they were too nice. Be assertive and express your concerns.
Do not be pressured by others' expectations. Even though there are no set 'rules' when it comes to planning a wedding, there are definitely expectations. People will think it is strange to not have a registry or to have the ceremony someplace other than a church. Just remember the wedding is not their big event and they can deal with it.
Someone always cancels last minute. Something always comes up and causes someone important to cancel the week of or even sooner. This can be frustrating, but just remember that the chances of anyone else noticing are slim. Ignore the hiccup and move along.
The stress is worth it in the end. Everyone focuses on how stressful the actual planning process is, but nobody says how rewarding all of the hard work is on the big day. Remember to enjoy and embrace every second of it.
Do not skip out on the wedding video. You will not regret this. Splurging on a videographer is definitely worth it. They can capture little moments that otherwise would have been forgotten. Going back and watching this memory can be fun too.
Post-wedding blues are not a myth. It sounds like a downer but it is true. Be prepared for feeling a little down for a couple weeks after the wedding. The feeling is similar to the day after Christmas.
The groom will randomly care about something and it will be awesome. Everyone will say to set the groom's expectations low. However, he may surprise you with how much he cares.  Do not take it for granted.
For the final tip you never knew about wedding planning, click here.