10 Must-Pack Items for a European Getaway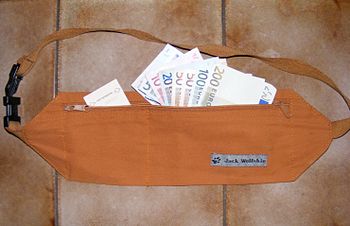 According to a new article from U.S. News, one of the most popular adventures college students are doing is back-packing through Europe.  It's a time to explore an entirely new continent and find out what it has to offer.  It also opens up a new space for you to discover who you are and what you want in life.
However, before embarking on this journey one must think about the more realistic things when it comes to traveling, and more specifically one must seriously think about what exactly they are going to pack.  Packing for the trip of a life time is a serious process because it's important to make sure you have all the necessities and aren't carrying around any "fluff" in a suitcase.  So what are the necessities for a european getaway.  Consider some of these items:
Guidebook–  using one of these is a great way to know where some of the best restaurants, museums and other attractions are in the area you're staying.
Photo copies of your passport- this may seem like a silly thing to do, but if you happen to find yourself in the middle of Italy with no passport, you'll wish you had made a few copies.
Phrasebook– even though most Europeans speak English, simply learning a few common phrases will show the locals you've made an effort to indulge in their culture.
Money belt- theft towards tourists is a major problem in European countries, so even though wearing a money belt sounds nerdy it's important because it will keep your money and I.D.'s close.
Local map– trust me, the last thing you will want to happen in a foreign country is get lost and you can't always rely on phones, so having a local map is a definite necessity.
Suitcase lock– this item goes along with a money belt, it's simply for security reasons.
Electronic adapter– a lot of travelers don't realize that many different areas of Europe use different outlets, so make sure you have the adapters you need for specific countries.
SIM card– you'll definitely want this if you're planning on using your cell phone over seas, otherwise you'll wind up spending a fortune on the next phone bill
Credit card with zero foreign transaction fees– This item is also very important when it comes to your spending abroad, if you skip out on this your next bill may be a rude awakening
Hopefully this list has given an idea of the essentials when it comes to European Getaways.  For the final list item, click here.