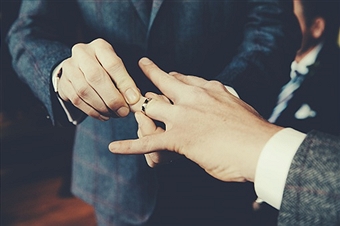 We all know that Pinterest is the alpha and omega of great ideas.  So, Buzzfeed has found a list of some of the BEST wedding ideas that you can't possibly miss out on.  Even if a few of them are a bit quirky, they definitely aren't lacking in the fun department.
Here's the list.
A rice crispy treat sculpted wedding cake
A very accurate summary of wedding planning as an adult
A girl/boy scout inspired theme
"Sailor Moon" bride and bridal party
Spontaneous pool jumping couple
A fabulous jewel toned stationary
A New Zealand Helicopter elopement
DIY flower girl shoes
Wedding favors from a Harry Potter fans' dreams
A wedding dress with a cape
Embellished heels
Intimate engagement pictures
For the 13th Pin, click here.