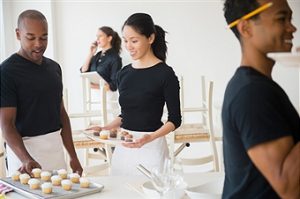 An article on Forbes.com as found and collected what they believe to be the top 9 apps for event planners.  As many know, being an event planner comes along with a significant amount of complicated pieces and details to the puzzle that an event is.
However, here are the apps to help you get the job done
Pinterest (for creative inspiration)
Evernote (keeping notes organized)
Slack to communicate with your team)
Capsule (to collect the event images)
Doodle (for scheduling meetings)
Planning Pod (to manage every detail of the event)
Blossom (to keep your clients in the know)
Bizzabo (for managing invitations)
Whether you use them all, or only stick with a few, your event is sure to go off with a bang!
For the 9th app, click here.