Guayakí: Behind the Yerba
Trigg Skoe
December 4, 2018
SPONSORED CONTENT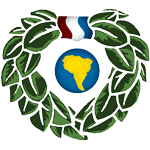 In 1996 Alex Pryor from Argentina introduced David Karr from California to the amazing beverage called yerba maté. Alex and Dave both attended the Cal Poly University in San Luis Obispo, California and became fast friends. From their friendship emerged the goal to set out to share yerba maté with the world, nourishing those without and to promote optimism.  Alex and Dave joined with three other partners, Don Miguel, Steven Karr, and Chris Mann, changing their operations from two with a vision to five with a mission. Inspired, the partners went to the road with the wheel in one hand and a gourd in the other traveling in VW vans, pickups, and RV's, Guayakí than really began its path.
Their business model has integrated the regeneration of community, individuals, and nature pioneering a Market Driven Regeneration business model that encourages customers to lead tangible change.
Along with the business model Guayakí has student ambassadors on college campuses and people within communities creating awareness for conscious leadership and environmental stewardship. Currently, the headquarters of Guayakí are based in Sebastopol, California serving up culture and connecting communities worldwide. Now go grab a Guayakí yerba maté and find your next adventure. Stop in at Cams Corner store in the Lory Student Center to grab one! Enjoy!