Otter Shop By Day, Haunted Shop by Night
Trigg Skoe
October 29, 2018
SPONSORED CONTENT
Take a stroll to Otter Shop at 151 W. Mountain Avenue,  during the day, and you will find some of the the most friendly people ready to greet and show you around their unique store. When the shop closes down, however the store takes on an entirely different character.  A spooky, haunted feel. In fact, employees swear the sounds, sights, and peculiar noises come out of nowhere when the sun goes down.
The building that houses Otter Shop is one of the original structures still standing from historic Old Town Fort Collins of the late 19th century.  Underneath this and other buildings of the same era, there is a network of dark corridors that extends throughout Old Town. These creepy hallways served as a passageway between the jail, a morgue and a multitude of other businesses back when Fort Collins was a horse and buggy town.
Stories about deranged prisoners and the ghosts from the "old west" and prohibition era can still be experienced today through the Fort Collins Tours company located at 19 Old Town Square. They offer a variety of tours including a tour of these cavernous hallways, a horse and buggy ghost tour,  a speakeasies and spirits tour, old town ghost tours, late night ghost walks, and a haunted pub tour. These book up fast, so be sure to reserve your spot ASAP! This is a RamPage recommended spooky season activity.
And when you find yourself walking around old town at night, stop by Otter Shop and take peek inside the dark building; who knows, you may just see more than coolers, tumblers and phone cases!
*Check out this latest wine tumbler by Otter Products: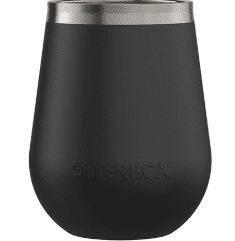 Elevation Wine Tumbler is the vessel of choice for toasting the best moments of life. Its internal copper lining keeps your wine at the perfect temperature and stainless steel is strong and solid to pack along and carry everywhere. Elevation stainless steel Wine Tumbler holds two standard wine pours — the perfect amount for a little celebration at the end of every adventure.