Take a Hike! – The Best and Least Known Places to Explore Around Fort Collins.
Mike Berg
October 10, 2017
SPONSORED CONTENT
Despite Northern Colorado's endless hiking possibilities, finding new trails can be difficult. The weather's cooling off and leaves are falling and that means it's time to explore new areas before they become covered in snow. We got the scoop from the Outdoor Program at CSU Campus Recreation to find the best hikes around Fort Collins.
Horsetooth Area: 
Blue Sky Trail (Moderate) 16.1 miles
This route begins southwest of Horsetooth Reservoir and travels through the foothills of Fort Collins to Loveland. This is an out and back hike, although the entirety of the trek does not need to be completed at one time. The Blue Sky Ridge gains 2,096 feet of elevation, making it great for trail running and mountain biking.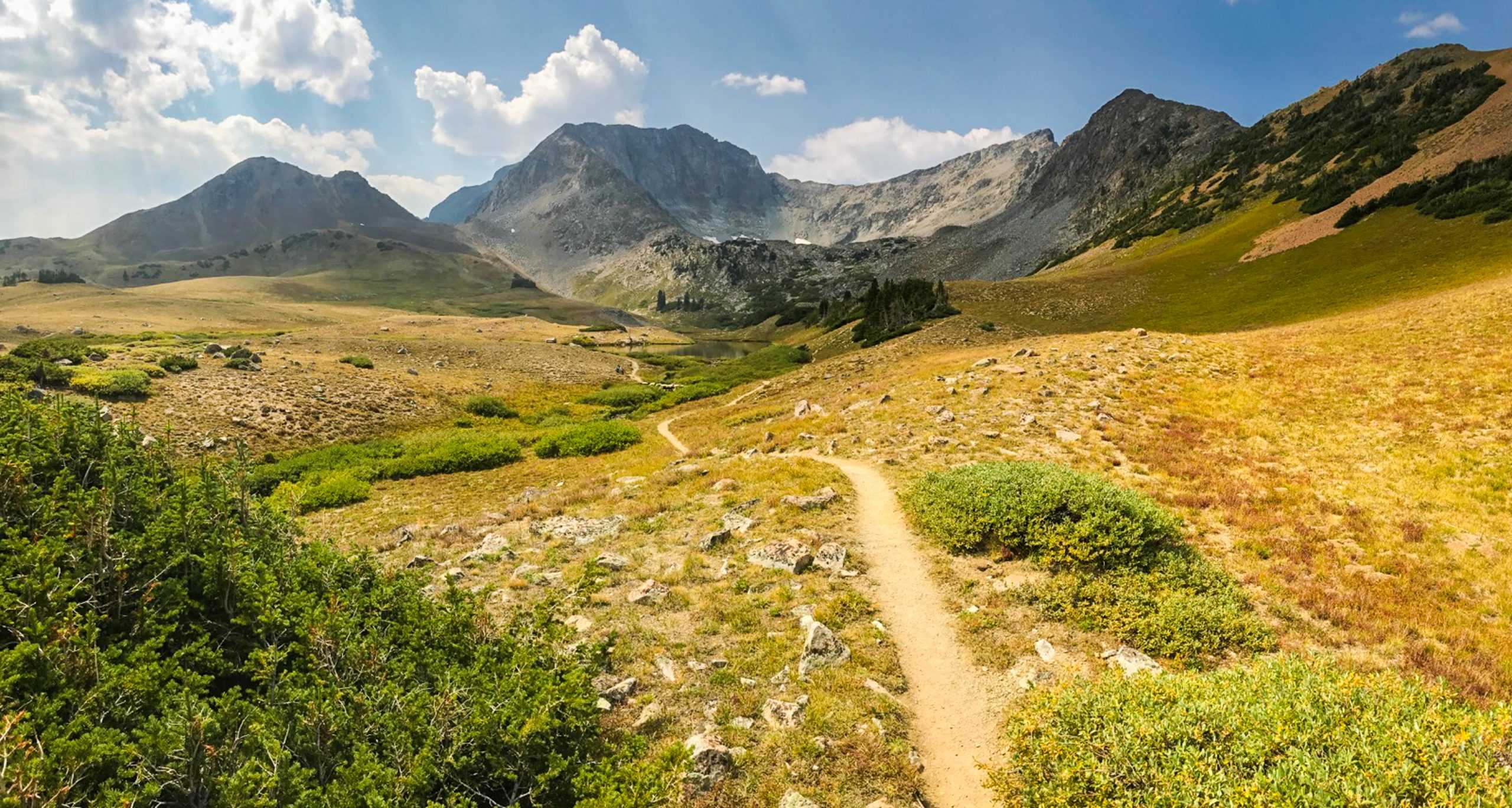 Poudre Canyon: 
Mount McConnel Trail (Moderate) 4.3 miles
This hike is located less than an hour from CSU's campus, and the drive is through the beautiful Cache La Poudre Canyon. The trail itself will bring you to the peak of Mount McConnel, overlooking the Rawah Wilderness Area. With an elevation change of 1280 feet, it is the perfect challenge for beginning hikers.
Greyrock Trail (Challenging) 7.4 miles
Gray Rock Trail is located in Lory State Park, only a 30 min drive from CSU's campus. This hike is no walk in the park, increasing 2549 feet in elevation from start to finish. You can look forward to a beautiful high elevation pond, and summit views along the journey.
Rocky Mountain National Park: 
Loch Lake Trail (Moderate) 5.7 miles
If you have not yet explored RMNP yet, it's time you do. This half day hike gains 1102 feet in elevation to where Loch Lake rests in a beautiful mountain valley. It is currently ranked sixth out of 142 different trails in the area on, alltrails.com, a popular website for finding routes.
 Flattop Mountain Trail (Hard) 8.9 miles
This trail is for the most enthusiastic and experienced hikers. The almost 9-mile route gains 2850 feet of elevation. Beginning off of Bear Lake Road, it's in the heart of RMNP. Weather conditions and timing should be considered before you start, although you can hike or snowshoe the first section of the trail throughout the season.
This is just a short list of the endless trails to conquer in the incredible Colorado back country. If you want to learn more about places to hike, The Outdoors Program at Campus Recreation is hosting a free clinic about Hiking and Backpacking in Northern Colorado on Oct. 17. More details can be found on the CSU Campus Recreation website, csurec.colostate.edu.
Written By: Bailey McCaffrey, CSU Student
Want to get your club's news, events or games published on RamPage? Contact RamPage editor Michael Berg at mike.bergfoco@gmail.com
Your advertising and sponsorship support is appreciated. Contact Doug Hay at dhay@collegian.com to learn how you can advertise or sponsor RamPage.