Green Report: Social use pot clubs invite Sessions to see industry, Feds threaten to stop Cannabis Cup
Pot clubs. They might be coming to Denver, but maybe not because of the federal crackdown warning. In any case, let us explore the possibility anyway.
Denver has been considering becoming the first state to legalize social pot clubs, much like the ones in Amsterdam.
Officials have been working on regulations to introduce a one-year pilot program of clubs that would allow you to bring your own marijuana and use it. Colorado lawmakers have also been considering "tasting rooms" run by marijuana dispensaries and fancy smoking clubs like cigar bars.
One of the main arguments for these clubs is that it would reduce the clutter of people smoking up on the sidewalks. It is apparently a problem in Denver, according to state Sen. Chris Holbert.
Senate Bill 184 would authorize the operation of a private marijuana club if the local jurisdiction allows it. The following qualifications must be met for a club:
· All members and employees must be 21 or older.
· Club owner must be a Colorado resident for at least two years prior to opening the club.
· Club's employees must be Colorado residents.
· No alcohol or food can be served.
· Club owner cannot sell marijuana on the premises.
· Club owner cannot permit the sale or exchange of marijuana for remuneration on the premises.
The complementary Senate Bill 63 would create the licenses for these clubs.
Many more bills have been proposed this year, which you can read about here.
An Invitation to Jeff Sessions
Colorado Attorney General Cynthia Coffman said she has invited Attorney General Jeff Sessions and his staff to come and take a look at how Colorado is operating the weed industry.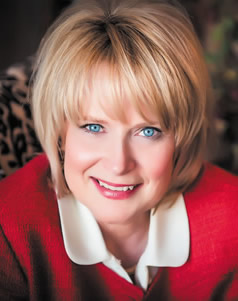 Coffman told The Denver Post that she extended this invitation to Sessions' top staffers during a meeting Wednesday morning in Washington.
"I had a meeting there this morning and told them that I thought it was important to come to the states that have legalized marijuana, particularly Colorado since we have the longest history, and to see what we have done," Coffman said. "They indicated an interest in doing that."
This comes after a slew of comments from Sessions, who has been vocal about his opposition to marijuana. In addition to his statement that "there's more violence around marijuana than one would think," Sessions addressed the issue on Tuesday at the annual meeting of the National Association of Attorneys General in our nation's capital.
"…I'm not sure we're going to be better, healthier nation if we have marijuana being sold at every corner grocery store," said Sessions. "My best view is that we don't need to ne legalizing marijuana and we need to crack down more effectively on heroin and fentanyl and other drugs."
First Crackdown From Feds Coming?
The feds have threatened to shut down the Cannabis Cup that takes place on tribal land outside of Las Vegas, Nevada.
If this happens, it would be a huge indication that the White House intends to crackdown on marijuana in legal states.
In a letter issued earlier this month from U.S. Attorney General Daniel Bogden, the Moapa Paiute tribe was reminded that the transport, possession, use and distribution is still very illegal under federal law, and that the festival would be breaking those laws.
Cannabis Cup is produced by The High Times, a marijuana-themed magazine that has been in publication since 1974. The High Times recently sent out a letter to vendors and attendees warning them to leave behind the weed.
The festival is currently promoting itself as a vendors' crafts, food and concert event, but a lot of people may find it to be huge bust if they are not allowed to enjoy the actual thing the festival is known for.
On the bright side, Ludacris is still slated to perform, so there is that.