As Told by Tam: What to do in your spare time at CSU
Tamra Smalewitz
January 27, 2017
While attending CSU, I have had huge amounts of coursework leaving me with no free time to do anything but complete my assignments. Sometimes though, I end up with some spare time and I find myself bored and having nothing to do.
There is so much to do with your free time and you don't want to pass up that opportunity. There is so much you can do without even having a car or leaving Fort Collins.
Below are some tips on what to do in your spare time without using a car.
1. Watch missed shows
Catch up on those television shows you have fallen behind on while being at CSU. I cannot count how many shows I have fallen behind on due to the amount of homework and not having any time to catch up on them. I am not saying to binge watch them, but play a few episodes at a time so that you can catch up and enjoy the shows you have missed. If you have lots of free time, then binge away.
2. Take a walk
I love walking, especially around Old Town. Walking is not only a good form of exercise, but it will allow you to clear your head and have some down time to think about anything you want. If you are stuck on writing a paper or need a break from studying for a test, plug in your headphones, turn on some music and take a walk. You will be able to clear your head and jump right back into that assignment you were stuck on or that test you were studying for.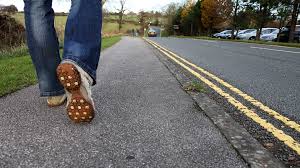 3. Go to the Rec Center
The Rec Center offers various activities you can do in your spare time. There is a swimming pool, a lazy river, rock climbing, sports, running and so much more. You can even rent a volleyball from the rec and start playing in the outdoor courts. Before you know it, more and more people will join your game.
4. Read a book
I love reading, but while attending college it is hard to stay on top of a book I want to read. Go find yourself a good book from the library,or wherever you like to get books from, and read. You can even read outside by the CSU lake if the weather allows you to. There are so many new and interesting books, so when you have the free time you might as well take advantage of it.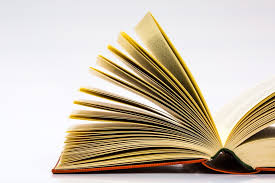 5. Hang out with your friends
Go do something you have been wanting to do with your friends, but didn't have the time to do. You can go window shopping in Old Town, or even just go out for a meal and relax with your friends.
Whatever you do in your free time Rams, make sure it is something you want to do. Do not do something your friends are forcing you to do or something you feel as though you have to do. You don't have much free time in college, so you might as well use it.
Collegian Blogger Tamra Smalewitz can be reached at blogs@collegian.com or on Twitter at @tamrasmalewitz. Leave a comment!