Not everybody goes to parties and gets drunk on Halloween weekend. Yes, we probably all know at least one person who did, but there were several other things college students did over the weekend that captured the spirit of Halloween.
I have done the party scene for Halloween, dressed all-out as the Mad Hatter – not as a "sexy Mad Hatter" but with the full foot-tall hat and wig with makeup and an overcoat, the whole shebang. And no, I was not the life of the party, and the fact that I was the designated driver for a larger group of people didn't help. But it was fun to see the atmosphere and experience it, as it has become almost a college rite of passage to see people play beer pong or the various other things that are iconic of every house party. Undoubtedly, many college students go and get plastered in various outfits ranging from "sexy nurse" to a banana, many of whom end up grinding against strangers to booming music. They will brag/boast about how much they drank or what they were told they did after they blacked out or, alternatively, pretend it did ever happen.
But the party-goers of Halloween aren't the only ones that celebrate the holiday. I've had several encounters with friends and hall mates that love the smaller "get-togethers" over parties with strangers and alcohol. These tend to be simpler, more focused events with a few friends and less impression maintenance. The costumes, if there are any, tend to be more focused on the details of the character rather than if it makes you look good based on a stranger's opinion. There can even be costume contests where attention to detail might mean a lot of hours dedicated to creating a great costume, in bars or at special events too.
Many college students who chose this method of Halloween celebration also make it more structured, either having friends come over for a scary movie or board games. It is always amusing to see how some people try to create Halloween themed snacks for these types of events, as people become more invested in making it special. I've been guilty of this before, decorating spiderweb cupcakes or making pumpkin apple chips. However, most of the time the snacks just end up looking messy or cheesy and nothing like the Pinterest post you saved as a guideline for your Halloween treats.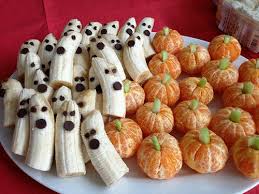 Some college students prefer to skip the social interaction altogether and only go to haunted houses, mazes or other Halloween events. Too mature to go for the treats, they prefer the tricks and scare tactics of a truly haunted Halloween. Although the most notable, truly scary haunted house, that I've heard of at least, is the 13th Floor, there are many haunted houses and haunted mazes near Fort Collins. Adrenalin junkies and Halloween fans alike will get dressed up, or bundled up as Colorado weather usually dictates, to go get scared with fake blood, skeletons, surprise turns, strobe lights and optical illusions.
Obviously, there's never any one way to celebrate Halloween. Although, college students have reached an age where going from house to house has become a little awkward (the height difference between a college student and a 6-year old doesn't help), that doesn't mean that Halloween has to be boring or a huge, drunken party. Likewise, if people make fun of your costume or heckle you for being a drunken banana, you probably aren't alone, and remember, you always have 364 days to plan for a better Halloween next year.
If you have a great Halloween story, an amazing costume or a hilarious antic, comment below or on our Facebook page to share!
Collegian writer Anna Hoover can be reached at blogs@collegian.com or on Twitter @Hoovanna17. Leave a comment!!