6 tips to get the most out of your wedding pre-planning trip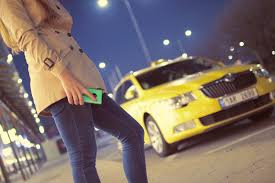 A new article from the Huffington Post is helping readers prepare for their wedding pre-planning trips. You may be wondering what exactly a pre-planning wedding trip is – the name is quite confusing, I agree. To put it simply, it's the trip you take to the destination you have chosen for your wedding. While on this trip, you try to plan out your lodging accommodations, the location of the ceremony and the reception, catering services, etc. So, the "trip" is more of a wedding planning extravaganza than a relaxing break from the real world.
Regardless, you should have a few things in order before leaving for this trip. Consider the following tips when preparing for the trip.
Check the weather before you leave. You will want the timing of your trip to resemble the type of weather the destination will have during your wedding. This will help you plan what you need at your reception or ceremony, such as tents or fans. Also, some venues are strictly seasonal, so you should research them before getting to the destination. This will help you avoid getting your hopes up about specific locations.
Book the red eye flight. Chances are you are making this trip short and speedy. If the destination is far away, it may be smarter to take the red eye flight. This way, you can catch up on your sleep on the plane. Doing this also prevents you from being tired and jet-lagged when reaching your destination, so you get the most out of your quick trip.
Book the venue visits in advanced. Once you've decided the destination for the wedding, it's simple to begin narrowing down specific venues in the location. After this step, you should start calling and emailing the event coordinators at these venues and booking appointments. You wouldn't want to fall in love with a venue and not be able to get a tour of it because of booking problems.
Book the ground transportation services for guests while there. Even though we've all fallen in love with Uber, it isn't always the best option. Especially when people are so far away from home. Look into transportation services for your guests while on your trip, so you can include the information on your wedding websites. This may make guests feel more comfortable with traveling the distance.
Check out the article and the final two wedding pre-planning trip tips here.
Collegian Events Blogger Sarah Hansen can be reached online at blogs@collegian.com or on Twitter at @Sarahhansen21.