Go Outdoors: Full moon shred
Nevin Fowler
April 26, 2016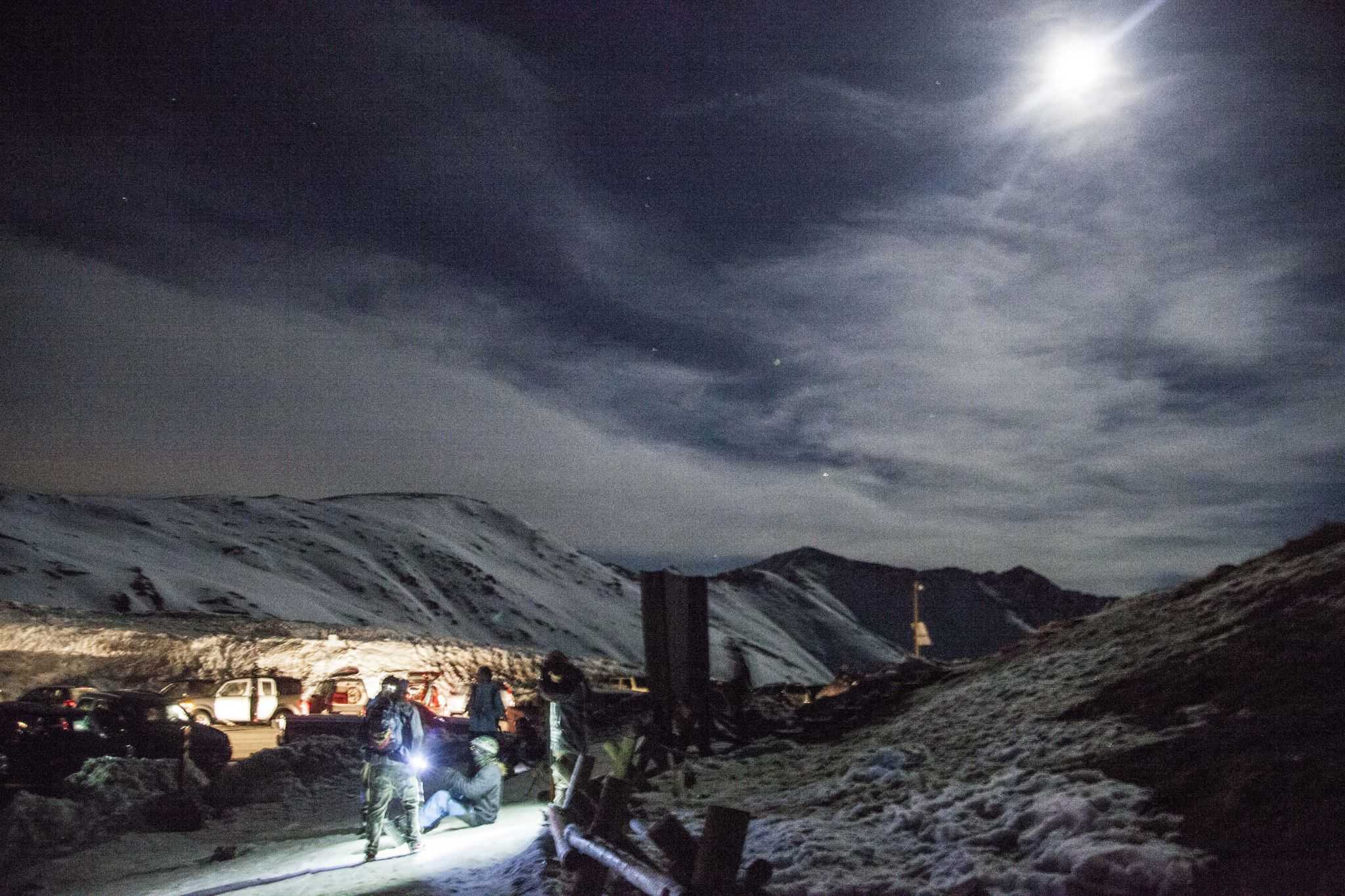 End of season "Full Moon Shred" enticed hundreds of skiers and snowboarders to Loveland Pass Friday. The event, brainchild of Glevity,  quickly went viral, as over 600 Facebook users said they were attending.
The sheer number of people caused congestion along the narrow, high-mountain road. The Summit County Sherriff responded to the scene around 10 p.m. to ensure safety and prevent any accidents. The small pull-offs are not capable of supporting such a large number of cars without leading to safety issues.
The highway is the primary route for truckers carrying hazardous materials, since they are not allowed to pass through Eisenhower Tunnel. These semis, as well as other vehicles had to pass within feet of the festival. On numerous instances, the mood was almost dampened.
Beyond the safety issues, the celebratory atmosphere at 10,000 feet was an excellent way to not only end the ski season, but also to celebrate Earth Day. Looking up from the lower parking lot, one could see an endless parade of lights perusing the mountain slopes. Some bold skiers even ditched the headlamps to ski by moonlight.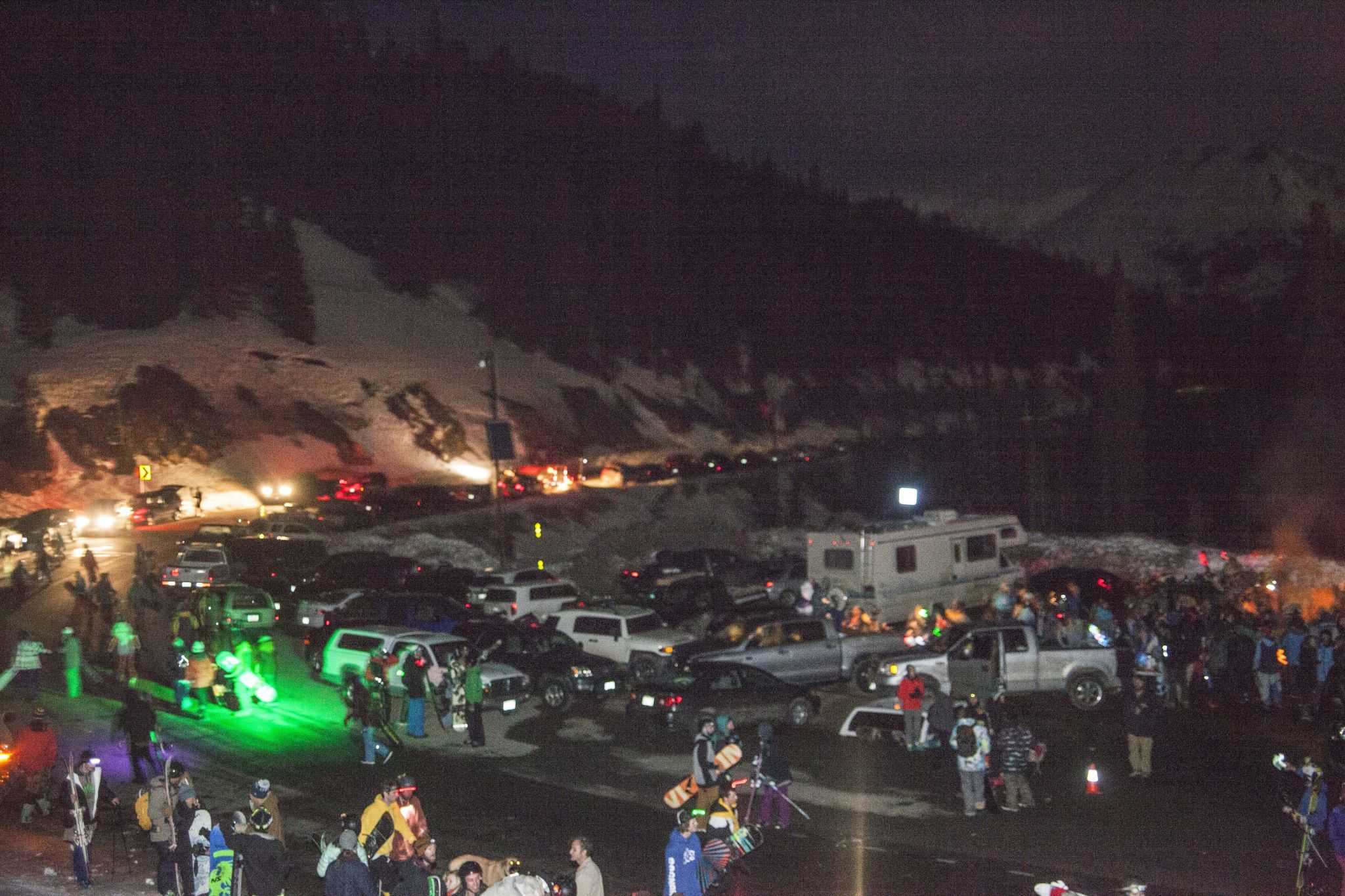 The Colorado-style event, seasoned with a flavor of Burning Man, exceeded expectations. Event-goer Hayden Brian described the scene as, "totally chaotic, but fun."
Skiers and borders could catch some nighttime turns or relax by the bonfire. With trucks, vans and SUVs shuttling people from the bottom, rides to the top were limitless. It was a constant flow of skiers and dogs hitching rides up and cruising the slopes down.
The Loveland Pass Full Moon ride is not a new concept. Every month during the winter, skiers and snowboarders look to catch some moonlit turns. That being said, the pass is often used for this purpose during the day as well. On weekends the pull-offs are jammed with cars waiting to pick up backcountry skiers and snowboarders and take them back to the top of the pass.
It was the festivities and the large number of people that made this full moon night so special. Fortunately, everyone stayed safe and no accidents occurred. Next year, carpooling is extremely encouraged to minimize the amount of cars, and create safer conditions.
Collegian Blogger Nevin Fowler can be reached online at blogs@collegian.com, on Twitter at @nevintfowler or on Instagram at @nevintfowler.