App-less April: four reasons to delete your dating apps
Sarah Hansen
April 11, 2016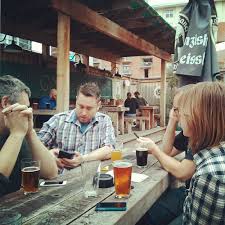 Holiday lovers, rejoice. Bustle has introduced a new holiday this year for the month of April. Although it's not your typical cake-and-ice-cream type of event, this month's holiday is certainly something to celebrate. App-less April is emerging as a popular theme for the month amongst millennials, and here's why. 
The purpose of App-less April is to delete all dating apps from your cell phone. The generation of social media and online dating has become slightly obsessed with using dating apps to meet people. Although this is a perfectly fine way to meet new people, we tend to become consumed by these apps. Taking the month off from dating apps gives you the chance to re-evaluate what you're looking for in relationships, and how you can accomplish these goals. Listed are some thoughts to reflect on during App-less April.
Take dating more seriously
Sometimes, it feels as though the main point of Tinder or OkCupid is to see how many different people's numbers you can get or how many matches you receive. You start to lose sight of the point, which is to meet people. Perhaps taking a break from the constant swiping will give you a chance to think about what you really want to get from using the apps.
Grow new friendships
Often, the main reason you use dating apps is to feel validated by other people. Dating apps are also used to simply form bonds over common interests. Instead of seeking for this type of communication over Tinder or Bumble, why not search for it with people who run in the same social circle as you? This could be a great opportunity to form long-lasting friendships.
Get better at approaching people in real life
You may have skills when it comes to the art of Tinder pick-up lines, but your game could be losing significantly in the real world. Try practicing some real conversation skills with your buddies or even a date. It may be awkward at first, but after a while, you will become more comfortable with who you are.
The apps are addictive and not real
Dating apps can become as addictive as games like Candy Crush or Angry Bird. You're constantly tapping and swiping on pictures, but you never actually meet anyone. Sounds like a waste of your time, right?
Hopefully, these ideas are enough for you to reconsider your dating-app usage. For the final reflection point, click here. To spread the word about App-less April, use the hashtag #ApplessApril and tag @Bustle.
Collegian Events Blogger Sarah Hansen can be reached online at blogs@collegian.com or on Twitter @Sarahhansen21.